Construction begins on DSM's large-scale production facility for Bovaer
Royal DSM has officially begun constructing a new manufacturing facility at its site in Dalry, Scotland. The plant will significantly increase global production of Bovaer, DSM's methane-reducing feed additive for cattle. In an official ground-breaking ceremony, the company marked the next step in its plan to use Bovaer to reduce global methane emissions and contribute to worldwide methane reduction targets.
Queen's and AFBI researchers join project on bovine TB
Researchers from The Institute for Global Food Security at Queen's University Belfast and the AgriFood and Biosciences Institute have partnered with experts from University College Dublin to better understand the immunology of bovine TB (bTB). This project, which will explore the role of Vitamin D in the animals' immune response, has been funded by the Irish government under the 'Shared Island' initiative, which seeks to build new North-South partnerships in strategically important areas. No study has previously comprehensively characterised the host immune response in cattle from herds experiencing recurring TB infection.
Holstein UK announces Lifetime Achievement Award winner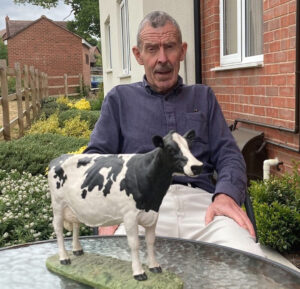 Presented by the Holstein UK Board of Trustees, the Holstein UK's Lifetime Achievement Award recognises at least 20 years of dedication and service to the Holstein and/or British Friesian breeds. This year, the 2022 Lifetime Achievement Award is presented to Richard Beard, who has recently retired from the Society after having worked for them for 4 decades. The award is presented annually to an individual who has made a remarkable contribution to the Society and provided outstanding service to the breed.
DSM updates OVN Optimum Vitamin Nutrition guidelines
Royal DSM has updated its OVN Optimum Vitamin Nutrition guidelines to deliver sustainable farming practices. The company says OVN is produced with a low environmental footprint and improves animal health and welfare by providing animals with high-quality vitamins in the optimal amount.
Nutreco acquires the nutritional activities of Mosegården
Nutreco has announced the acquisition of Mosegården, an independent livestock nutrition supplier in Denmark focusing on minerals and animal health products for pigs and cattle. Adding Mosegården's nutritional activities to Nutreco's local livestock feed business will strengthen the footprint of its Trouw Nutrition brand in Denmark.
Alltech opens Vietnam's first organic mineral production facility
Alltech has opened its newest Bioplex plant, the first organic mineral production facility in Vietnam, and the company's 8th mineral production facility worldwide. The plant's production capacity is 7,000 metric tonnes (mt) per year. Vietnam's total feed production in 2021 was 18.5 million mt, led by the swine sector with 7.84 million mt, an increase of nearly 20% over 2020. Aqua feed production increased 40% in 2021 to 6 million mt, broiler feed increased 9% to 2.12 million mt, layers feed production increased 11.7% to 2 million mt and dairy increased 22% to 520,000 mt.
Evonik has launched new sustainability podcast
Evonik has launched a new podcast dedicated to tackling the sustainability challenges facing the animal protein industry. In monthly episodes, the Sciencing Podcast will feature industry experts and explore the key sustainability challenges and opportunities facing the animal protein industry as it looks to reduce its environmental footprint.
VNU Asia Pacific launches ILDEX Philippines
VNU Asia Pacific, the organiser of ILDEX Vietnam and ILDEX Indonesia, has announced a new show, ILDEX Philippines, in co-location with the Philippines Poultry Show from 7-9 June 2023 at SMX Convention Center Manila, Philippines.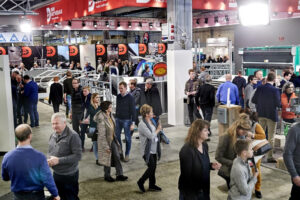 Exhibitors gearing up for Agromek
More than 530 exhibitors have secured a stand at Agromek 2022, which will be held from 29 November to 2 December at the Danish exhibition center MCH Messecenter Herning.
Novus offers tips when switching to new corn silage
The North American dairy team at Novus International has created tips and is providing advice for dairy farms to use when transitioning to this season's new corn crop to avoid dips in dairy production.
To avoid negative impacts on dairy production, the team has created some guidelines for feeding newly ensiled corn silage:
When using silage that has not been allowed to ferment in the silo for at least 3 weeks, introduce it gradually over 2-3 weeks, and test the new silage 2-3 times per week, adjusting the ration batch feeding schedule to provide a constant amount of dry matter in the diet. A forage analysis will show where to make necessary adjustments. If possible, reduce the total amount of corn silage being fed until dry matter intake, manure consistency, and the rate of passage of the diet are stable. Add 1-2 pounds of grass hay per cow/day to slow the rate of passage through the rumen/reduce diarrhea. In addition, the company says that using a feed additive containing methionine source HMTBa (commercially known as MFP feed supplement) in the diet at 0.12% of dry matter is shown to help maintain milk fat and protein output by stabilising normal rumen metabolism of unsaturated fat even during changes in the diet.
Holstein UK Group appoints CEO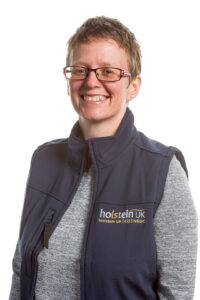 The Holstein UK Group has appointed Melanie Harmitt as the company's new chief executive officer. Melanie joined Holstein UK in 2017 as company secretary and chief finance officer. Her career before Holstein UK spanned a range of sectors and disciplines, with extensive experience in the operational aspect of businesses in particular the charity sector. She is a CIPFA-qualified chartered accountant with 30 years accounting experience and specialist skills in public sector, education and charity accounting.
Melanie will oversee the management of the Holstein UK Group, which includes the charity, Holstein UK, and 2 subsidiary companies, the Cattle Information Service and the National Bovine Data Centre.
Elanco team expands with 2 new appointments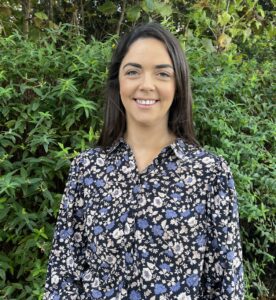 Elanco has welcomed Niall Claffey and April Higgins to support growth in the Irish ruminant and pet industries. Having worked in management, technical and sales positions in a start-up livestock trade business as well as in the agricultural media – all while running a dairy herd at home – Claffey holds an excellent knowledge of the ruminant sector. In his new role as territory business manager, he will be working with vets and the trade to help provide solutions for farmers and pet owners in the east of the country. Meanwhile, Higgins has taken on the role of key account manager, supporting buying groups in the south of Ireland. With previous experience of account management in a pharmaceutical company and more than 6 years' experience working in the livestock feed sector, she says she is looking forward to developing relationships with customers all while running a sheep and beef farm at home.