It's a cow built for today's industry. That's how the former manager at Jersey Canada, Russell Gammon, describes this breed. Jerseys are more cost-effective than other breeds, consuming less feed to produce the same amount of milk. Being smaller, Jerseys also produce less manure. The milk is also of substantially higher quality. Jerseys offer good fertility rates, easy births and work well with robots. These outstanding attributes have been well known for decades.
There is also new evidence that they can eat higher amounts of forage without a reduction in milk production.
"…for a wide variety of very important reasons, it's smart to milk Jerseys."
However, Gammon says, "For a long time, Jerseys were regarded in North America as not productive enough, as pretty little cows but not serious milkers. But now, for a wide variety of very important reasons, it's smart to milk Jerseys."
Indeed, growth has been steady in the national Jersey herd in both Canada and the US for many years. First, let's look at the Canadian numbers, which require some examination of historical context.
"Jersey numbers peaked around 1960," Gammon explains. "At the time, there was a national programme to segregate and market Jersey milk separately, and it was very popular. However, with 'milk pooling' [coming into effect], that programme ended and there began a strong decline in Jersey numbers."
Some farmers hung on and some swapped their Jerseys for other breeds. Then, in the 1980s in Canada, a focus in the industry on increasing productivity emerged, which made some take another look at the "pretty little cow".
Building interest in Jersey cows
By the early 1990s in Canada, 'multiple component pricing' was introduced where farmers were paid for fat, protein, etc., separately. This also built interest in Jerseys. At the same time, a strong Jersey cow and semen export market had also developed, mostly to the US, but also to other countries such as Colombia, Brazil and Mexico.
However, when BSE (bovine spongiform encephalopathy, or mad cow disease) hit in 2003, exports took a deep dive and have never recovered, but Jersey Canada eventually turned that to its advantage. "There was some industry recovery money provided by the government around 2005," explains Gammon, "and Jersey Canada invested its portion of that in expanding cow sales and education."
Another pro-Jersey factor emerged around 2008, when the provincial milk boards began allowing on-farm processing. This again allowed segregation and marketing of Jersey milk if a producer wished to do that, which opened up opportunities for marketing rich and creamy Jersey milk.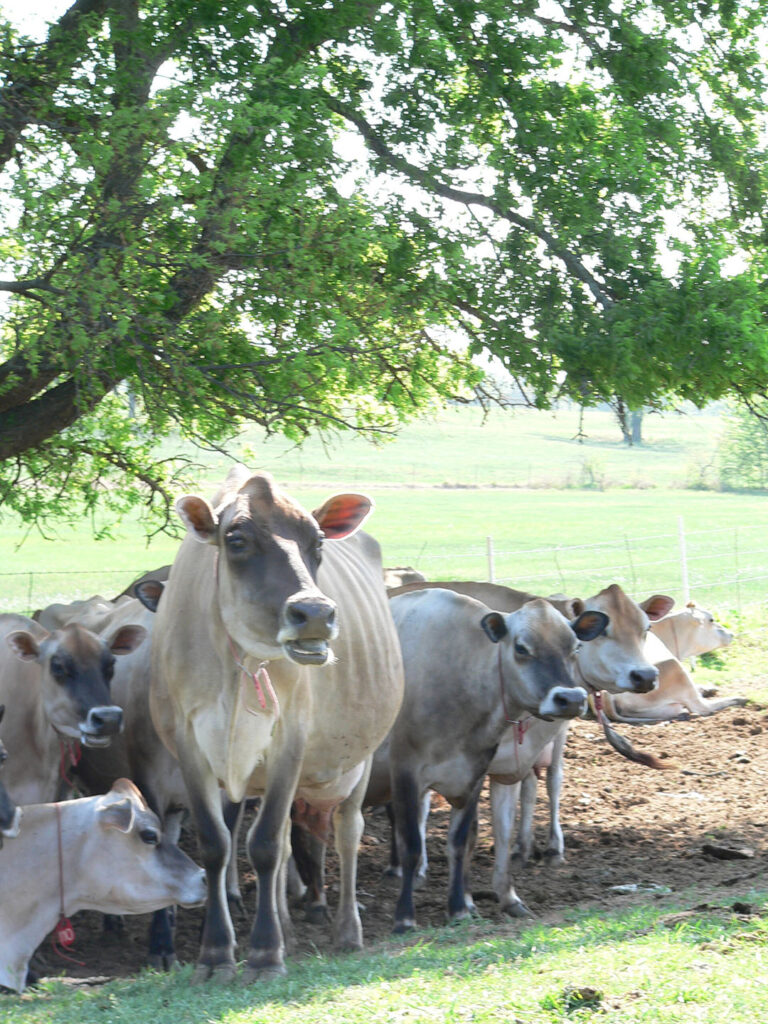 In total, about 15 Canadian Jersey farms make and market their own products, the vast majority located in Quebec. Sargent Family Dairy in Ontario, for example, opened during the summer of 2021 and cannot keep up with demand for Jersey milk in normal and chocolate flavours. There seems to be an old-fashioned connotation to the breed that resonates with today's consumers, in addition to admiration for the Jersey's pretty appearance. In addition, the higher fat content in the milk results in smoother and richer milk, butter and other products.
Robotic milkers
Meanwhile, other factors began contributing to the growth in the number of Jerseys in Canada. "Robotic milkers started catching on and Jerseys fit well into them; they're milked easily and learn fast," Gammon explains. "There has also been some lowering of the payment ratio for non-fat to fat in milk that have made Jerseys attractive as well." Jerseys can produce about 25 kg of milk per day with about 5% butterfat. Jersey milk is also about 15% higher in calcium and contains more protein and vitamin B12.
Back in the early 1960s, there were 17,000 registered Jerseys annually in Canada, and it's now rebounded to about 12,000. "That's as good as it's been since about 1963," says Gammon. "Probably about 90% of Jerseys are registered and herd memberships with Jersey Canada have been about 1,000 to 1,100 for quite some time." There are about 10,000 dairy farms in Canada.
"Ontario used to dominate, but most of the regaining of ground nationally has been made in Quebec," Gammon explains. "There has been phenomenal growth there."
Manure
One reason for this is Quebec's strict environmental regulations on soil phosphorus (P) levels – the strictest in North America – greatly curtailing the amount of manure that can be applied to fields. Jerseys produce 50% less P in their manure compared to other dairy breeds. Canadian scientists have recently found that, similarly to other jurisdictions, the highest amounts of P in Canadian soil are found in areas of high livestock density, but large P deficit zones exist across the Prairies. However, Gammon also credits Jersey Quebec with playing a strong role in the growth of Jerseys in that province.
"It's a cow built for today's industry."
Head of Jersey Quebec, Jarold Dumouchel, reports that the total Quebec Jersey herd is 8,000, registered and non-registered. "From what we hear, farmers switch to Jerseys for many reasons: phosphorus, cheaper to switch to Jersey instead of building a bigger barn to accommodate Holstein cows, feed savings, etc." Jersey Quebec is actively working on videos about switching to Jerseys and marketing Jersey milk products.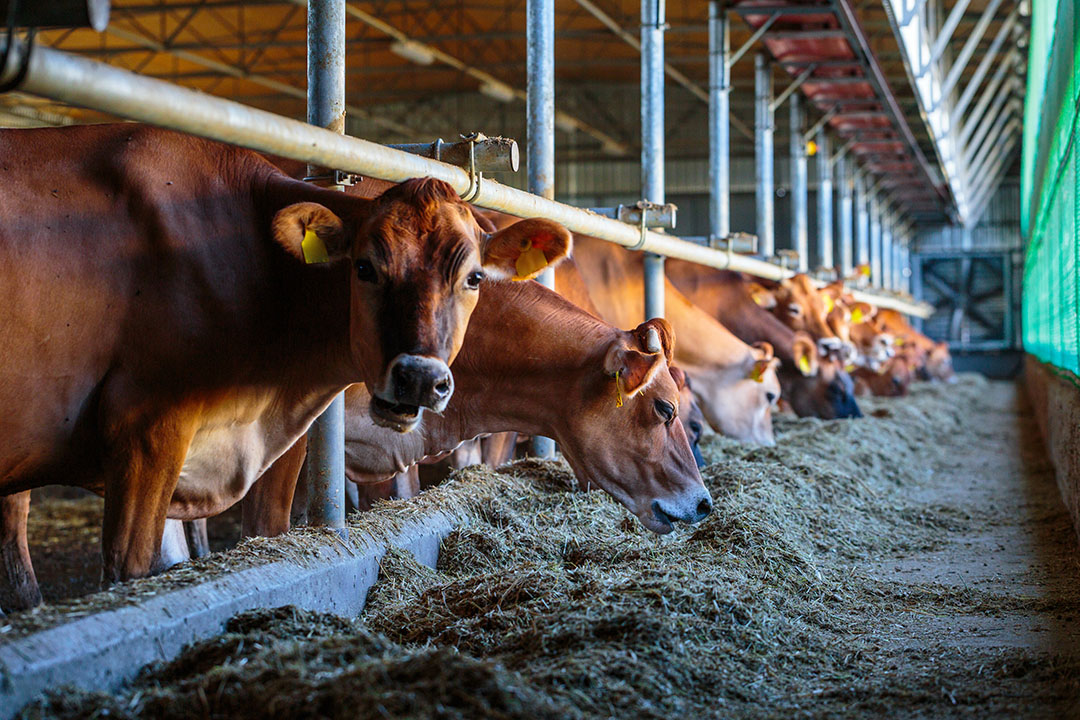 "It's a cow built for today's industry," says Gammon, "and I don't think there's any question there will be more growth. There will be more robots, and the need to eliminate the milk protein surplus in Canada will only make the Jersey that much more attractive. It comes down to economics."
US outlook
In the US, which has about 10 times the population of Canada, the national Jersey herd increased from 63,000 in 1980 to about 362,000 in 2021. Most Jerseys are found in California, followed by Wisconsin and Oregon.
More importantly, Kim Billman, communications director at the American Jersey Cattle Association, notes that from 2000 to 2019, milked Jersey cows in the US have increased as a percentage of the total milked cows of the top 5 dairy breeds (Jersey, Holstein, Guernsey, Brown Swiss and Ayrshire) from 3.8% to 13.4%. Milked Holsteins dropped during that period from 95% to 86%.
Similarly to Canada, Billman says, "Jerseys have seen a considerable amount of growth due to how milk is priced within the majority of the country. In addition, many Holstein herds have transitioned to Jerseys as they are the more economical breed based on feed efficiencies, reproductive efficiency and overall profitability. We continue to see more and more mixed herds in our population as many herds have continued to add Jerseys to their Holstein, Swiss and Ayrshire herds to add the strong components to the bulk tanks and boost their milk cheques."
As is also the case in Canada, an increasing number of US Jersey producers are choosing to process their own milk, marketing milk and artisanal cheeses. "Both options are essentially niche markets and appeal to the segment of consumers who are focused on eating local or buying local," says Billman, but she adds that higher fat (creaminess), protein and calcium in milk and cheese also attract consumers.
Feed efficiency research
Professor Paul Kononoff at the University of Nebraska-Lincoln (who is also a committee member of the Nutrient Requirements of Dairy Cattle 8th edition) recently published a study with colleagues about Jersey performance with a diet higher in forages, following research done years ago in the UK.
"We fed Jerseys more NDF [neutral detergent forage] and more forage, and milk production was maintained," says Kononoff. "The data is pretty limited but I think, together, these papers do suggest that Jerseys can be fed slightly higher concentrations of forage."
Feed efficiencies – and the other beneficial traits of Jerseys – will only continue to improve with genetic progress. Billman reports that there has been a large effort in the US to analyse dairy cow genetics with hundreds of thousands of Jerseys genotyped. "The reduced generation interval and improved accuracy of selection," she says, "have contributed to accelerating the genetic advancement of the breed."