Dairy diary: What's happening in September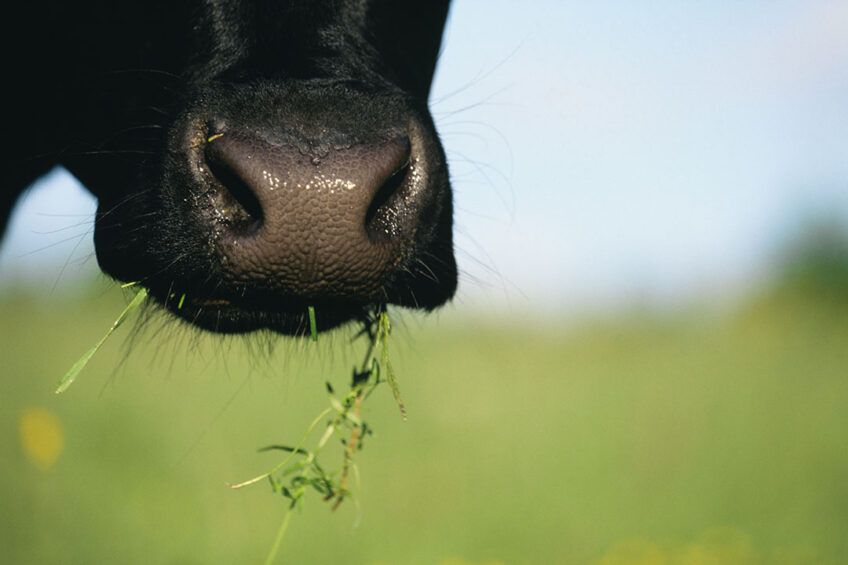 What did the month of September unveil in the dairy industry? Let's see what took place and what's new…
The Lely Calm
The Lely Calm comes with adjustments – Lely has announced its enhanced automated calf feeding system. Key improvements are focused on optimal hygiene. A hygiene box and tailor-made detergents result in a fully automated and thorough cleaning process, thus there is no room for bacteria that could harm the calf's health.
The unlimited opportunity to drink fresh milk supports the calves' natural drinking behaviour and has a positive effect on fertility, vitality, milk yield and lifetime of dairy cows.
With its fully automated hose and teat cleaning features, the Lely Calm HygieneBox ensures optimal hygiene. The complete system can be flushed several times a day, including the inside of the teat tip, with one or two detergents. After each time a calf has drunk, the new external rinsing system also cleans the teat automatically with clear water. Additional hygiene comes with the YelloTeat: a teat made of a hygienic material that is highly dirt repellent.
The automated cleaning process can be executed with two tailor-made detergents: the Lely Calm Cid, an acid product, and Lely Calm Lin, a non-chlorinated alkaline product.
VIV Asia
From 10 to 12 March 2021, VIV Asia has a new home base which is Impact in Bangkok. The move to this larger venue anticipates ongoing growth of the international exhibition for animal protein production and processing. With a mega size of exhibition area, Impact offers room for VIV Asia 2021 to welcome more business profiles and to enhance the overall show experience, for professionals from Asia and beyond, from Feed to Food.
Having successfully closed off the 2019 edition of VIV Asia the organization did still have one puzzle to solve for the next edition: the venue capacity. The highly anticipated biannual exhibition had BITEC bursting at the seams with over 45,000 international visits and 1,200 exhibiting companies.
This year's VIV Asia was the biggest yet and plans for VIV Asia 2021 include an even a larger offering of the companies and conferences from the Feed to Food supply chain. After many successful years at BITEC, the VIV worldwide team looks at the move to bigger exhibition grounds as a strategic and exciting step to take the show to the next level. Leading up to the event, the dedicated website www.vivasiamovestoimpact.com will inform exhibitors and visitors about all they need to know concerning the move to the new venue.
Connecterra and Bles Dairies partner up
Connecterra has signed an industry partnership with Bles Dairies. The aim of the partnership is to further scale-out of the artificial intelligence assistant IDA on dairy farms in Europe.
The partnership between Bles Dairies and Connecterra includes the sale of IDA to Semex Holland's customers in the Netherlands, Belgium and Denmark. Semex Holland is a genetics company, owned by Bles Dairies, and has exclusive distribution on the genetics of the Canadian company Semex for a number of countries in Europe.
IDA has been developed by the Dutch agtech company Connecterra. By giving a view on health and fertility, IDA helps the farmer to make better and quicker decisions and aid in identifying issues on-farm.
AXCE: Eye Breed
At SPACE 2019 the Eye Breed was one of the biggest innovations showcased. It received 3 stars and is a Innova'Space award winner.
Eye Breed is a device for cattle breeders who want to inseminate their animals themselves. This device makes it possible to free oneself from rectal palpation during the insemination procedure by grasping the cervix thanks to a suction cup connected to an atraumatic continuous suction pump. The system allows for easy and quick training, unlike learning the current procedure. The use of Eye Breed is part of an animal and human well-being approach by freeing itself from rectal palpation, which can cause injuries and musculoskeletal disorders. In addition, the Eye Breed application allows instant reporting of inseminations performed as well as monitoring of insemination results and animal health status.
TELL ELEVAGE: Tell-Me
TELL ME is another innovation that earned 3 stars (a winner of the Innova'Space award) at SPACE 2019 – a collaborative project management tool portal. It is accessible to each customer via an online customer centre. The objective is to complement Tell Elevage diagnostic for barns, pigsties, poultry houses. Between 400 and 1000 measures are compiled to analyse farmed animals' buildings. Tell Elevage diagnosis identifies around 40 points for improvement (from minor to critical). It generates an interactive action plan based on this diagnostic. TELL ME facilitates the communication and the exchanges between all the different stakeholders. It makes the changes management much easier and processes are faster and more efficient.
Hamlet protein
Earlier this month Hamlet Protein co-hosted a technical seminar in Guangzhou, China together with USSEC (US Soybean Export Council) and Vland Biotech. The seminar focused on how to prepare for the expected ban of antibiotic growth promoters (AGPs) and use of Zinc Oxide (ZnO) in animal diets in China. The Chinese government intends to eliminate antibiotics use in livestock feed by 2020. This seminar offered a series of presentations as well as panel discussions. Industry professionals, consultants and attendees could all partake to discuss possible solutions.
Have dairy related business/ product news? Want to feature in the dairy diary? Send an email to: zana.van.dijk@misset.com