Pathogens removed from cows' drinking water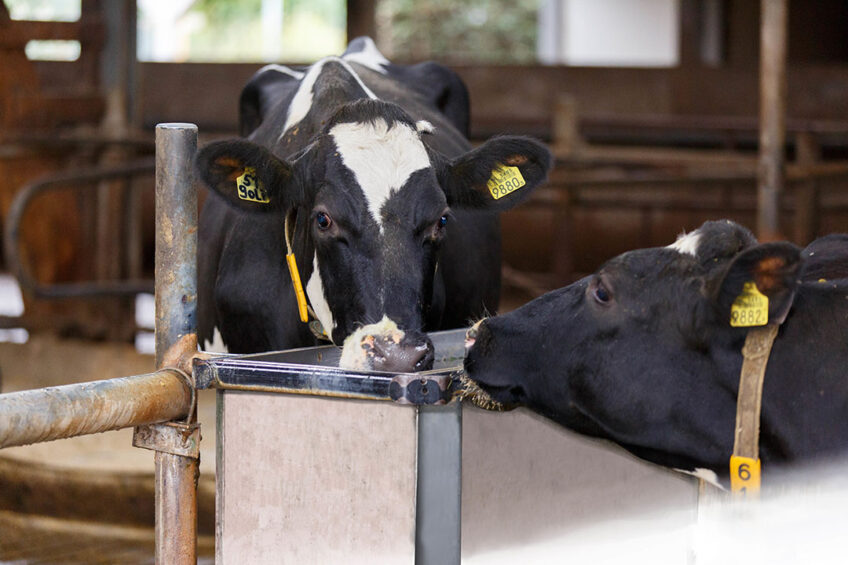 Successful trials to remove potentially harmful pathogens, Clostridium perfringens, from drinking water given to cows have received funding for further research after first trials found it increased calf health and size and reduced the need for antibiotic treatment.
"The trials show great promise for the agricultural sector in the UK with potential for farmers to deliver healthier calves with a reduced requirement for antibiotic treatment and ultimately higher yields and increased profitability from their dairy herd," said Ian Tremain, agriculture innovation manager at Bridgwater & Taunton College.
WET Group, which supplied the technology used to clean the borehole water commonly mixed with artificial nutrition feed and then fed to cows, worked with the Agriculture Innovation Centre at Bridgwater & Taunton College on the year-long trial on cows, and has decided to fund further trials in order to expand on initial findings. The final phase of the trials, which will see the introduction of WET Group's upgraded mineral enhanced Guided Enhanced Membrane (GEM) system is due to commence in October 2019.
Drastic reduction in bacterial growth
The initial trial, which was carried out on 2 groups of calves totalling more than 50 in number, tested water fed to cows. The potentially harmful pathogen, Clostridium perfringens, was present and multiplied significantly in an untreated sample at room temperature (22°C). However, when the same water was treated, the pathogens were removed and there was a drastic reduction in bacterial growth under the same conditions.
These tests also demonstrated that with the treated water, the animals did not require antibiotics treatment as it delivered much improved calf health under the Wisconsin-Madison Calf Health Score system (WMCHS).
Simon Fry, environmental and filtration technical manager at WET Group, says: "…WET is to invest in further trials to provide 100% validation of its GEM. We have been careful with the initial test conditions; we now need to replicate them and prove to our British farmers that by simply using water that has been properly cleansed, filtered and enhanced when mixed with feed, could improve the lives and quality of livestock."