Normal operations on those farms are slowly recovering, but many have suffered serious damage as well as a loss of workers and cattle.
Following a period of 5 days of not being milked or fed, the cows on the farms in the military no-go zone are now receiving food as trucks carrying forage are allowed in under armed military guard.
One farm was forced to let all its cows loose to fend for themselves as there was no feed for them on the farm. Those cows are still wandering around the kibbutz.
Israel dairy
Israel is home to around 115,000 cows producing around 1.6 billion litres of milk per year. There are 2 farming systems in Israel including 164 kibbutz farms built around the communities, and another 573 larger private farms called moshav farms.
It was the kibbutz farms within 10km from the border with Gaza that were attacked with numerous farm staff being shot at and killed.
Many of those workers killed are from Thailand and the Thai government is now helping those who escaped return back home. That leaves a huge void of farm workers, but a move is now underway to train volunteers who have travelled from all around Israel to help out on the farms.
Sivan Lacker, founder of Mutual Dairy Farming in Israel, an organisation that promotes cow welfare, said work on the farms was slow but progressing. "The dairy farms that were attacked are slowly recovering," she said.
After 5 days without any food they were able to bring trucks in with feed for the cows. This is all being done with military escort since it is still dangerous, and rockets are still being sent by Hamas daily.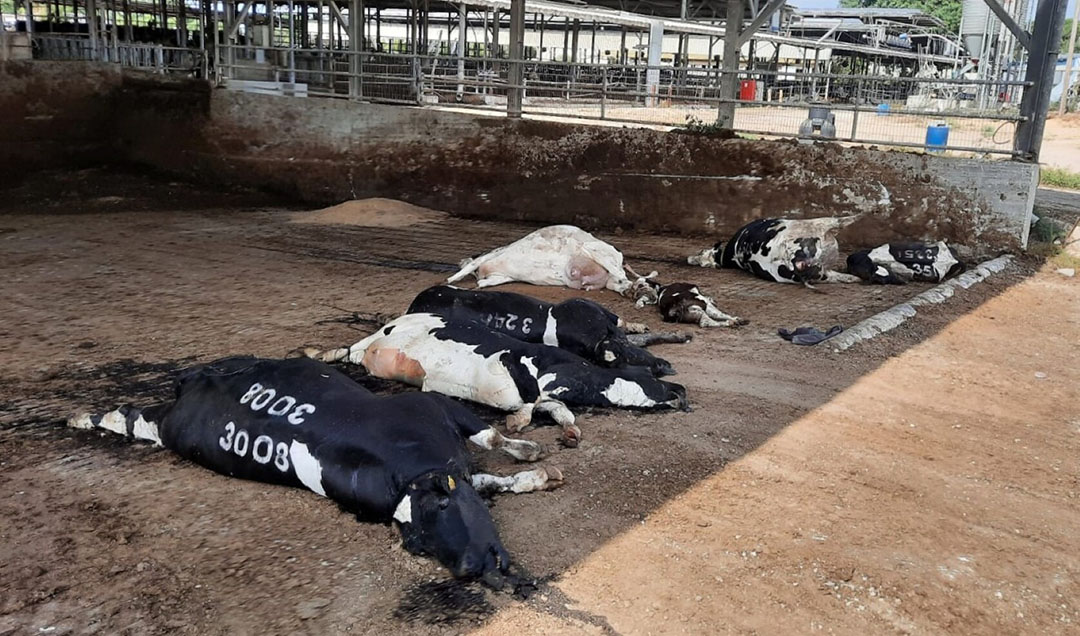 Volunteers at the farms
"The cows are being milked by volunteers from all over the country. Some have dairy farming experience, but most of them don't. All the dairy managers and staff who survived the attacks were evacuated to a safe zone.
Lacker and one of the dairy farm managers have created a training scheme to help teach the volunteers about dairying. "My friend Sarit Yucker, who is a dairy farmer from the north, and I, have decided to create a fast basic dairy milking training for volunteers that want to learn before they go down south to work on the farms," said Lacker. "Some of the farms are dumping the milk since the tanks were damaged during the attack. A few farms are now managing to send the milk to the dairy to be processed."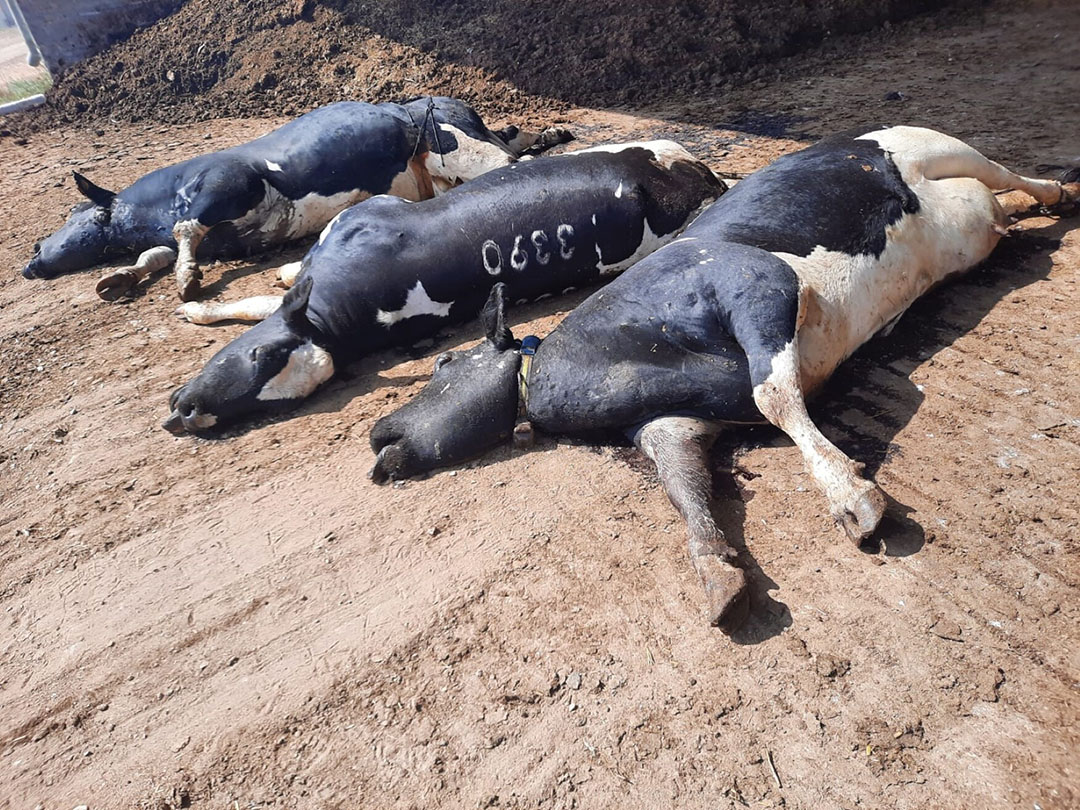 Lacker added that the volunteers are needed to keep the farms running. "A lot of our Thai workers were murdered. The ones that survived escaped and the Thai government is helping them return to Thailand. Some of the reports we are getting from the farms are heart-warming. A young lad of 19 years had previously worked on a kibbutz farm before joining the army. Once the farm was attacked he went back to the farm, and was the only one there and managed to do everything on his own."
Sadly, there are a number of cows that have died from starvation. "The volunteers and army are doing their best to manage the remaining cows and get them milked and fed," she said.