Challenge
Milking time should be a time that signifies calmness and peacefulness for the cow. They should not be nervous when entering the parlour. When cows are relaxed it's easier to check whether there are any signs of illness. Here are 6 tips to keep things calm and peaceful in the parlour.
Best practice approach points
Cows should enter the parlour confidently. Make sure there are no obstacles, a good floor grip and enough space. Think about ventilation, temperature, light and a calm atmosphere in the parlour.
Check if the floor is too slippery – this can cause restlessness when entering the parlour. At the footbath too much formyldehyde can also cause a slippery bottom in the footbath, make sure cows don't have a bad experience with this.
When the cows are in the parlour, it's an opportunity to get a good view of the udder, belly and legs. If the cow shows signs of nervousness or the order position does not seem right then something is usually off.
Fear and pain will cause stress to the cow. When handling cows, it should be done in a manner that isn't rough but should be gentle and the milker needs to be calm too.
Dunging and urination are signs of anxiety. Make sure the milking machine is working correctly, there is enough space for each cow, no teat injuries and ensure that the milk cluster is not removed to abruptly.
Leaving the parlour – cows should do so in a relaxed manner, so ensure that there are no sharp edges or slippery floors or too much slope that can cause them to become nervous.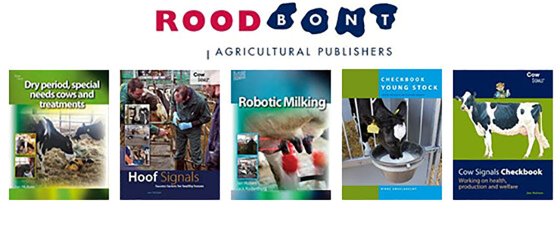 For more more practical dairy farming tips, check out these books.