World Dairy Expo 2019 fast approaching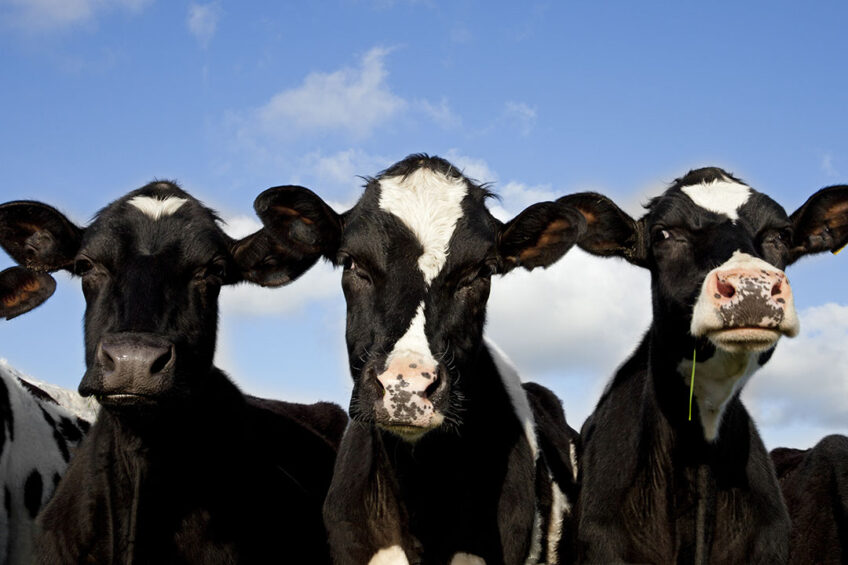 The World Dairy Expo (WDE) is again on the horizon (1 – 5 October 2019), the Expo will take place in Madison, Wisconsin, US. The theme this year is 'Tools for dairy's progress'.
The WDE is a platform where dairy producers, companies, organisations and other dairy professionals can come together to compete, share ideas, knowledge, technology and keep up to date with what's happening in the industry globally.
Cattle shows
Made possible by the numerous breeders, barn crews, owners, volunteers and many others – the World Dairy Expo will host the internationally-renowned dairy cattle shows. In 2018, 1,779 owners exhibited 2,338 head of cattle from 37 states and 8 provinces.
To see the results of the cattle shows from previous years, click here. This year, results can also be seen in real time.
Farm tours
Take a couple of farm tours without leaving the Expo! During the 2019 WDE the also organises virtual farm tours. This allows visitors to a chance to take a tour around different farms while at the Expo. The tours occur daily at the Expo and this year the farms include:
Kieler Farms Inc., Platteville, Wis.
Moo-Riah Dairy, Melba, Idaho
Aurora Ridge Dairy, Aurora, N.Y.
Albright Jerseys LLC, Willard, Ohio
Richland Dairy, LLC, Kenyon, Minn.
Ratliff Jerseys, Garnett, Kan.
Fischer Clark Dairy, Hatley, Wis.
The 2019 World Dairy Expo Virtual Farm Tour schedule is available online. Check out the times and dates here.
Competitions
In addition to the cattle shows and the virtual farm tours also World Dairy Expo Contests will take place. The World Dairy Expo competition is not limited to the Dairy Cattle Show, however, a number of other contests are hosted, some for producers, some for youth and also some for dairy processors. For a list click here.
Seminars at the Expo
Visitors can attend seminars during the Expo, these offer opportunities to gain knowledge on topics around finances, climate, management practices and dairy markets. These seminars will be presented daily by industry leaders in the Mendota 2 meeting room of the Exhibition Hall.
The 2019 Expo Seminars are:
"Domestic and Global Beverage Trends: How U.S. Dairy Innovation Can Seize the Opportunity"
Paul Ziemnisky, Executive Vice President of Global Innovation Partnerships, Dairy Management, Inc.
Kristina Alexander, Manager, Knowledge and Insights of Global Innovation
"What Drives Financial Success on a Dairy"
Steve Bodart, Senior Dairy Lending Specialist, Compeer Financial
"The Makeup of Your Milk Check"
Calvin Covington, Chief Executive Officer (retired), Southeast Milk, Inc.
"Proactive Management Practices to Reduce Antibiotic Usage on Your Dairy"
Dr Michael Capel, Partner, Perry Veterinary Clinic
"Why Heifer Maturity Matters"
Dr Gavin Staley, Technical Services Specialist, Diamond V
"Are You Buying Your Milk Production?"
Dr Bill Weiss, Professor, Department of Animal Science, Ohio Agricultural and Research Center, The Ohio State University
"Dairy Farm Financial Decision Making in Turbulent Times"
Dr Chris Wolf, Professor, Agricultural Economics and Management, Cornell University
For forage producers
In the Arena Building at the WDE the World Forage Analysis Superbowl Contest will take place, where forage producers can enter their highest quality forages in 8 categories. The samples will be judged and the top ones will be selected and displayed at the WDE. Cash prizes will be awarded to the value of $26,000. The names of the 2019 champions will be known on October 2 at the World Dairy Expo.
During Dairy Forage Seminars, forage experts (including experts from US Dairy Forage Research Center, University of Wisconsin and other research centers) will be available for discussions and questions on forage research and latest forage knowledge.
The dairy forage seminars will take place 2- 5 October 2019. The topics are:
Interseeding Alfalfa into Silage Corn
John Grabber, Research Agronomist, USDA-ARS, US Dairy Forage Research Center, Madison, Wis.
How We Make Dairy-Quality Hay and Baleage
Don Hasselquist, Forage Producer, Osceola, Wis
Corn Silage Hybrids: Cost of Digestible Fiber
Mike Miller, William H. Miner Agricultural Research Institute, Chazy, N.Y.
Managing Manure on Forage Crops for Economic and Environmental Benefits
Eric Young, Research Soil Scientist, USDA-ARS, US Dairy Forage Research Center, Marshfield, Wis.
Evaluating Reduced-Lignin Alfalfa Yield and Quality Across the United States
Kim Cassida, Extension Forage Specialist, Department of Plant, Soil and Microbial Sciences, Michigan State University, East Lansing, Mich.
Incorporation of Cereal-Grain Forages into Rations for Lactating Cows
Gonzalo Ferreira, Dairy Management Extension Specialist, Department of Dairy Science, Virginia Tech, Blacksburg, Va.
Getting the Most Out of Your Rations: Feed and Nitrogen Efficiency
Geoff Zanton, Research Dairy Scientist, USDA-ARS, US Dairy Forage Research Center, Madison, Wis.
For the results of the 2018 World Forage Superbowl results, click here.
More information on the 2019 World Dairy Expo can be found here.
Future WDE dates:
2019: 1 – 5 October
2020: 29 September – 3 October
2021: 28 September – 2 October
2022: 4 – 8 October