Dairy farmers know cows behave and produce better when they are in their natural environment with sufficient periods of light, but some barns are too dark and cows underperform.
Research shows that cows that are exposed to light levels of 150-200 lux for 16-18 hours per day show improved milk production, reproduction, feed efficiency, and indeed heifer growth. The optimum light level for night time is around 30-50 lux.
A transparent roof
When Northern Ireland farmer Paul Smyth converted from beef and sheep farming to dairy production in 2019, he built a new barn but wanted maximum light in it. Following some of his own research, Paul came across a special type of transparent roofing material that not only increases light into the shed but can also control heat intake.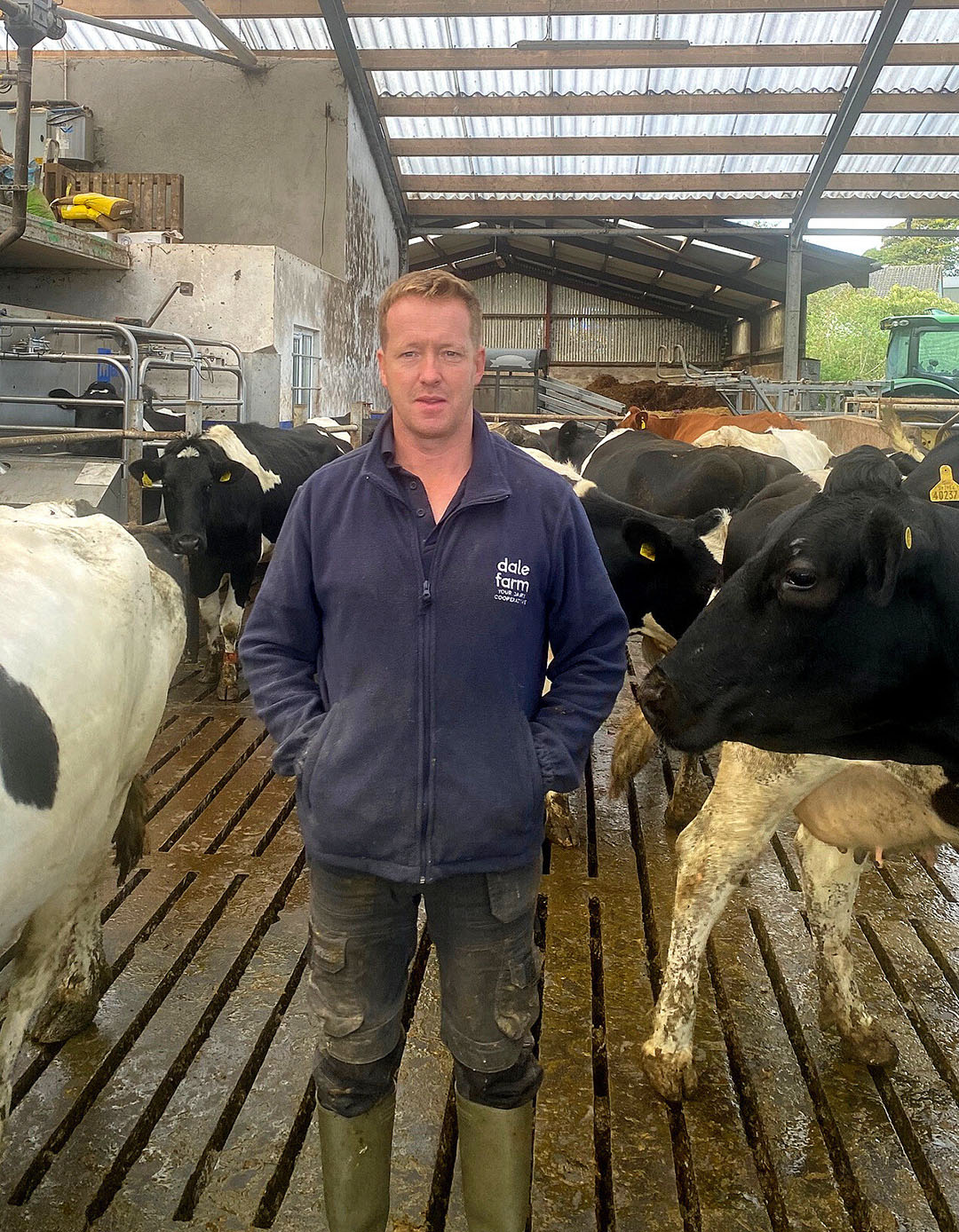 After fitting his own 40×30 m (130×100 ft) dairy barn on his farm at Ballymena with the material and being impressed with the increased benefits to his cows, Smyth decided to set up his own company called Greenhill Systems to distribute the material to other farmers.
Today, Paul milks 110 cows with 2 Fullwood Merlin robots and is the main global distributor for this special material called Heatguard Evolution that is manufactured in Italy.
Tool against heat stress
Paul receives calls from dairy farmers around the world interested in this revolutionary material on a daily basis. "Having adequate light in a dairy barn is one of the most important factors to influence cow well-being and productivity, and that is adequately provided by this Heatguard Evolution transparent roofing," he said.
"When I built my own barn I wanted a material on the roof that would allow sufficient light through and that would keep excess heat out," he added. "Heat stress is a huge problem among cows on dairy farms around the world that have extremely hot weather. More recently we have witnessed changing patterns in the climate that is bringing hotter temperatures to more countries in Europe and beyond."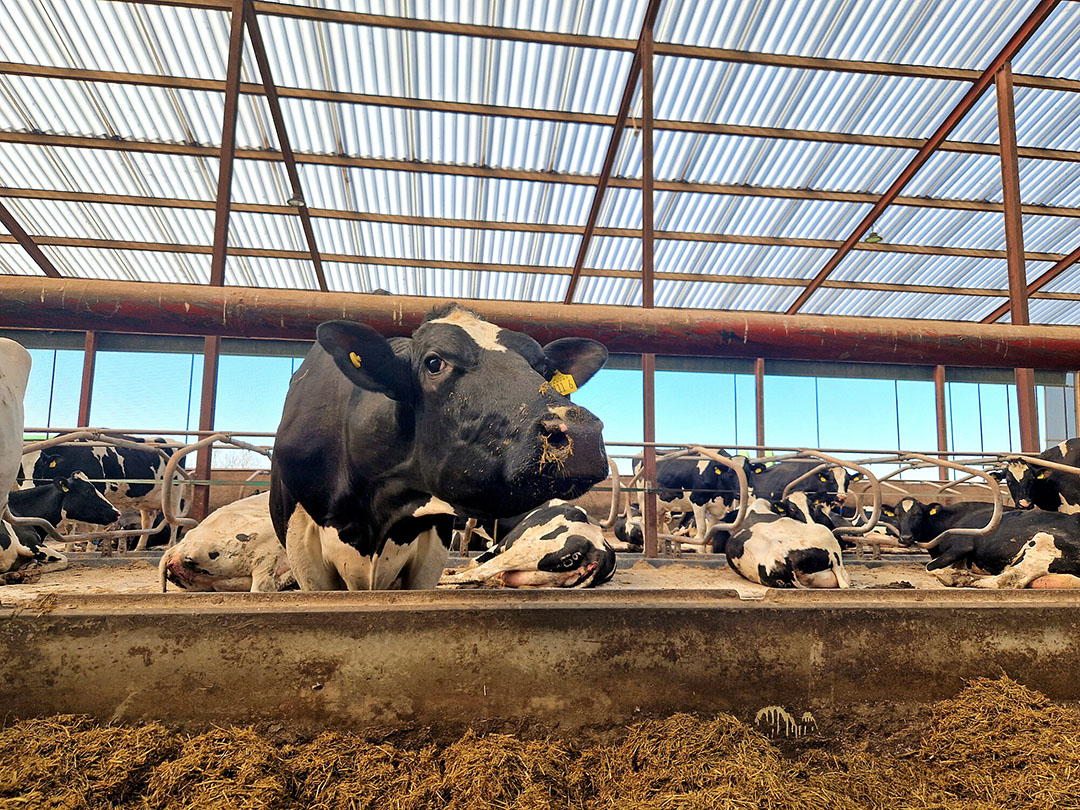 Excessive heat affects the health, appetite and milk production of cows, says Smyth. "By using our Heatguard Evolution roofing material, the heat can be controlled keeping the cows cooler and happier. After I installed the transparent roofing on my own barn I noticed the cows were more settled, eating well and had excellent yields. Our fertility was also good. All these factors influenced me to introduce this material to dairy farmers worldwide," he said.
Material technology
The sheeting is made from polycarbonates and is available in lengths of up to 5.6m with heat sealed ends. The material takes the form of a 6mm triple wall corrugated sheet which also has a co-extruded layer on the outside surface that forms a barrier, resistant to the detrimental effects of UV light, maintaining the sheets mechanical properties.
Weighing only 2.2kg per square metre, Heatguard Evolution has a very high strength-to-weight ratio and is easy to install. Each sheet is overlapped when fitting and there is no space left between the sheets.
Characterised by a low G-value, high light transmission and impact resistance, it utilises an athermic pigment that helps to reflect harmful UV rays that can cause overheating in a building. Under the sun, Heatguard Evolution acts like a mirror to reflect heat, thus minimising solar heat gain, eliminates hot spots and lowers the need for artificial lighting.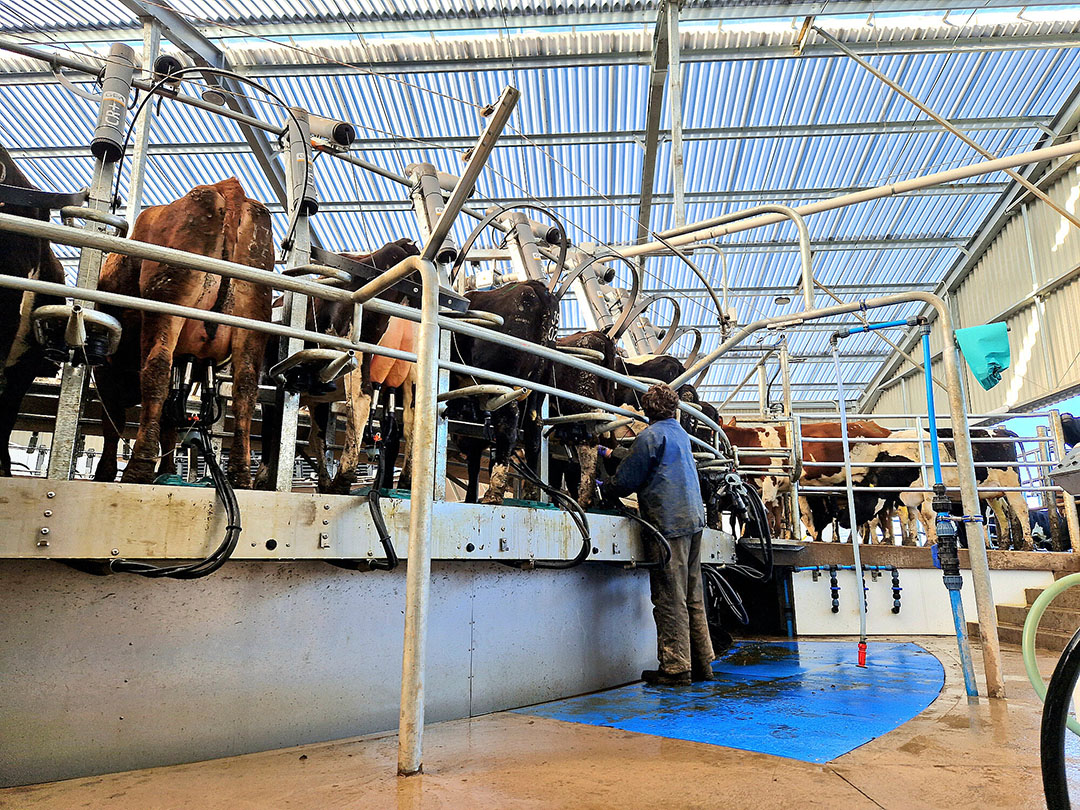 The sheets are available with 3 different levels of light penetration: 25, 50 and 100, depending on the requirement of the farmer.
Paul states: "The difference in these 3 sheets is the amount of athermic pigment in them. The Heatguard Evolution 25, for example, has the least amount of athermic pigment in it and would let through the most amount of light and the most heat."
More athermic pigment is added to the Heatguard Evolution 50, which lets in less light and heat, and then more athermic pigment again for the Heatguard 100. "This sheet would be used in the hotter countries, while the likes of UK and Ireland would use the Heatguard Evolution 50. Bespoke mixtures of athermic pigment and UV can be added to suit specific customer needs," he noted.
Smyth and his team have already fitted the sheeting to a large number of farms in the UK and Ireland, and have significant interest worldwide. "We can supply the our sheeting to agricultural, equestrian and commercial properties worldwide," Smyth added. "From humble beginnings, the interest in this product and the benefits it brings has really escalated."
Depending on the conditions, the sheets are designed to have a life expectancy of around 25 years.
Paul can be contacted via his website www.greenhillsystems.co.uk.