Schippers Group to sell Zinpro's Adaptarap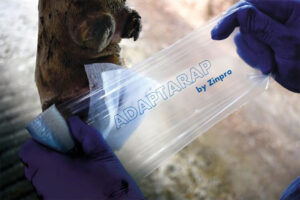 Schippers Group will exclusively sell Zinpro's Adaptarap in Benelux, Germany and France. Zinpro Animal Nutrition has developed an innovative claw bandage that is 100% degradable, dissolves within a few days, is safe for dairy farmers and the environment. With a traditional bandage, it often happens that these are not removed or are removed too late, causing problems when they get into the manure pit or when they are applied to the land. Adaptarap is 100% soluble and biodegradable bandage. Depending on the method of application, this bandage dissolves between 8 hours and a few days.
New award recognises farmers integrating sustainability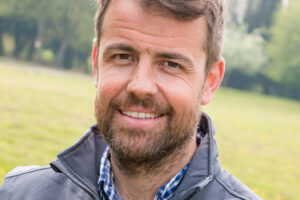 VetPartners has launched the VetPartners Farming Awards to recognise the achievements made by farmers across the UK when it comes to improving the sustainability of their systems, while continuing to prioritise animal health and productivity. Farm director, Ian Cure, explains that the dairy award winner will be selected at DairyTech in April. "The shortlisted dairy farmers were nominated by their vets based on their commitment to continuous improvement in their farming processes, whether that is through herd efficiency gains, working with the environment or sharing their knowledge with the wider community," he said, adding that reasons for nomination included exemplary antibiotics stewardship, a strategic approach to parasite control and use of multipurpose breeds to produce bull calves with greater potential. The shortlisted dairy farmers are:
Paul Herron – Harton Lodge Farm, Yorkshire
E Gill – Cockshotts Farm, Clitheroe
Marcus and Sam Hunt – Buckwell Lodge, Leicestershire
Lesaffre invests in a new factory in Spain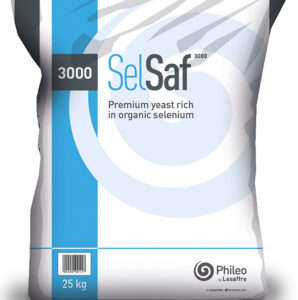 An integral aspect of sustainability is the responsible local sourcing of raw materials and ingredients. Committed to a sustainable agrifood industry and to answer growing demand, Phileo by Lesaffre is pleased to announce the Lesaffre investment in a new factory in Valladolid, Spain, for the production of Selsaf, Phileo's nutritional solution enriched in organic selenium. Last autumn the construction of a new factory began and the first phase is expected to be completed next summer. For the year 2023, a second phase of investments is planned that will allow the increase of productive capacity in the face of the growing demand for these solutions. In reducing the oxidation, and therefore the rancidity of animal-derived end-products, Selsaf also brings a lot of benefits to consumers, with more selenium in meat, milk and eggs, and increased meat quality.
EuroTier 2022 to focus on the transformation of animal farming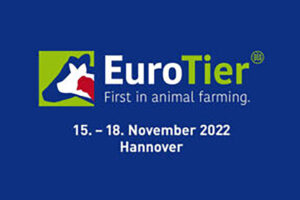 'Transforming Animal Farming' is the theme of EuroTier 2022, reflecting on the changes currently embracing the livestock sector. The trade fair will take place from 15-18 November 2022 at the Hanover Exhibition Grounds in Germany. The focus is on animal welfare, animal health, sustainability, emissions, genetics, husbandry, feeding, digitalisation, management, processing, and direct farm sales.
Cargill releases 2021 world mycotoxin report
Cargill has published the first-ever Cargill Global Mycotoxins Report which gives a detailed look at mycotoxin contamination levels across countries, regions, and the globe in 2021. Cargill's study analysed more than 328,000 samples across more than 150 global feed plants, on-farm samplings, and storage locations in 54 countries. The report highlights key global trends and interesting findings, for example, 72% of analyses were contaminated with at least 1 mycotoxin. Cargill has collected and compiled mycotoxin contamination reports for years.