Trouw Nutrition enters partnership
Trouw Nutrition enters nutritional partnership to drive Stellapps' game-changer solution for Indian dairy farmers. Stellapps is a farm-to-consumer dairy digitisation service provider, improving productivity, quality and ensuring end-to-end traceability across the dairy supply chain. Nearly 3 million smallholder farmers using Stellapps' technology in 36,000 villages across India will now gain access to Trouw Nutrition's quality feed products, including premixes and feed additives to support animal health, productivity, and milk yield.
Dellait opens subsidiary in Spain
Animal nutrition and health firm, Dellait, has announced the launch of its first subsidiary in the European Union, Dellait España, SL., to service the dairy cattle business in the area. In recent years, the volume of milk production has constantly been growing in the EU, which indicates the increasing importance of this agri-food sector. The EU has shown an ever-increasing demand for dairy cattle nutrition solutions being a major player in the world dairy market. Thus, Dellait has chosen to continue its international growth and develop its operations there. This new expansion will strengthen Dellait's position as a strong international player in the dairy cattle industry.
Allflex Livestock Intelligence launch
Allflex Livestock Intelligence has announced the launch of a subscription-based version of its popular SenseHub beef and dairy cow monitoring solutions. 'GO' is a simple and affordable subscription that enables farmers to utilise Allflex Livestock Intelligence's SenseHub monitoring system with zero upfront costs. The subscription service gives users access to all the necessary SenseHub equipment, installation, tags and applications for a single monthly fee and allows flexibility to change or add to their system as their needs evolve. Customers can select either a 2-year or 5-year contract and will receive equipment and software upgrades as and when they become available.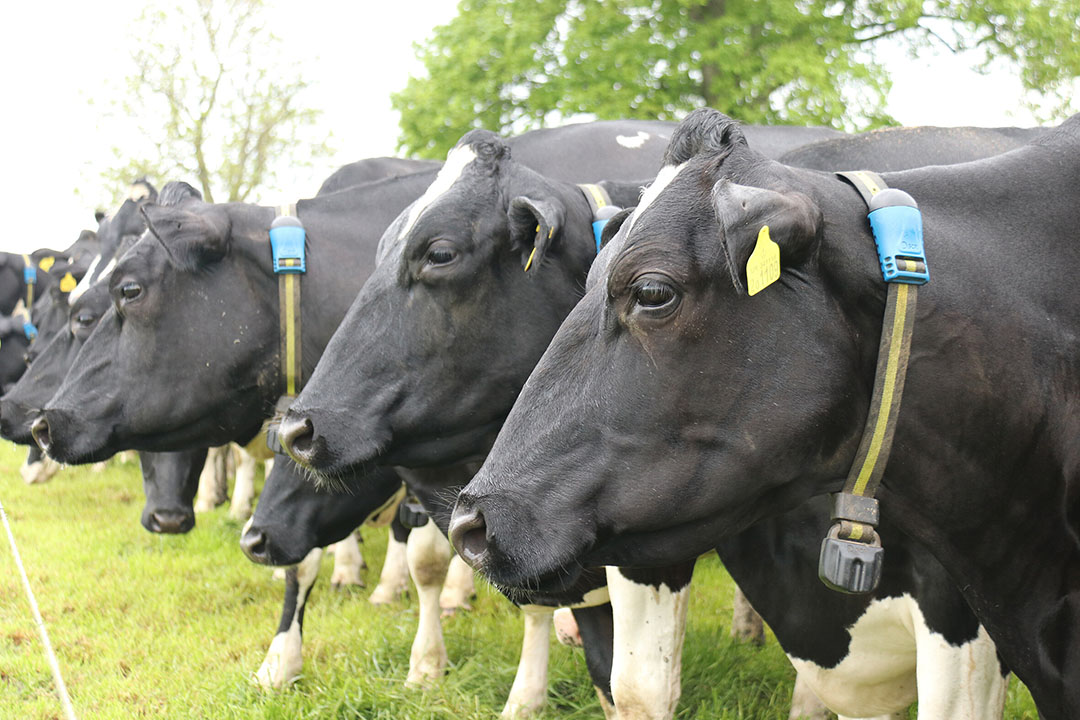 IFF launches new cultures
IFF announced the global launch of 4 new cultures under its YO-MI PRIME series destined for yogurt manufacturers. The new cultures join YO-MIX PRIME 800 and 900 in helping dairy manufacturers to solve a range of major production challenges, enabling them to offer a diverse range of high-quality products to consumers. IFF developed the first YO-MIX PRIME series to offer full acidity control, delivering products with premium texture, stable pH and consistent quality through shelf-life. The new YO-MIX PRIME 801 and 802 cultures in the freeze-dried format as well as YO-MIX PRIME 830 and 840 cultures in frozen format offer consumers the ultimate mild taste experience. They are also available as part of the texture modulation toolbox, providing manufacturers the flexibility to offer a wide variety of texture to consumers.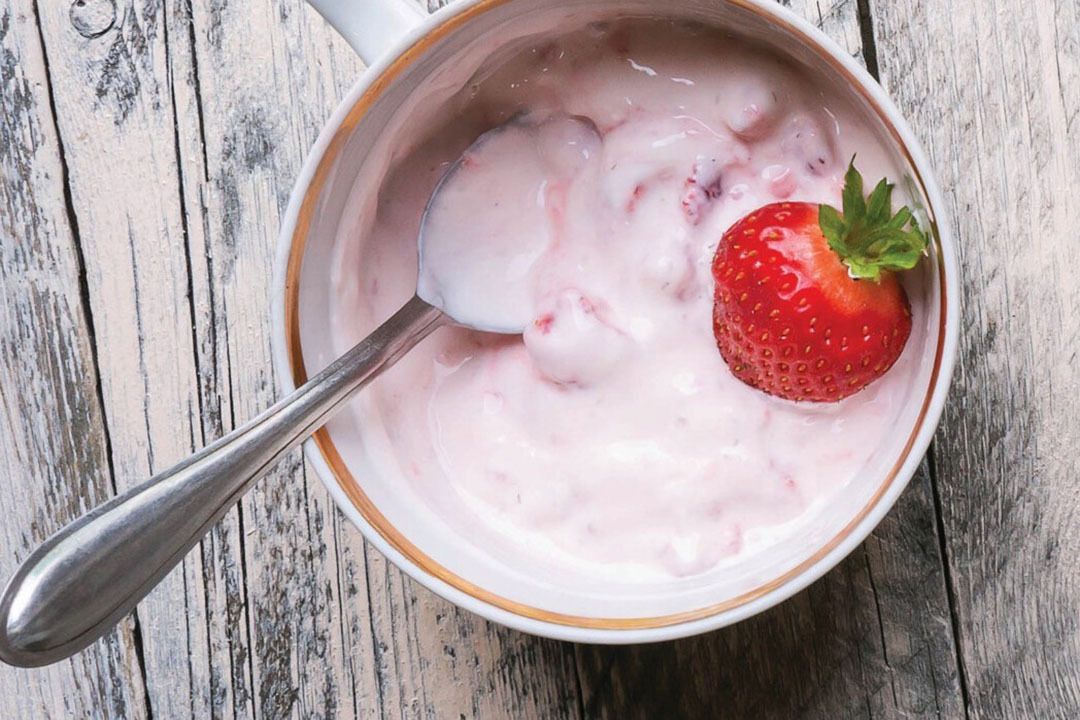 Lallemand: Titan protection technology offers optimal resistance
A new stability trial conducted by the International Research Association of Feed Technology (IFF) in Germany, confirms that Titan, Lallemand Animal Nutrition's unique patented yeast protection technology, remains at the top of the game when it comes to withstanding stringent pelleting conditions. The new trial used more drastic conditions compared to previous studies, which also demonstrated better survival of the live yeast compared to competitive products. These findings indicate that Titan-protected yeast is adapted to ever-changing feed mill constraints.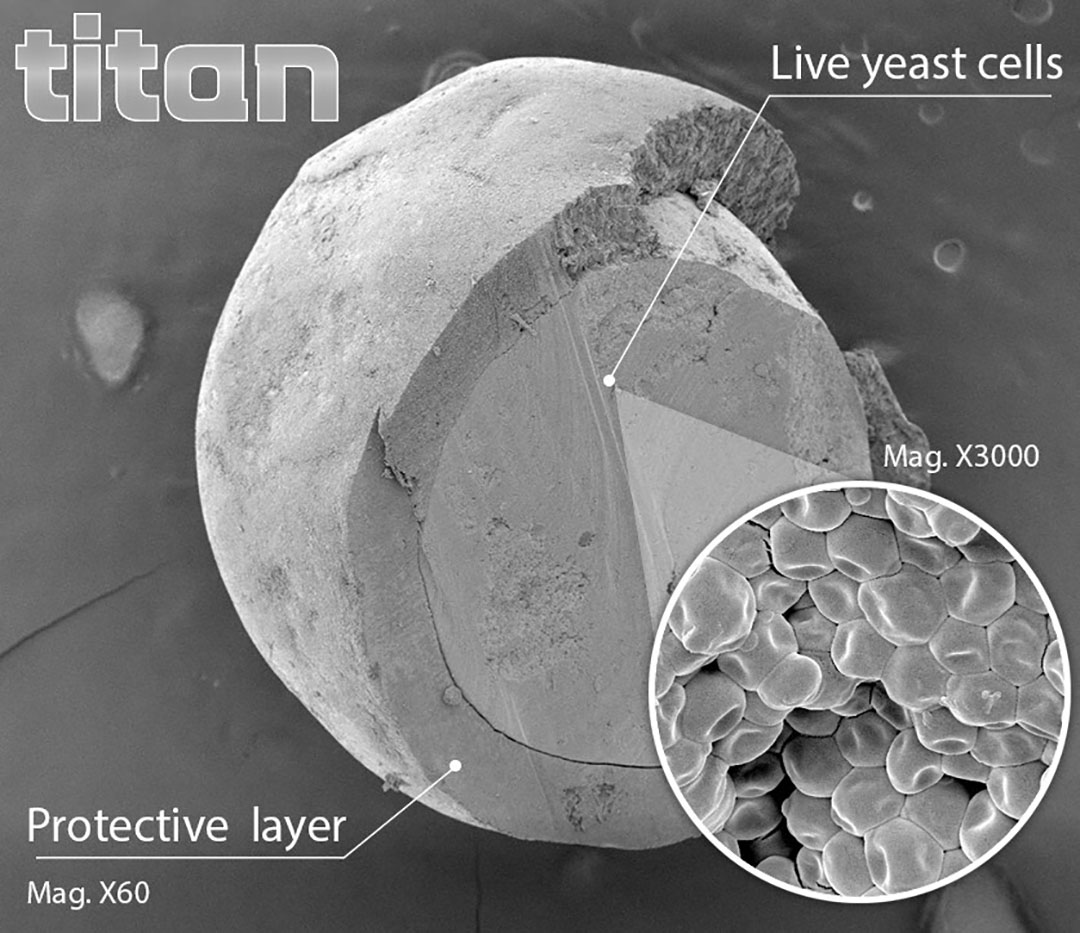 Omya's simple and safe anti-caking ingredient
Omya, a global producer of mineral ingredients, has developed an anti-caking agent for safe and easy powder handling and processing. Omyafood 120 is based on functionalised calcium carbonate particles that have undergone a patented recrystallisation process to create a new mineral composition and structure. The advanced non-nano mineral offers high porosity, high moisture-binding capacity and reduced mechanical interlocking. Powders are often highly cohesive and difficult to handle when discharged from silos, drums or bags, and also during conveying, feeding, mixing and dosing. The low-dust ingredient enhances flow, allows for better storage and improves preservation of product quality. The size and grade of Omyafood 120 supports food powders and intermediates such as milk powder, milk protein for protein drinks, spice blends for seasoning, energy drinks, coffee creamers, salt, starch, sports powders, and vitamin premixes.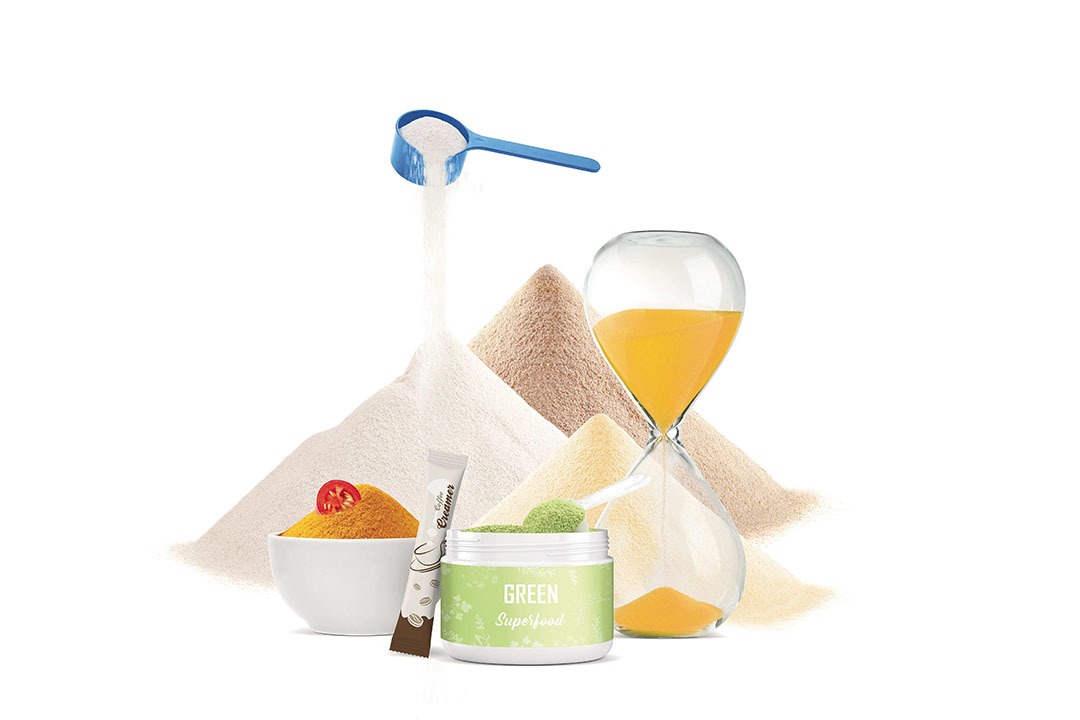 Holstein UK announces winner of President's Medal Award
Holstein UK is delighted to present the prestigious 2021 President's Medal Award to a member of the Cornwall HYB Club for the second consecutive year. Cari Thomas has claimed the title for her outstanding contribution to the Holstein breed, HYB and her Club and she has won an engraved medal and a trip to the Royal Winter Fair in Toronto, kindly funded by HYB's Principal Sponsor, Semex. Holstein UK also congratulated the 2 runners-up: John Mclean from the Northern Ireland Club and Rachel Williamson from the Border & Lakeland Club. Sponsored by Semex, the Holstein UK President's Medal recognises and rewards young talent and highlights dairy farmers of the future. The winner of the award, which is usually presented at the Semex International Dairy Conference, was announced virtually on 10 January due to the conference being cancelled due to Covid-19 restrictions.
Autonomous John Deere 8R launched in Las Vegas
John Deere has launched its new fully autonomous 8R tractor that can be completely controlled in the field by a mobile phone. Launched at the 2022 Consumer Electronics Show in Las Vegas, this new auto 8R is not a concept tractor and will be commercially available to customers later this year. The machine uses John Deere's 8R tractor with a TruSet enabled chisel plough, GPS guidance system, and new advanced technologies. The goal, says John Deere, is to provide technology that can help farmers feed a global population that is expected to grow to 10 billion by 2050. Diving into the technology on the new auto John Deere 8R, the tractor has 6 pairs of stereo cameras, which enables 360-degree obstacle detection and the calculation of distance.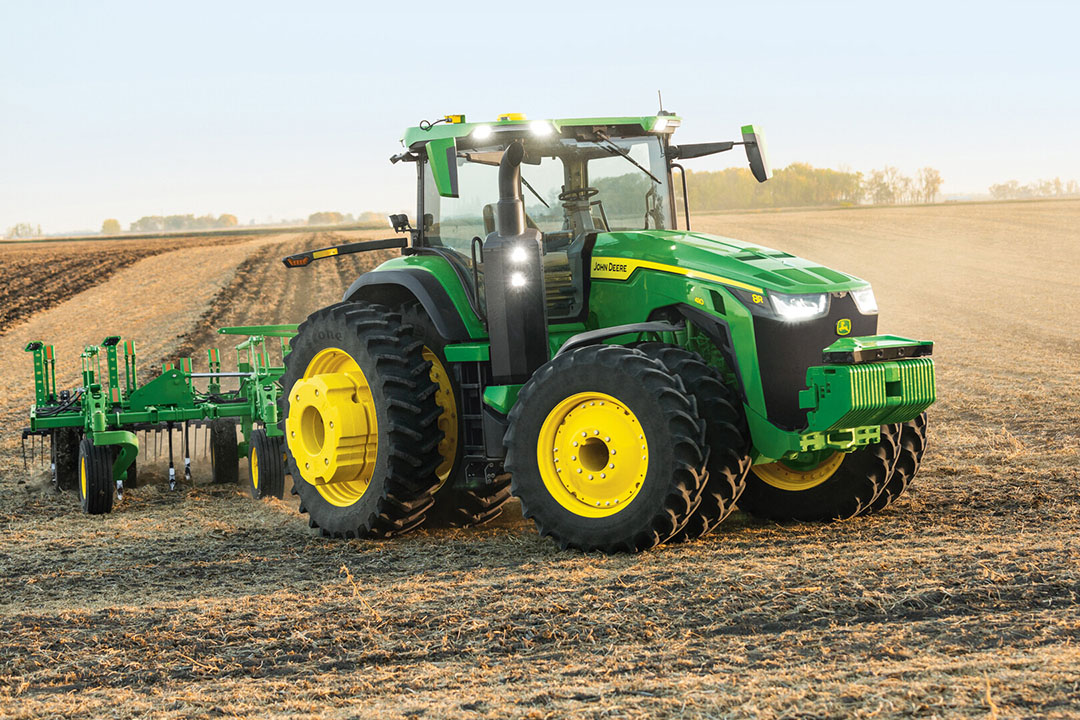 Danisco Animal Nutrition expands ruminants portfolio
Danisco Animal Nutrition, a business unit of IFF's Health & Biosciences division, has announced new developments to its ruminant portfolio. It will launch Bovizyme GA enzyme in the US and 2 Omni-Bos probiotics in the Middle East. BovizymeTM GA is an enzyme solution that improves starch digestion efficiency for non-steam flaker feed yards. The focus of Danisco Animal Nutrition on the global ruminant market is further strengthened by its successful launch of Omni-Bos P169 and Omni-Bos CB in Egypt and Jordan. Supported by a strong track record of successful application in the US and Australia, both probiotics are now available to farmers in these markets. Omni-Bos P169 improves energy balance in dairy cows which, in turn, enhances milk production and improves efficiency. Developed for use in calf milk replacer and calf electrolytes, Omni-Bos CB contains a blend of 3 scientifically selected Bacillus probiotic strains.
Devenish opens new production facility in Mexico
Agri-technology company, Devenish, has unveiled the next step in its strategic growth plans as it announces the addition of its latest manufacturing facility in Hermosillo, Mexico. The new location will host the company's Mexico corporate headquarters and a 2-line premix production system. The facility is fully operational and gives Devenish a permanent headquarters for growing its administrative and operations teams, and to better serve its customers in the region. It also provides local production capabilities which will allow the company to increase its service and product offerings to current and future customers. Devenish first entered the Mexican market in 2014 with sales supported by its US operations. Since then, the company has grown its presence in the region by investing in people and facilities that can support our Mexico customers' needs directly.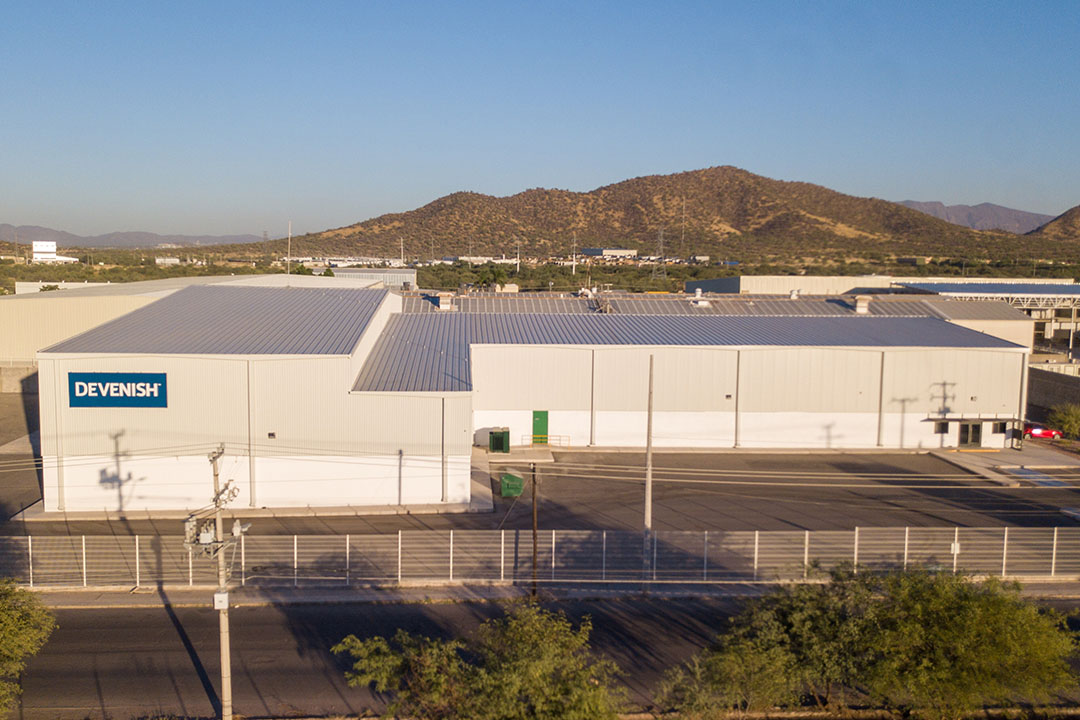 OpenDairy: Digital marketplace for the dairy trading industry
OpenDairy has launched its innovative managed marketplace set to revolutionise the traditional dairy trading industry. The platform enables buyers and sellers of dairy commodities to connect and trade with each other directly and transparently. It makes transactions more efficient and saves value in the dairy chain. OpenDairy's online marketplace ensures a transparent and seamless trading process for all parties involved. It is free to use; sellers and buyers only pay a fee per transaction. During the pilot phase in 2021, the platform generated multiple trades between buyers and sellers all over Europe. In 2022, the company expects to reach a trading volume of 40,000 tonnes, mainly milk powders and butter.
MSD Animal Health: New doser for Halocur
Farms managing cryptosporidiosis in calves now have access to an improved pump-based applicator for the 980 ml bottle of Halocur (halofuginone lactate), which is licensed for the prevention and reduction of diarrhoea in calves caused by Cryptosporidium parvum. The new ergonomically designed applicator is easily screwed onto the bottle pack. It comes with a rounded tip for more comfortable Halocur administration to calves and a practical plastic closing cap to facilitate improved hygiene between doses. This also helps to reduce wastage and prevents canula obstructions from any dried product. Farmers subsequently purchasing the standalone 980ml Halocur refill pack are encouraged to re-use the new pump-based applicator to reduce plastic wastage, says marketing authorisation-holder, MSD Animal Health.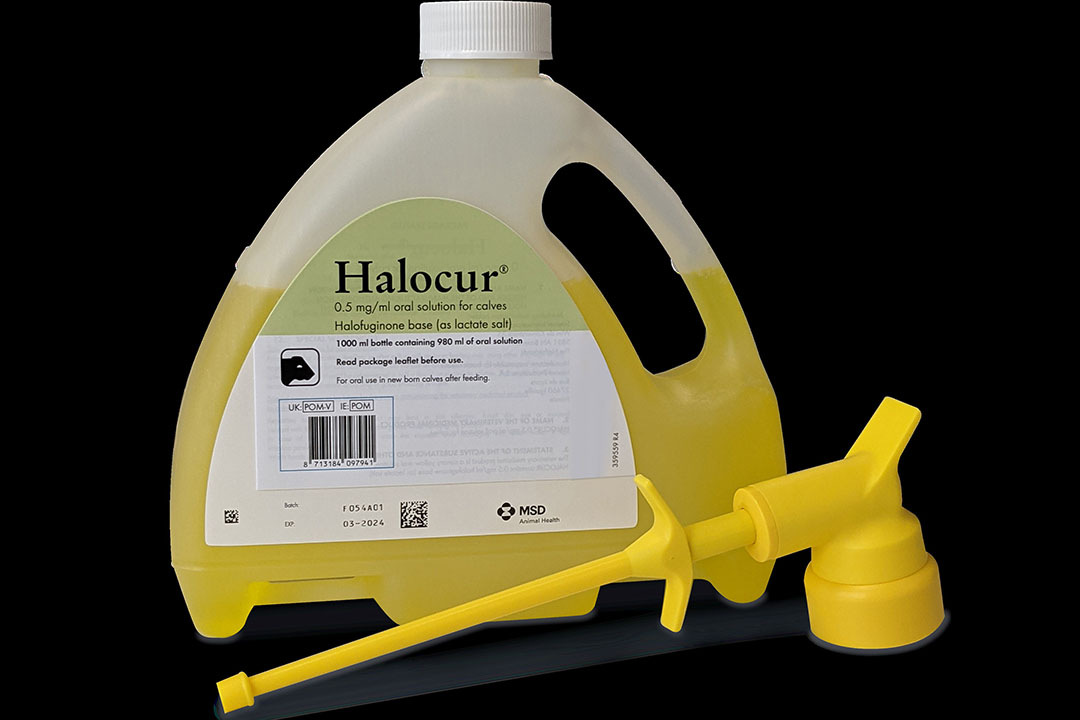 RABI responds with new services in 2022
With worryingly low levels of mental wellbeing identified by its Big Farming Survey, RABI has launched 2 new support services. The charity's proactive response focuses on providing early, preventative well-being support for farming people. RABI's head of partnerships, Suzy Deeley, says the new in-person mental health counselling and farming-focused mental health training initiatives will complement existing schemes. Both services can be easily and consistently accessed by the farming community. "Our recent survey findings confirmed that over a third of farming people are probably or possibly depressed," says Deeley. The free, confidential in-person counselling is delivered by BACP-accredited counsellors. Anyone feeling they could benefit from talking to a professional can access RABI's 24/7 helpline on 0800 188 4444. Clinical or GP referrals are not necessary, with counsellors responding to initial requests for support within 24 hours.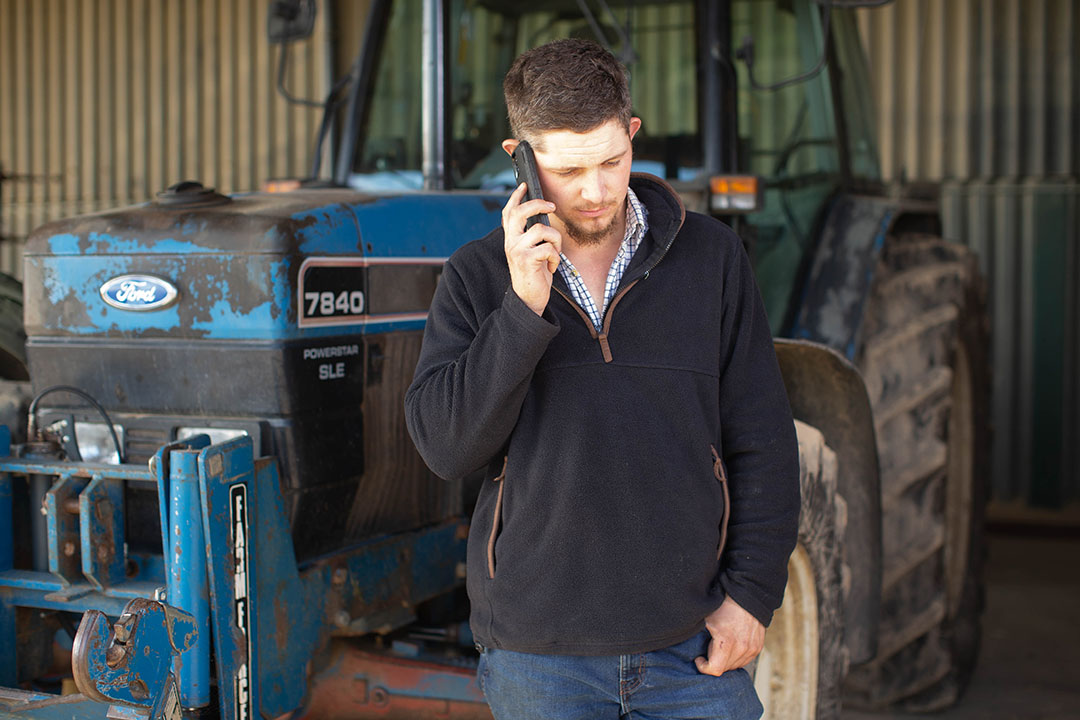 HerdDogg's new direct-to-satellite
HerdDogg, the precision-livestock IoT leader, announced the availability of StarDogg, HerdDogg's satellite-connected DoggBone reader. StarDogg addresses the needs of ranchers operating on remote ranchland by providing a direct-to-satellite connection to the Animal Traceability Platform. Designed for ranchland where there is no cellular connection, StarDogg enables ranchers to keep a close eye on the location and well-being of their animals, no matter where they are, 24×7. Developed in collaboration with Swarm Technologies, StarDogg integrates Swarm's satellite modem, which transmits and receives data via Swarm's satellite network into HerdDogg's DoggBone tag reader. Whenever an animal with a HerdDogg DoggTag Bluetooth sensor is within range of a StarDogg transceiver, it offloads tracking and behaviour insights about the animal and then transmits it via satellite to HerdDogg's cloud-based livestock data platform.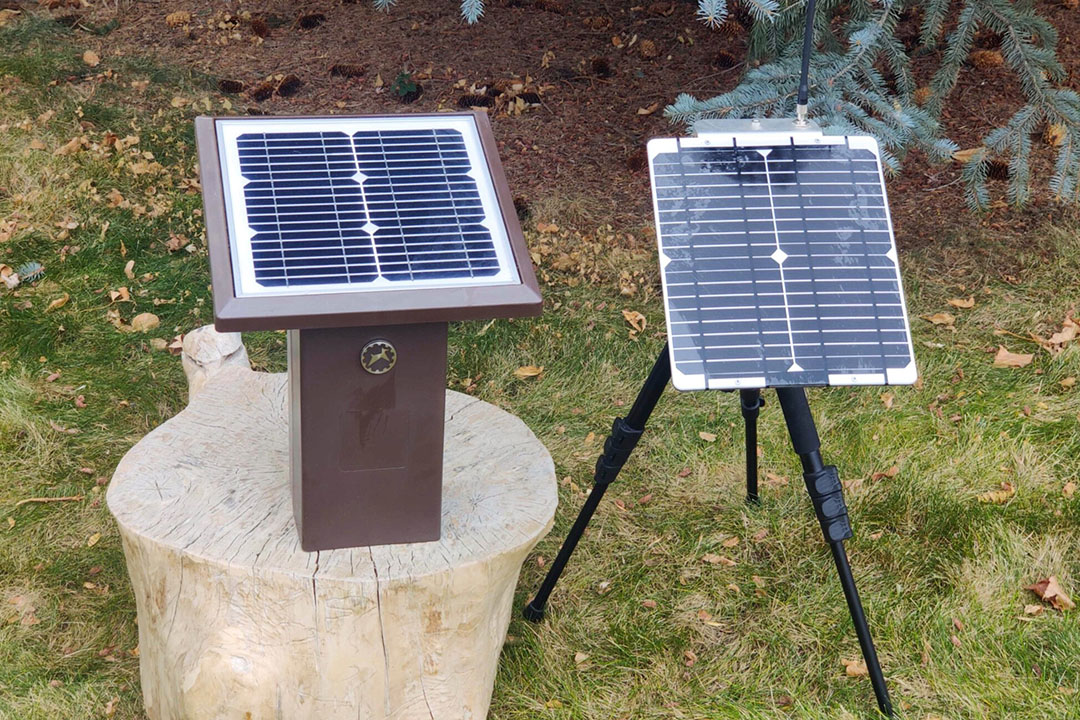 Anpario awarded UK patent for Orego-Stim
Anpario has successfully been granted a UK patent for their phytogenic product, Orego-Stim which is effective in reducing antimicrobial resistance. The patent grant follows a combined and successful research programme with the University of Reading which demonstrated that the proportion of E. coli bacteria resistant to a fourth-generation cephalosporin antibiotic can be significantly reduced by adding the natural oregano essential oil composition to calf diets. David Wilde, Anpario's global innovation manager and ruminant specialist: "Waste milk is a valuable resource on all dairy farms and disposing of it in slurry lagoons only transfers the AMR issue elsewhere. This [trial] shows that it may be possible to support gut and animal health when using natural products and allow the continued use of this vital calf feed."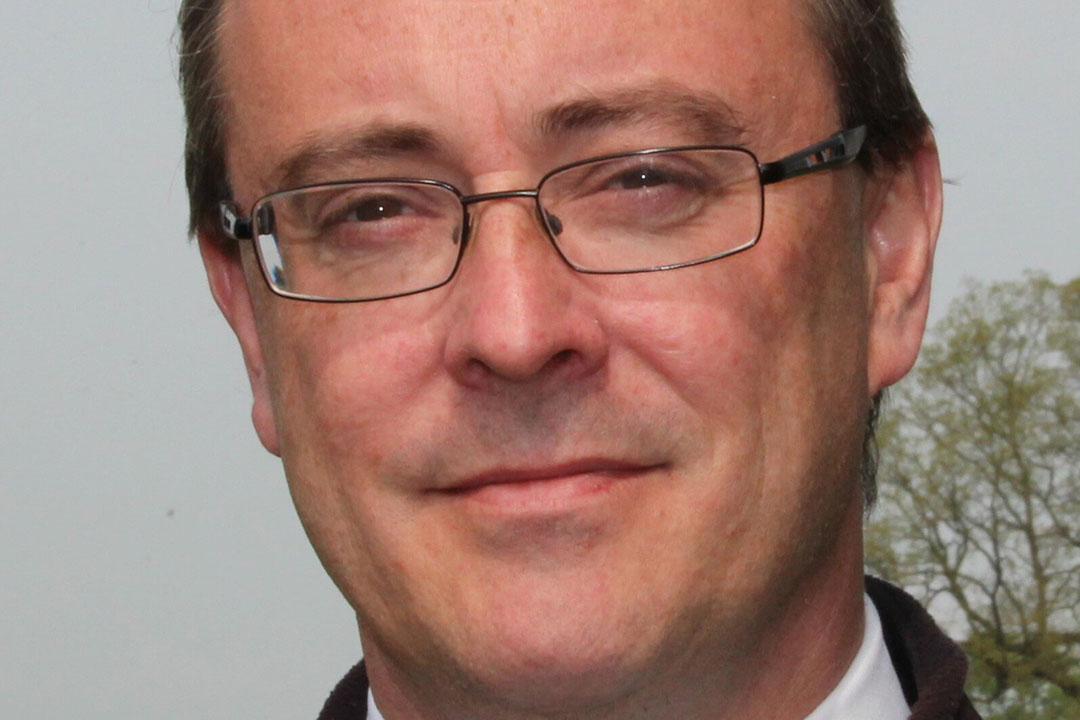 FlatMap wins Swiss Packaging Award 2021 and WorldStar
FlatMap, a packaging solution for sliced products, has won the Swiss Packaging Award 2021 in the 'Convenience' category, as well as the WorldStar Packaging Award 2022 in the 'Food' category. FlatMap was developed by tray-sealing and thermoforming specialist, SEALPAC, together with its Swiss customer, Bigler AG. Other close partners were Van Genechten Packaging and Buergofol. The resource-saving FlatMap solution relies on a high proportion of renewable raw materials, but also offers plenty of space for communication. FlatMap puts sliced meat, dairy and seafood products on a flat cardboard carrier made from bleached or unbleached fibre. The carrier is coated with a thin protective layer that provides stability as well as a reliable barrier against fat, moisture and oxygen.
Agrifood appointed 'Professor of Practice'
Dr John Gilliland has been appointed an honorary Professor of Practice within the Institute for Global Food Security and the School of Biological Sciences at Queen's University Belfast. As a former president of the Ulster Farmers Union, Gilliland is a well-known figure in the UK and Irish food and farming industries, both as a leading businessman, policy advocate, farmer and scientist. He chaired the Sustainable Agriculture Land Management Strategy Northern Ireland (on behalf of DAERA) and has held many other appointments including Director of the Oxford Farming Conference, Chair of the UK's Rural Climate Change Forum and an Expert Industry Advisor (agriculture) on the EU Commission's Soil Health & Food Mission Board Assembly. He is currently director of Agriculture & Sustainability at Devenish Nutrition.