Launched on 28 October at a dairy farm in Mayenne (Pays de la Loire Region, France), the scientific programme, Neolac, aims to reduce the use of antibiotics on dairy farms thanks to innovative phytogenic solutions which will be tested over 4 years at 100 farms in Brittany, France.
With a budget of €2.5 million, Neolac is supported by 3 complementary partners:
Biodevas Laboratoires, a research and development lab specialising in the conception and production of organic solutions based on 100% natural active ingredients to reduce synthetic products in the agricultural sector
INRAE, France's National research institute for Agriculture, Food and the Environment
SODIAAL, the leading dairy cooperative in France.
Neolac is an ambitious research and development programme to reduce the economic, health and ecological impact of one of the 3 main breeding pathologies in the dairy sector: udder infections at all physiological stages of the cow (peripartum, lactation, dry-off). "These are the most consuming of chemical inputs and with which there are not enough scientifically validated alternatives," says François Blua, managing director of Biodevas.
Quantified ambitions: The objectives displayed by Neolac are multiple
Increase the number of farms by 50% which carry out selective drying-off (i.e., without systematic use of antibiotics) whereas today it is estimated that one in 2 farms still uses antibiotics at drying-off on all cows, even healthy ones;
Reduce the number of cows that have mastitis during lactation to 1 in 3 cows, compared to 1 in 2 today;
Reduce the use of chemical inputs from 30% to 50% in the dairy sector to manage this pathology;
Generate a gain per farm and per year of several thousand euros by reducing breeding costs (total economic impact of clinical mastitis: from €5,000 to €7,000 per year for a herd of 60 dairy cows) and thanks to the improvement of classic milk payment criteria (fat content, protein level, cell level, etc.).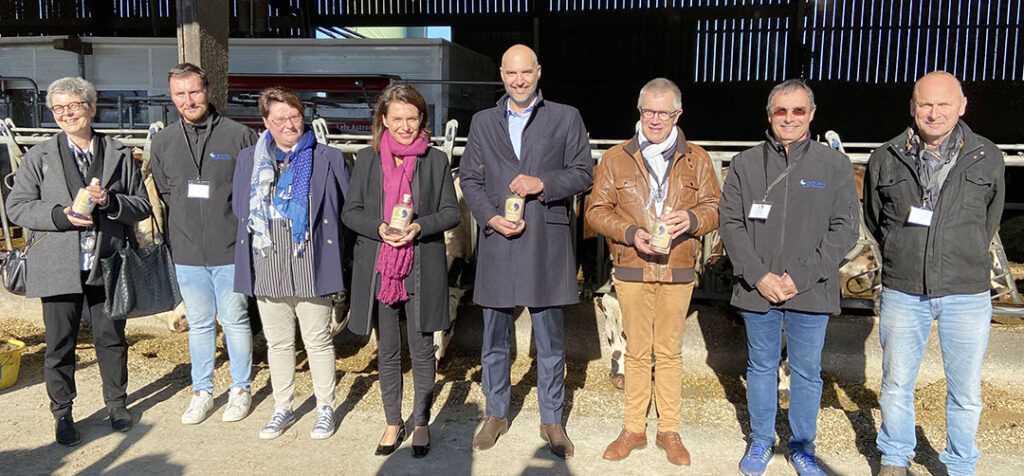 Phytogenic solutions
Of the 3 phytogenic solutions, which are based on plant extracts, 2 have already been developed by Biodevas Laboratoires and experimental phases have already started.
"Our phytogenic solutions are 100% natural," says François Blua, who adds: "We start with the selection of organic dry plants from which we extract the active substances of interest using a unique internal extraction process. Then we mix them in nuclei suitable for any type of use in animal nutrition – premix, minerals, top feeding, drinking water, etc."
The Neolac programme has also enabled the creation of 8 direct jobs at Biodevas Laboratoires, including a doctoral student to follow this work, and 2 jobs at SODIAAL.
At INRAE level, this work will expand knowledge to broaden understanding:
How does the immunocompetence of cows vary during lactation and how can plant-based nutritional solutions modulate this evolution?
How do immune cells in dairy cows respond to inflammation?
What is the role of antioxidants in plant extract products in regulating the integrity of mammary tissue?
What is the effect of the antioxidants in plant extract products on the ability of cows to produce a normal immune response early in lactation?