The feed fence should be comfortable for the cow. It should not be an inconvenience or cause any problems; this will only discourage them from eating. It is really important to make sure there are no errors on design and dimensions which can cause horn breakage, bruises, bald patches or restricted eating.
Best practice approach
The height of the feed fence is a major factor. Neck lumps can occur as a result of the feed fence placing pressure on a hard body part. The neck rail on a feed fence should ideally be 5 cm (2 ins) above the wither height of the largest cow.
Make sure that feed is pushed up often, so the manger does not remain empty which will cause cows to stretch a long way for feed and press hard against the feed fence. They may end up not eating enough. Push feed at about 5 to 8 times per day – check that feed is enough and that the cows can reach it without difficulty.
Does the bar design work for you? Where slanted or vertical bars, is there enough space for the cow to get her head in and out of the feed fence without a problem? Check the interaction and see whether improvements can be made.
Shiny bars. This is not a good indication – shiny bars indicate that the cows are often pressing up against the bars and they may be too restricted by the feed fence. This could cause a bare pressure patch, discomfort and a clear sign that the bars are too small. Often in the case when the head opening of the feed fence is too narrow, cows will have bald patches and thickened neck skin. Basic dimensions for HF adult cows: 22cm (8.7 ins)
Head position – cows have to eat with their heads positioned low down as they do when grazing. Make sure the manger is not too high – this will result in less chewing and less saliva to be produced.
If the cows are not familiar with a feed fence, they will need a few weeks to get used to it. Familiarise youngstock with a self-closing feed fence if this is what they are expected to use after calving.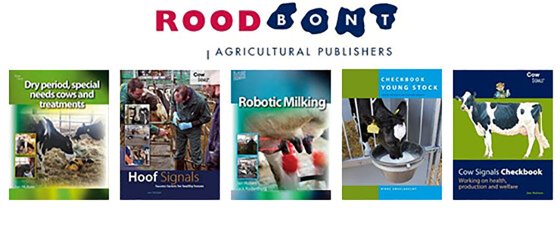 For more more practical dairy farming tips, check out these books.