More UK farmers should use a health plan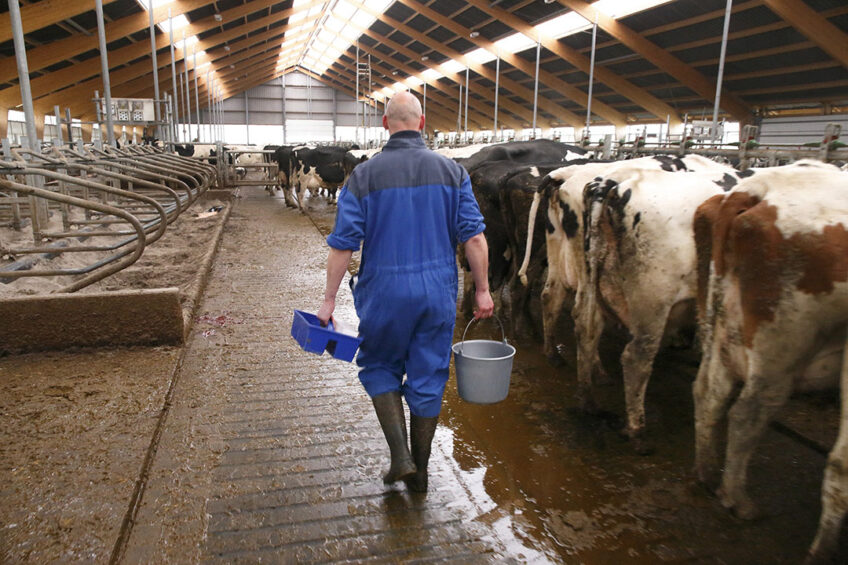 This month, Defra announced that the number of livestock producers with a farm health plan had decreased to 73% in 2019, compared with 75% in 2018.
Alexandra Ashworth, ruminant veterinary advisor for MSD Animal Health and spokesperson for Disease? Not On My Farm! – a campaign that promotes the importance of proactive, preventative healthcare on farm – expressed concern about this apparent decrease. "The benefits of a proactive and ongoing herd health plan cannot be underestimated, and this report highlights we have more work to do in spreading this message nationwide. "Of those who have a plan, it has been found that only 55% use it regularly to inform animal health decisions on farm, suggesting it is just a 'tick box' exercise for some farms. With changing consumer expectations and the ever-present challenges from the cost of treating disease, it has never been more important for farmers to understand the value of managing disease and a well-thought out farm health plan is a good place to start," Ashworth says.
Vet farmer relationship is crucial
Encouragingly, the report also showed that the number of farm health plans completed with the help of a vet or adviser increased from 79% in 2018 to 84% in 2019. Ashworth welcomes this news. "The vet farmer relationship is crucial to preventive animal health planning and maintaining a successful farm business. The Disease? Not On My Farm! campaign champions this relationship and hopefully these figures indicate that more farmers are beginning to value it too. Vet Iain McCormick from Galedin Vets in Berwick-upon-Tweed, who works with the campaign's ambassador farmer Fiona Skeen comments, "I think the tide is turning and clients are getting the message about reducing antibiotic use and the need for a more preventative approach." Skeen, who runs a 175-head commercial beef herd, agrees. "Having a vet who knows us and the farm well is very important and the fact we can contact them at any time by phone is invaluable."