Winner of Deosan and Promar's #WeAreDairy Award
Diversey's agriculture hygiene brand Deosan, together with industry consultants, Promar International, have announced Fen Farm, a third-generation family dairy farm in Suffolk, UK, milking 300 Montbeliarde cows, is the winner of the #WeAreDairy Award. The global award was launched in February 2021 to recognise, celebrate and publicise positive innovations, improvements and actions being made on dairy farms globally. The judging panel was impressed with Fen Farm's ingenuity and research into each of their sustainability projects.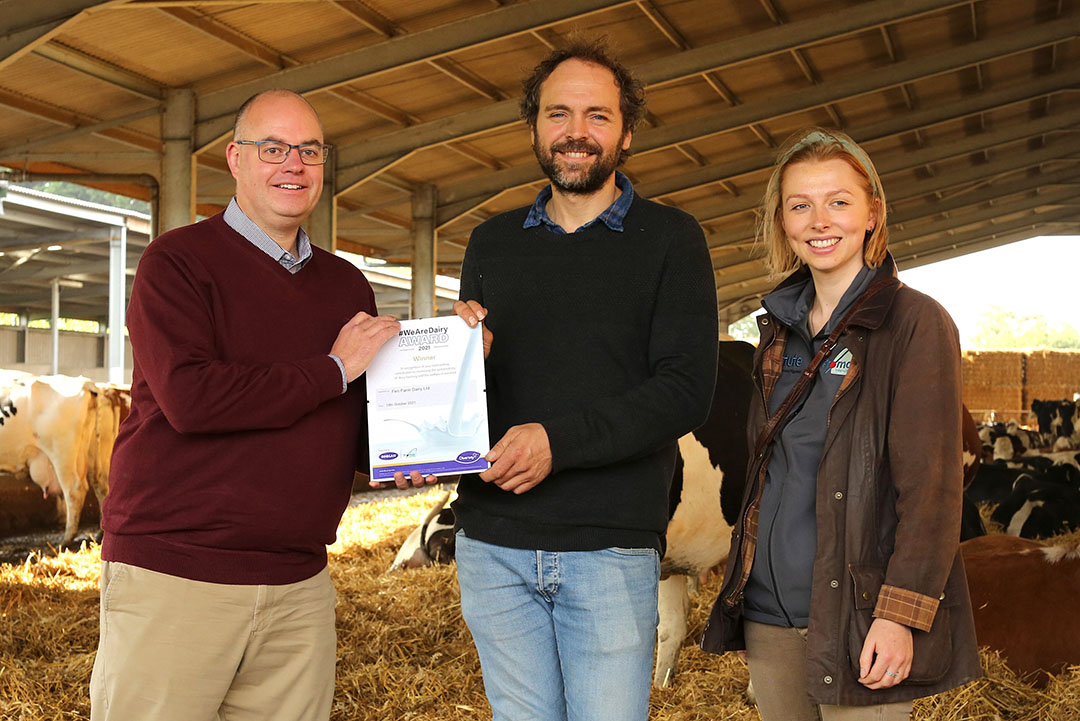 Nutreco invests in India's leading dairy-tech startup
Nutreco, a global animal nutrition and aquaculture company based in the Netherlands, has announced its investment in India's dairy-tech startup, Stellapps, to enable farmers to increase productivity and efficiency. Led by Nutreco, Stellapps has completed the first close towards its pre-series C round from various investors. The total size of the round will be US$18 million. This fundraising round also saw participation from existing investors including Qualcomm Ventures, Celesta Capital, and ABB Technology Ventures. Since 2019, Nutreco has made over 10 investments across Asia, Latin America, Australia, Europe and the US to support innovative new technologies that advance sustainability across the feed-to-farm value chain.
Regenerative dairy: Global food companies partner
A number of global food companies, including Unilever, Barry Callebaut, Arla Foods, Ben & Jerry's and Woolworths South Africa, have partnered with FAI Farms and Farmwel, to deliver a roadmap for regenerative dairy. 'RE-DAIRY' is an 18-month project aimed at engaging dairy farmers and businesses around a practical vision for a productive and profitable global dairy sector that also restores its relationship with nature. The collaboration will define what regenerative dairy looks like from the bottom up. RE-DAIRY's vision is to put a spotlight on practices with regenerative outcomes on dairy farms around the world. Øistein Thorsen, CE of FAI Farms, said: "We face 2 great crises in nature: global warming and biodiversity loss. We must urgently address agriculture's impact, but we also have to produce diverse and nutritious food to nourish a growing global population.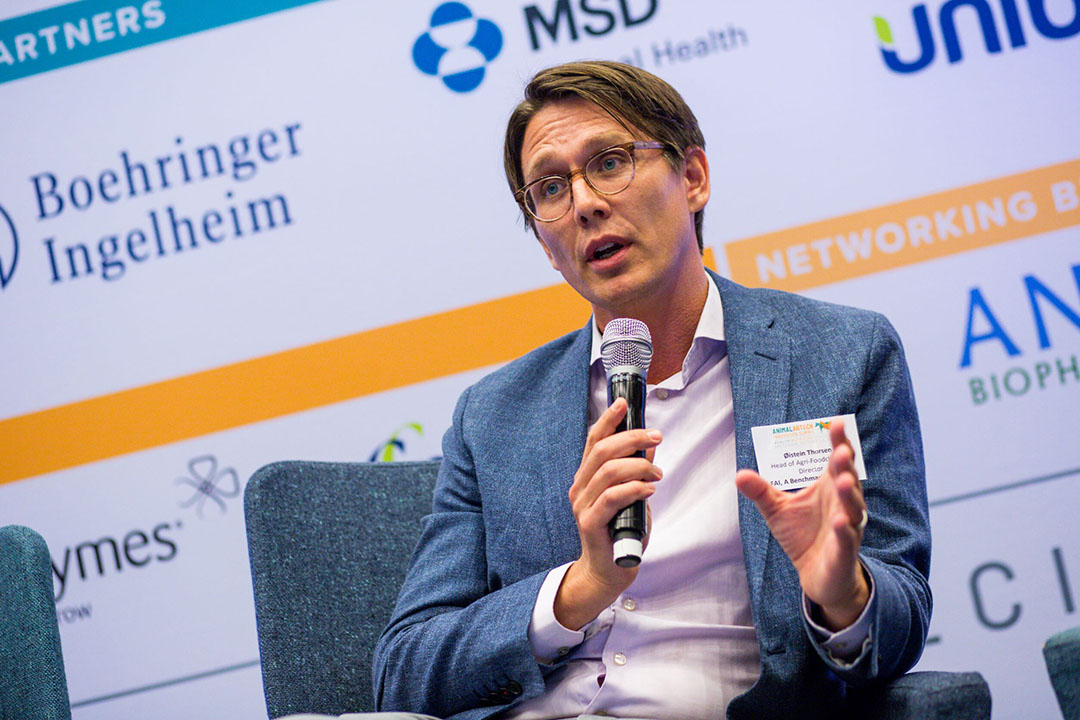 Global Animal Partnership selects HerdDogg
Global Animal Partnership (G.A.P.), one of the largest animal welfare standards and labeling organisations in North America, has announced its new dairy standard and a partnership with HerdDogg. HerdDogg's proprietary Animal Traceability Platform will make it easier for dairies and auditors to conduct animal outcome assessments using G.A.P. scoring tools throughout the certification cycle, enhancing the overall process and enabling G.A.P. to provide benchmarking. The new dairy standard covers the animal's entire life (breeding, calves, heifers, lactating herd, and dry cows), and allows for a variety of production systems (barn, pasture, lots) with specific requirements for the animals across each.
TAGim: New smart tags
TAGim, which was developed by Medisim, a manufacturer of clinical thermometers, is a remote animal monitoring system based on an industry standard, disposable feedlot tag, with a visual ID number form-factor, encapsulating an electronic printed circuit with sensors, battery and bluetooth transmitter. The tag collects 24/7 temperature, movement and feeding data, and uses the aggregated data to provide animal health state scoring. The data is presented online to authorised users, and a smart assignment engine generates pen-rider pull-lists on a mobile app.
Anpario launches Optomega Algae
A new, microalgae-derived omega-3 fatty acid supplement for producers to incorporate into dairy rations has been launched by Anpario. Optomega Algae, which sits within Anpario's Optomega product range, is a dry, free-flowing powder composed of algae oil, formulated on a unique carrier system and packaged in foil-lined bags for optimum shelf-life and product freshness. "A specific species of microalgae is used to produce Optomega Algae. Through fermentation processes, the microalgae provide a rich source of long-chain omega-3 fatty acids, specifically docosahexaenoic acid (DHA). DHA is well documented to support fertility in the dairy herd and can also assist in elevating omega-3 levels in milk," says David Wilde, global innovation manager and ruminant expert at Anpario.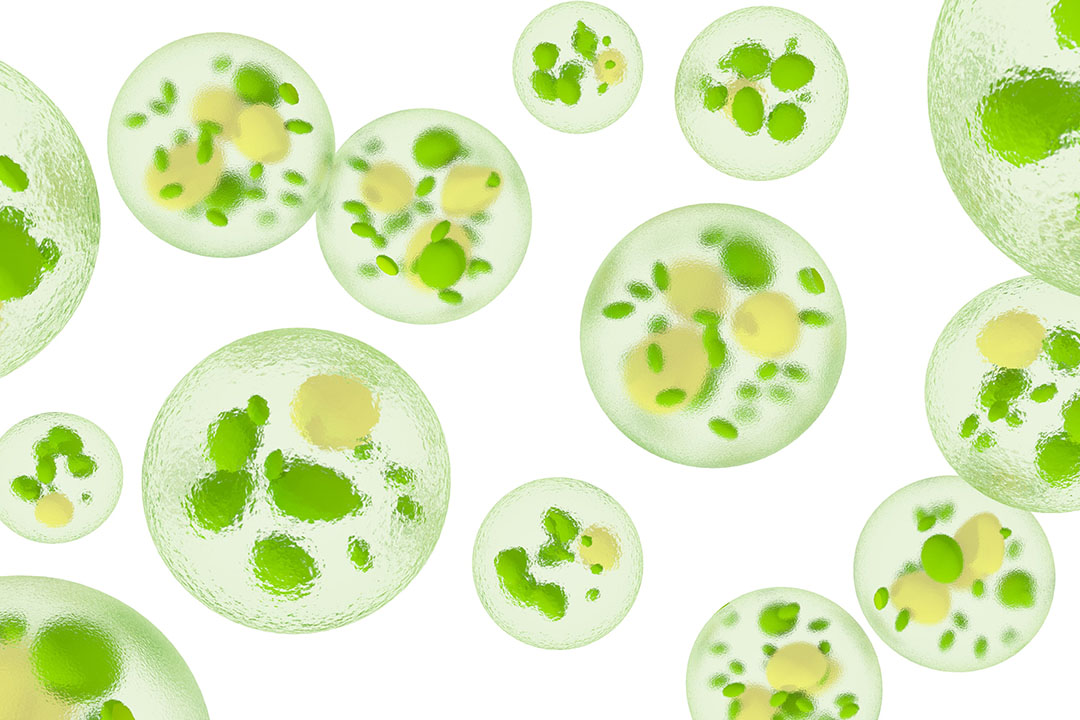 RABI launches Big Farming Survey results
RABI's Big Farming Survey results have revealed that despite the farming community facing significant mental and physical health challenges, more than 50% remain optimistic about the future of their farm businesses. The results, which are based on over 15,000 survey responses, were launched on 14 October to 70 influential representatives from the agricultural sector. In response to the findings, RABI has outlined 5 core themes informed by the hardest-hitting statistics and called on the sector to help drive an effective response to the challenges identified. At the event RABI's CE, Alicia Chivers, and the University of Exeter's Centre for Rural Policy Research team, Dr Rebecca Wheeler and Professor Matt Lobley, presented their results.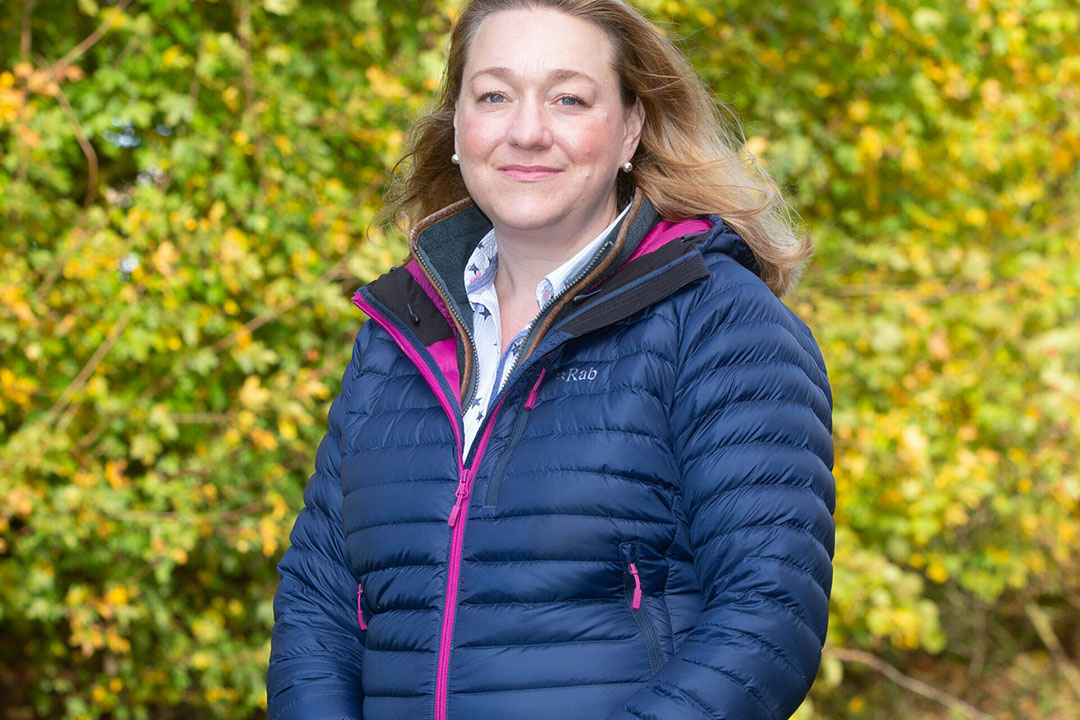 IDF launches World Dairy Situation Report 2021
The International Dairy Federation (IDF) has released its latest overview of the dairy sector, covering worldwide markets, global trends and preliminary Covid-19 impacts. This latest edition of its publication, the World Dairy Situation Report 2021, was released at the federation's Global Dairy Conference. This publication is produced annually by the IDF as part of its mission to represent and support the global dairy sector. The 2021 edition is the result of close collaboration between dairy experts and key organisations around the globe and within the IDF.
NUQO partners with Austrian university
NUQO and the Center of Excellence Food Technology and Nutrition from the University of Applied Sciences Upper Austria announced a formal collaboration to advance research in the biochemistry of phytogenics and phycogenics (metabolites from plants and seaweeds) to develop potential technologies for animal nutrition and health. Under the partnership, NUQO will work with scientists to evaluate new molecules that have promise to advance toward feed application.
Cogent breeding tool: the Purity Calculator
Dairy farmers are being invited to take advantage of a new breeding tool from Cogent that allows a true financial value of genetic investment to be calculated using individual farm records. The Purity Calculator has been developed over the past 12 months to offer dairy farmers the chance to find out the overall monetary gain of using different sires and different technologies, taking into account details from each herd such as conception rates, replacement rates, usage of sexed semen, cost per straw, genetic gain and calf values. The calculator is able to provide accurate figures on the value of gender accuracy for individual farms.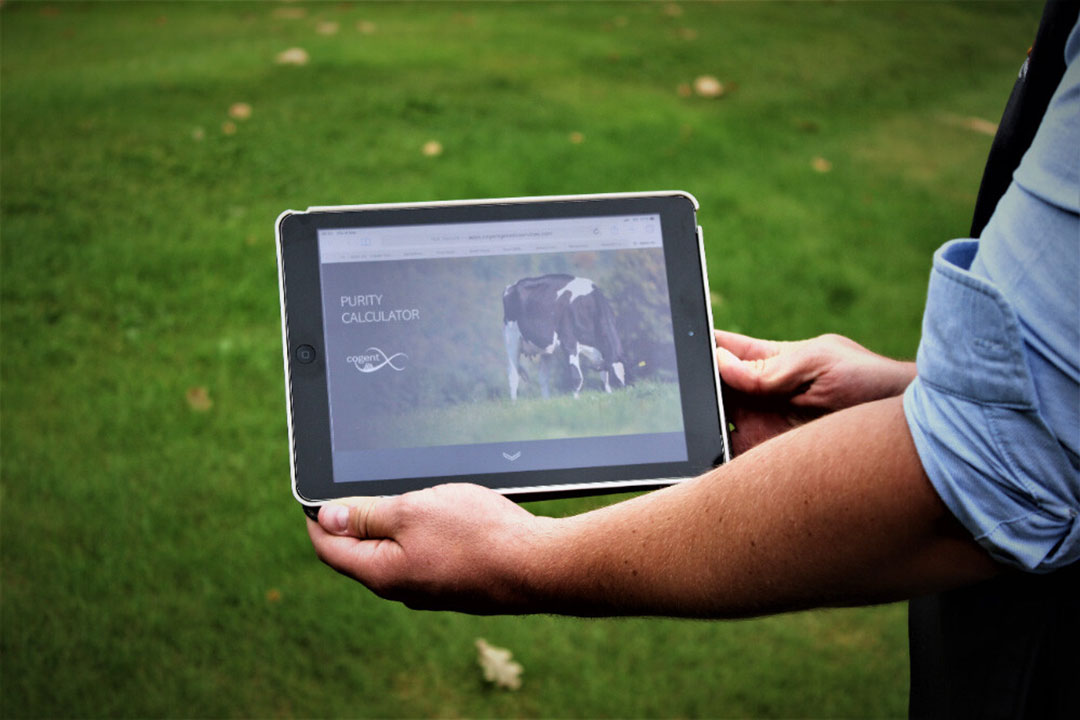 DeLaval launches new robot batch milking system
DeLaval has launched a new robotic batch milking system to enable dairy farmers with larger herd sizes to use milking robots more efficiently. Demand for dairy workers has increased, yet finding suitable workers is proving challenging in many areas. "With the successful introduction of our DeLaval VMS V300 and V310 a few years ago and the high capacity of these milking robots, we saw an opportunity to organise the robots in a batch milking setup to offer a flexible automatic milking solution for larger farms. The batch milking concept has been introduced to enable larger farms to produce more milk with less labour. With the new system, only one person is required to milk 450 cows," explains DeLaval's large herd specialist, Robert Jensen.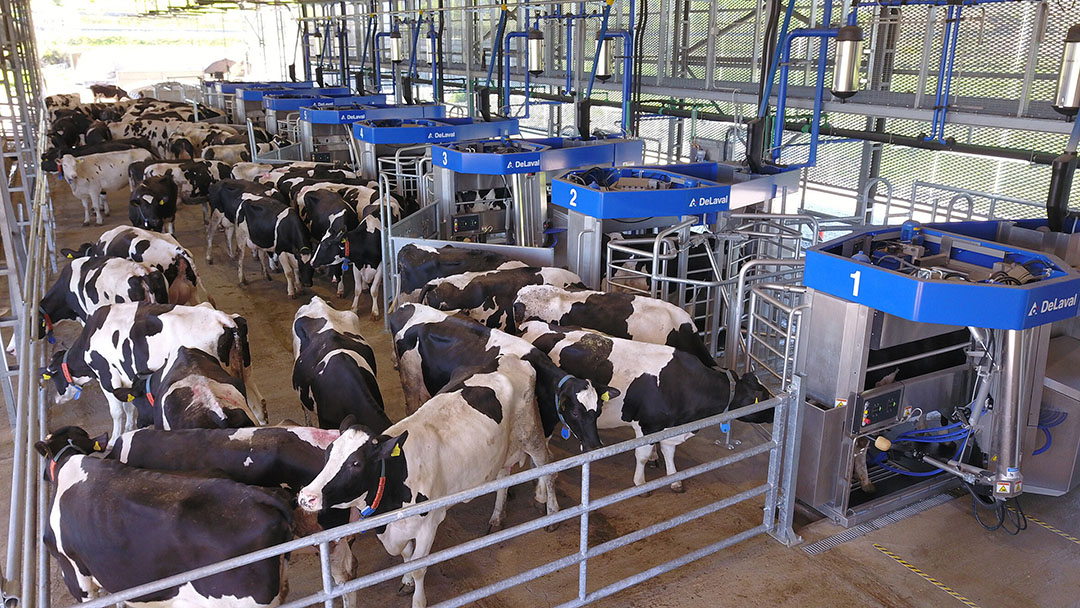 VIV MEA returns
After an unforeseen halt due to the global pandemic, a face-to-face event is again on the agenda. VIV MEA, the international Feed to Food trade show, will return to Abu Dhabi National Exhibition Centre from 23 to 25 November 2021 for its third edition. Despite the global situation, about 500 confirmed companies are ready to exhibit in the 17,500 sqm gross space. Some 8,000 visitors are expected. All vaccinated travellers can visit the city and attend VIV MEA following all protocols.