Farmers welcome EU UK Brexit deal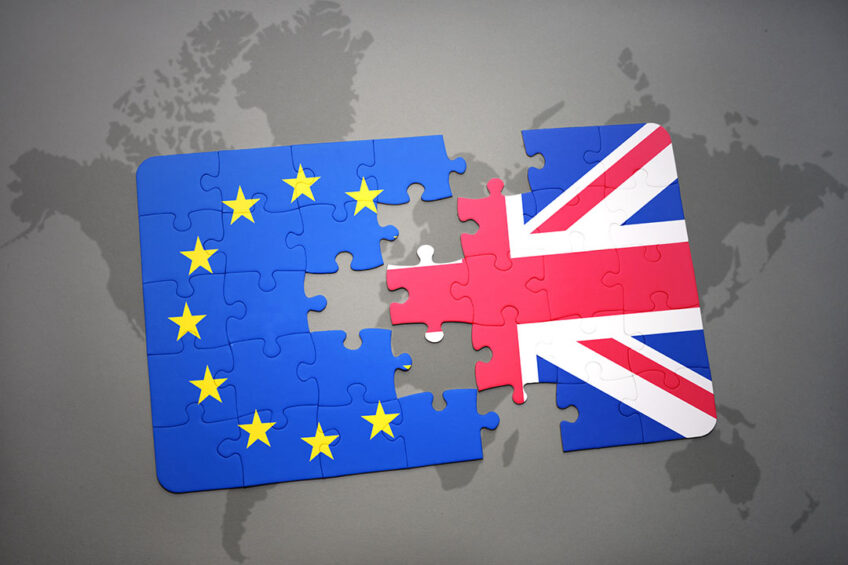 Farmers in the UK have broadly welcomed the Brexit deal struck between the UK and the European Union.
Although the deal still has to be passed by the UK Parliament on Saturday, the move has been welcomed after three years since the initial Brexit referendum.
As it now stands the UK will leave the European Union on October 31 with a deal which means there will be no hard border between Northern Ireland and the Republic of Ireland.
If ratified by the UK Parliament the Brexit agreement will allow the UK to strike deals with any country which in principle is good news for farmers.
However, some parts of the agreement that mean Northern Ireland has still some connection to the EU in terms of the single market has not gone done well with the Democratic Unionist Party in Northern Ireland.
National Farmers Union president Minette Batters said: "The NFU is pleased to see that the UK and EU negotiators have come to an agreement on the terms of the UK's withdrawal from the EU, which might pave the way for an orderly Brexit and the avoidance of leaving without a deal.
"However, we must remember that if this deal is agreed by UK and EU Parliaments in the coming days, it only determines how the UK withdraws from the EU and does not determine the long-term future of the UK's and EU's relationship.
British farming
"It is vital that government has a long-term aspiration to ensure that British farming standards are not undercut by an ambition to open up British markets to food which would be illegal to produce here and that there is free and frictionless trade with the EU in the long term.
"We have had precious little reassurances on these issues so far and we look to government to be clear about its ambitions for British farming, which provides affordable, safe home-grown food produced to some of the highest standards in the world."
A joint statement from Copa and Cogeca, CELCAA and FoodDrinkEurope also welcomed the agreement.
The statement said: "This deal paves the way for an orderly withdrawal, a principle that the EU agri-food chain has been repeatedly calling for, thereby providing predictability to operators.
"In particular, the EU agri-food chain endorses the revised Political Declaration which confirms the ambition to conclude a Free Trade Agreement (FTA) with zero tariffs and quantitative restrictions between the EU and the UK.
"Despite the welcomed commitment to maintaining customs and regulatory convergence in future, we will not be able to replicate the advantages of the EU customs union and Single Market through an FTA. However, we hope to find a solution that is as close as possible to the current customs and regulatory agreement.
"A hard Brexit would have been detrimental for EU and UK farmers, food and drink manufacturers, traders in agri-food commodities as well as consumers."
In a nutshell
• The controversial backstop has been removed
• The UK will continue to abide by EU rules until the end of 2020, and possibly longer, to allow businesses to adjust
• EU citizens living in the UK, and UK citizens in the EU, rights will be guaranteed