Premier Nutrition brings expertise to Kenya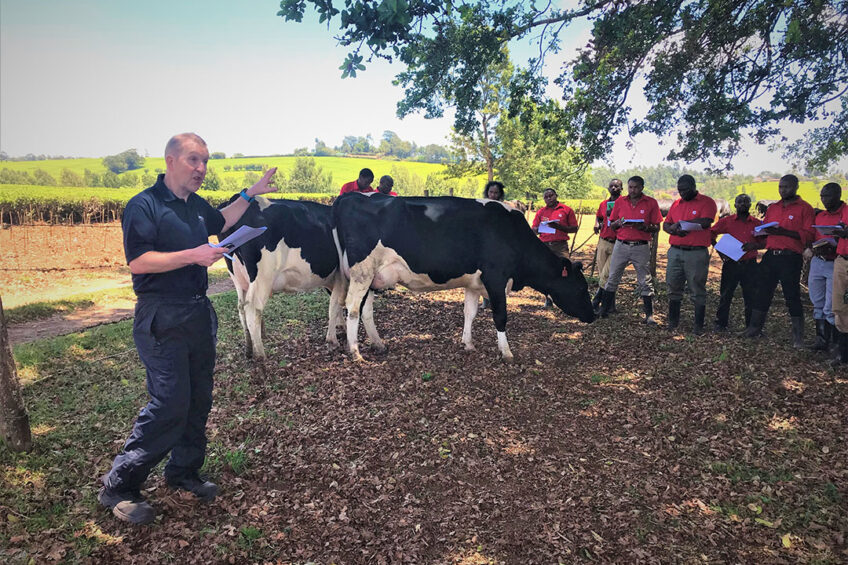 UK company Premier Nutrition has launched its pioneering dairy Transition Management System (TMS) in Kenya.
The aim is to support farmers to make improvements to cow management and nutrition for increased performance during the transition period.
Focus on critical transition period
The service was rolled out to long-term customer, Vital Animal Health, explains Kate Robinson, Premier Nutrition's international business manager. "By implementing a proven technology, such as TMS, and applying our expertise and support, we aim to help Vital's customers to generate efficiencies while improving animal health and productivity during the critical transition period," says Ms Robinson. She adds that Kenya has one of the largest, most sophisticated dairy industries in Africa, producing approximately five billion litres of milk annually.
Data insights
"We hope that the Kenyan dairy industry can act as a trailblazer for other African nations, by demonstrating what's possible through enhanced monitoring and analysis."
During the implementation process, Ms Robinson, alongside Premier Nutrition's ruminant director, Dr Andrew Pine, provided training to the Vital team, arming them with skills and knowledge to collect data on customers' farms for a TMS report. "The Vital team will collect data over the next 6 months and give insight into transition performance. Full analysis and recommendations will then be carried out by our UK-based team of expert nutritionists in the autumn," says Ms Robinson. Dr Pine explains the Premier team will review the datapoints, before providing tailored advice for Vital to share with its customers. "This information will be used to make recommendations to help farmers reach optimum performance in their herd's next lactation cycle,"
he says. Over time, with support and further training from Premier, the Vital assessors will gradually become self-sufficient in using the system, reviewing and interpreting the data in-house.