DSM receives first full market authorisations
Royal DSM, a global science-based company active in nutrition, health and sustainable living, has received full regulatory approval from the Brazilian and Chilean authorities to commercialise Bovaer, its novel methane-reducing feed additive for ruminants which the company says contributes to a significant and immediate reduction of the environmental footprint of meat, milk and dairy products. These first market authorisations, covering beef, dairy, sheep and goats, mark a significant milestone for the company.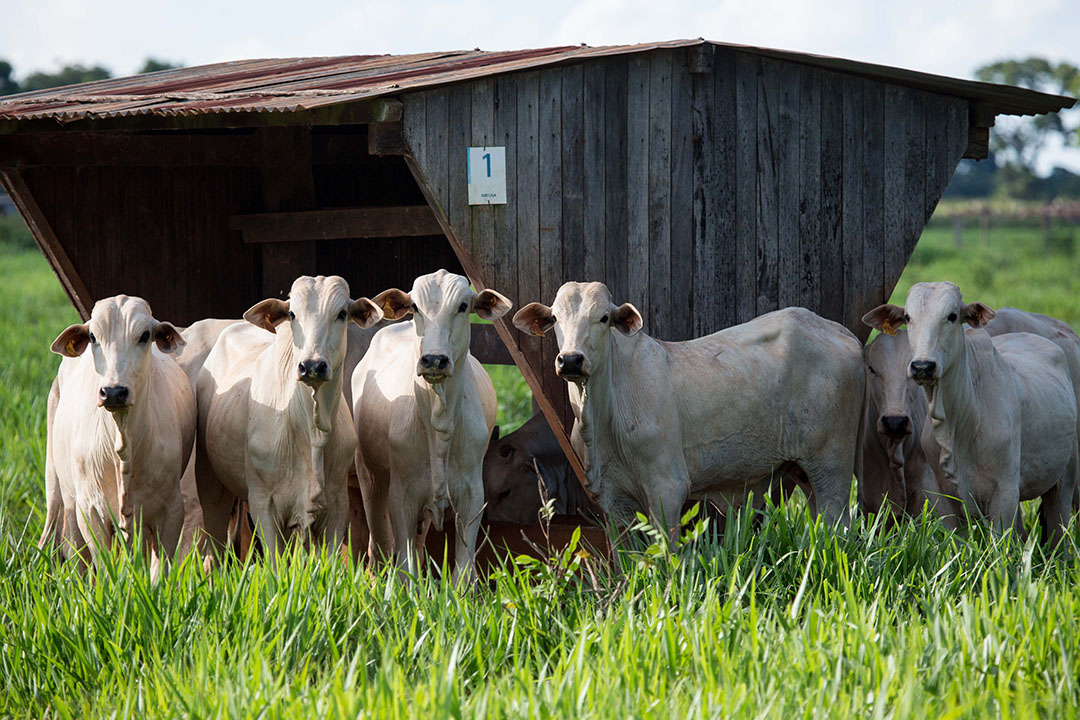 Deosan adds Target Barrier post dip to range
As of September, a new generation post dip, Target Barrier, will be available from Deosan, Diversey's dairy hygiene brand. Containing the active ingredient chlorhexidine, a proven biocide also used by worldwide healthcare organisations due to its effectiveness combined with skin conditioning properties, Target Barrier is highly effective against bacteria, ideal for use at times of transition.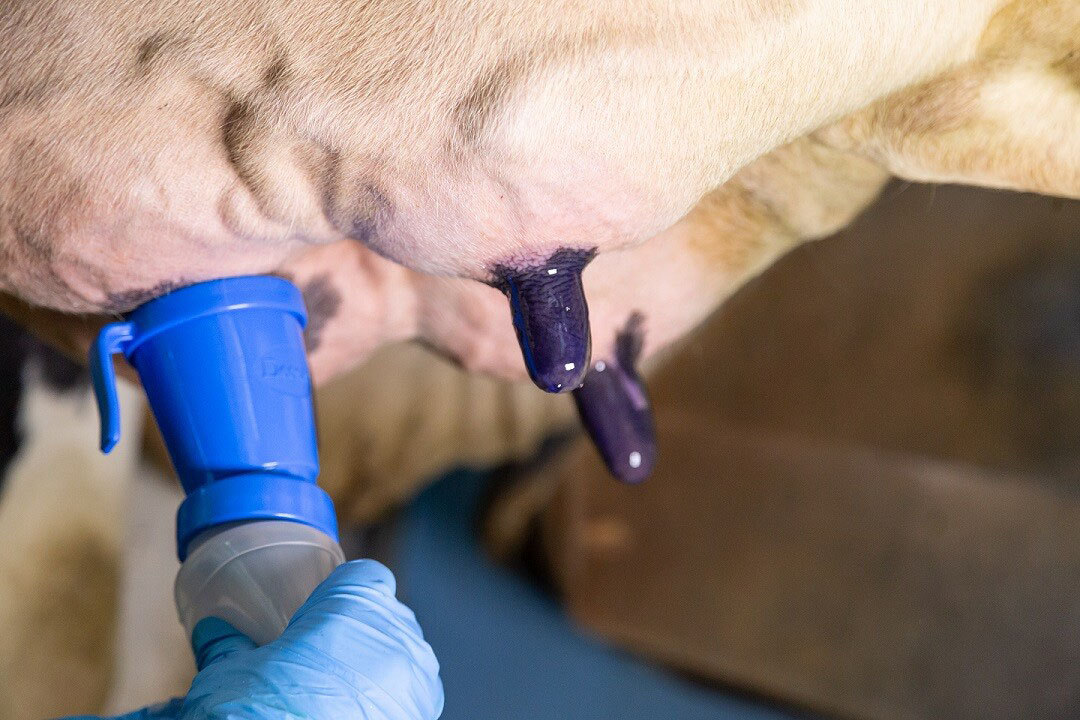 CattleEye closes US$2.5 million seed investment round
A Belfast-based company that is developing automated livestock monitoring technology has announced it has closed its US$2.5 million seed investment round. CattleEye has closed the investment round from a syndicate led by Techstart Ventures and including Paris-based venture capital firm, Seventure Partners, and Turntide Technologies, a Silicon Valley venture backed by Amazon. The investment will be used to bring to market CattleEye's autonomous livestock welfare and performance monitoring product, which can increase animal welfare levels and reduce carbon emission intensity by around 0.5 tonne per cow per year. CattleEye uses video analytics powered by deep learning artificial intelligence to monitor the health of ruminant livestock. It is on course for commercial launch later this year and the technology is currently being used by a group of pioneer dairy farms along with UK retailers Tesco and Marks & Spencer.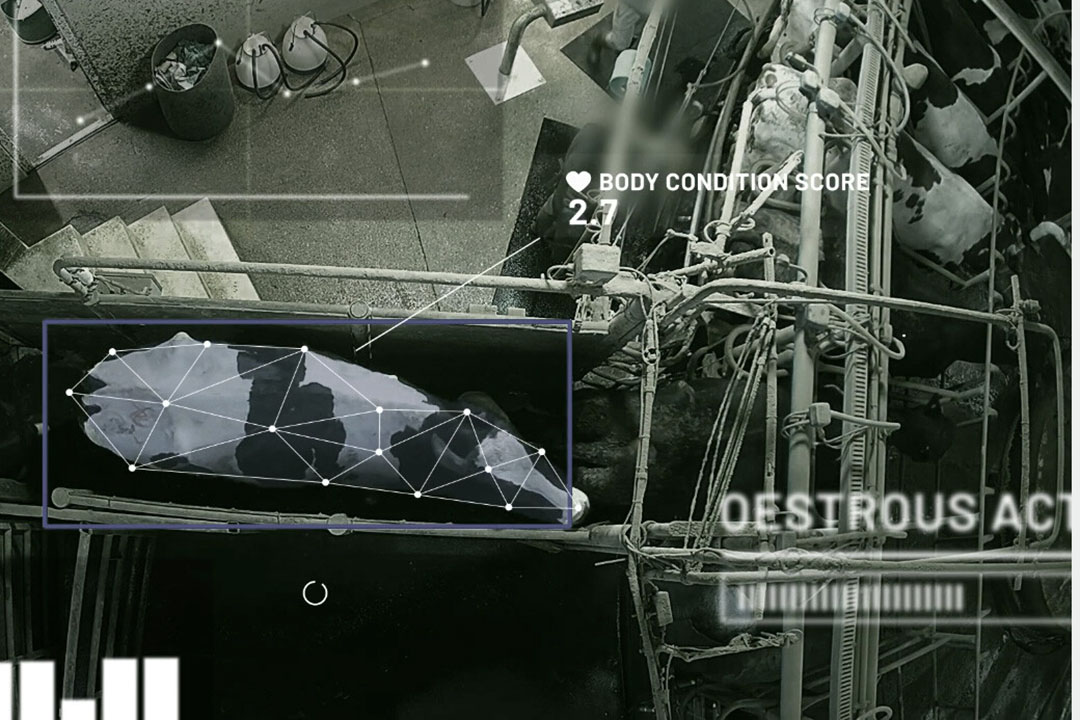 Allflex Livestock Intelligence launches RFID sorting gate
Allflex Livestock Intelligence has announced the launch of an updated version of its automatic livestock drafting gate which uses RFID (radio frequency identification) technology to automatically segregate cattle according to preset and/or customisable action lists via the company's SenseHub, Heatime Pro and Dataflow II livestock monitoring systems. The new gate is equipped with 2 RFID antennae located on the side panels of the race which recognise the approaching cow's identity based on her EiD (electronic identification) ear tag. The 6m long gate can be configured with either a left or right opening gate and is also available in a 3-way version. The RFID gate is operated by mains power and compressed air and should be installed on a level concrete surface with a minimal area of 6.5m (L) x 1.2m (W) x 100 mm (D).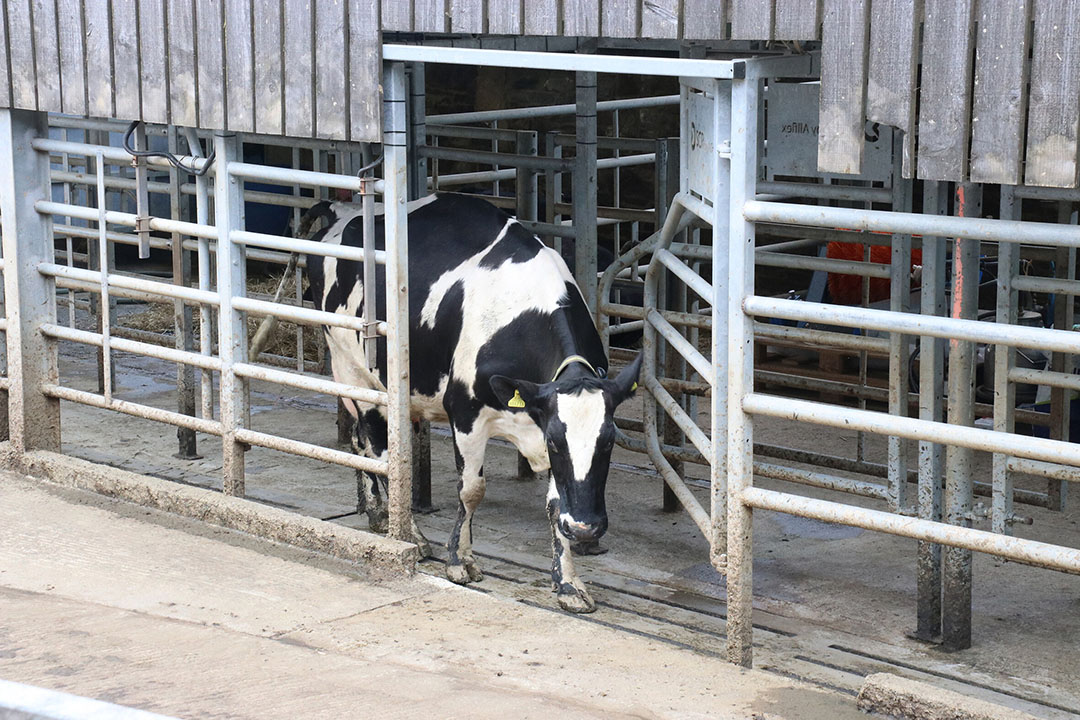 Early mastitis detection tool
UK research and development partners have collaborated to create a proactive, on-farm mastitis detection tool that could be a game-changer for the dairy industry. At a time when antimicrobial resistance, sustainable production and animal health are big focal points for UK agriculture, this technology represents real progress in how this costly disease is managed and treated. With available funding through Innovate UK, RAFT Solutions has been working with industry partners CIEL, QMMS (Quality Milk Management Services), Fera and OptiSense, for the last 2 years to create a mastitis detection tool that intends to help address this industry-wide challenge.
N2 Applied raises £7 million
Norwegian company N2 Applied has raised a further £7 million (NOK83 million) to speed up commercial availability of its technology that converts livestock manure into sustainable fertiliser while trapping greenhouse gases. The company has developed a patented technology that enables farmers to cut emissions and produce their own fertiliser locally, using only liquid organic waste, such as livestock slurry or digestate, air and electricity. The technology within the N2 unit performs a plasma conversion that 'locks in' both methane and ammonia to the liquid waste material, producing a sustainable fertiliser.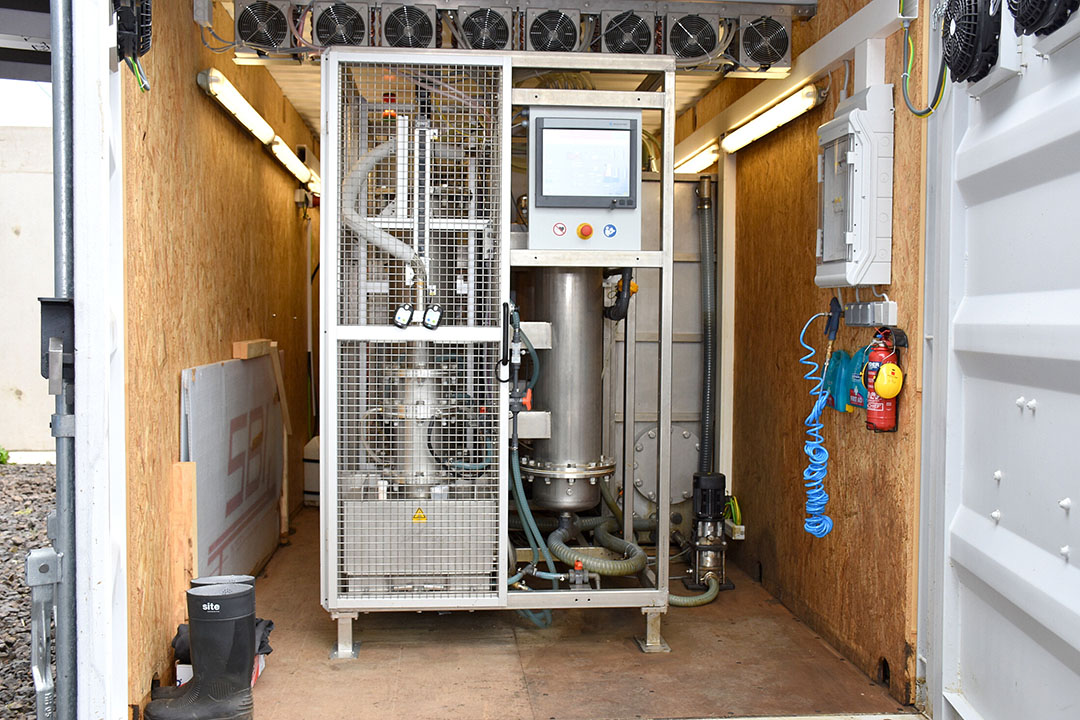 Si-Ware Systems and Dairyland Laboratories Partner
Si-Ware Systems, creator of NeoSpectra material analysis solutions built on single-chip FT-NIR spectrometers, announced a partnership with Dairyland Laboratories, a leading agricultural feed and forage testing laboratory with customers across the US and in over 20 countries. The partnership will utilise the power of Si-Ware's NeoSpectra technology and Dairyland's feed testing expertise, enabling on-demand results, quicker decisions, and improved feed quality assurance. Dairyland's feed testing and NIR expertise, paired with NeoSpectra Scanners, will allow users to capture and review feed composition on-demand to empower in-field decision-making and variation control.
ILDEX Vietnam 2022
ILDEX Vietnam 2022, the 8th international livestock, dairy, meat processing and aquaculture exposition, will open its doors to industry professionals and trade visitor again from 3-5 August 2022. It is organised by VNU Exhibitions Asia Pacific. Merebo Messe International based in Hamburg, Germany, is in charge of European and Australian participants. ILDEX Vietnam 2022 includes all groups of livestock management and meat processing. The show will occupy 10,000 sqm at Saigon Exhibition & Convention Center. At the last ILDEX in 2018, the organisers registered 276 exhibitors from 28 nations with 8,711 trade visitors.
Delaval sales of milking robots up 20%
Rise in demand for DeLaval milking robots has led to an increase in production of more than 20%. DeLaval has seen a surge in demand for its VMS V300 model and the new VMS V310, which attaches teat cups 50% faster than the previous model and milking capacity is up by 10% to a potential 3,500 kg of milk a day, yet running costs are lower. The uplift follows DeLaval doubling robot production in 2018 and has been achieved despite the compromises brought by the Covid-19 pandemic. DeLaval launched the VMS V300 in 2018, and the new DeLaval VMS V310 model with the unique RePro module was added to the range in 2019.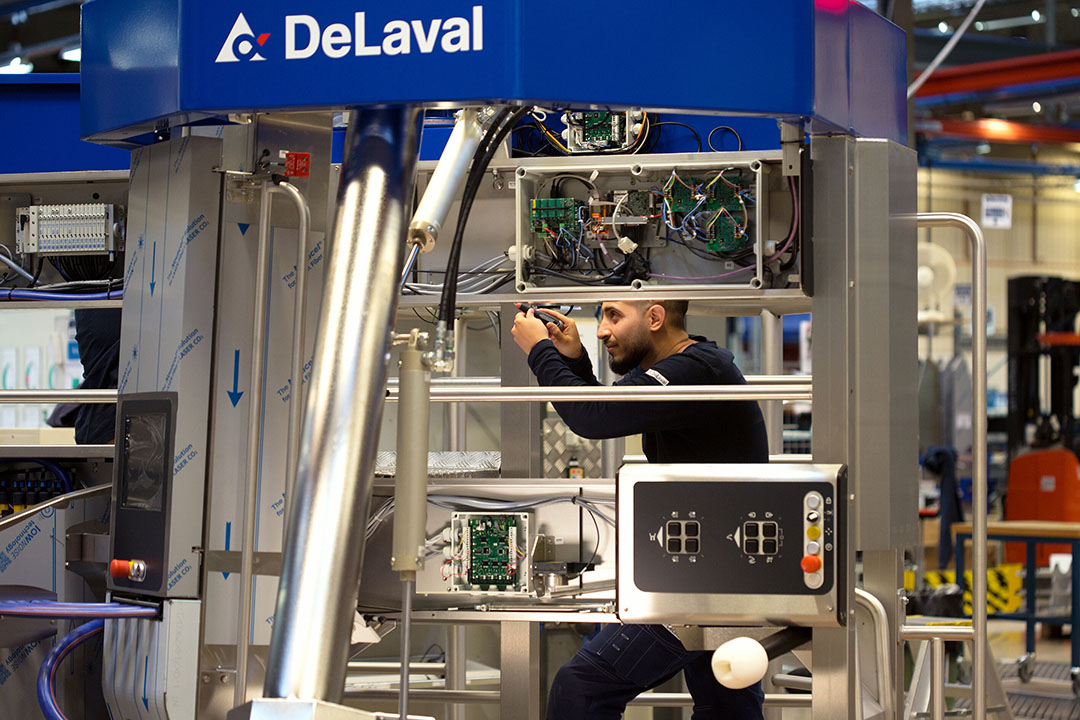 Agrifirm and CRV will jointly conduct research into methane
The cooperative organisations Royal Agrifirm Group and CRV will start up a joint project designed to measure the methane emission of individual cows in actual practice. The purpose is to gain greater insight into the differences between animals and rations. The researchers will focus on various aspects, such as feed advice, methane efficiency breeding values and improved methods for estimating methane emissions at the cow and farm level. The methane emissions will be determined with the aid of so-called GreenFeeds whereby the measuring equipment is built into a feed concentrate station. This equipment analyses the breath's composition each time a cow visits the feed concentrate station. For frequent visits this provides a reliable measurement of methane production.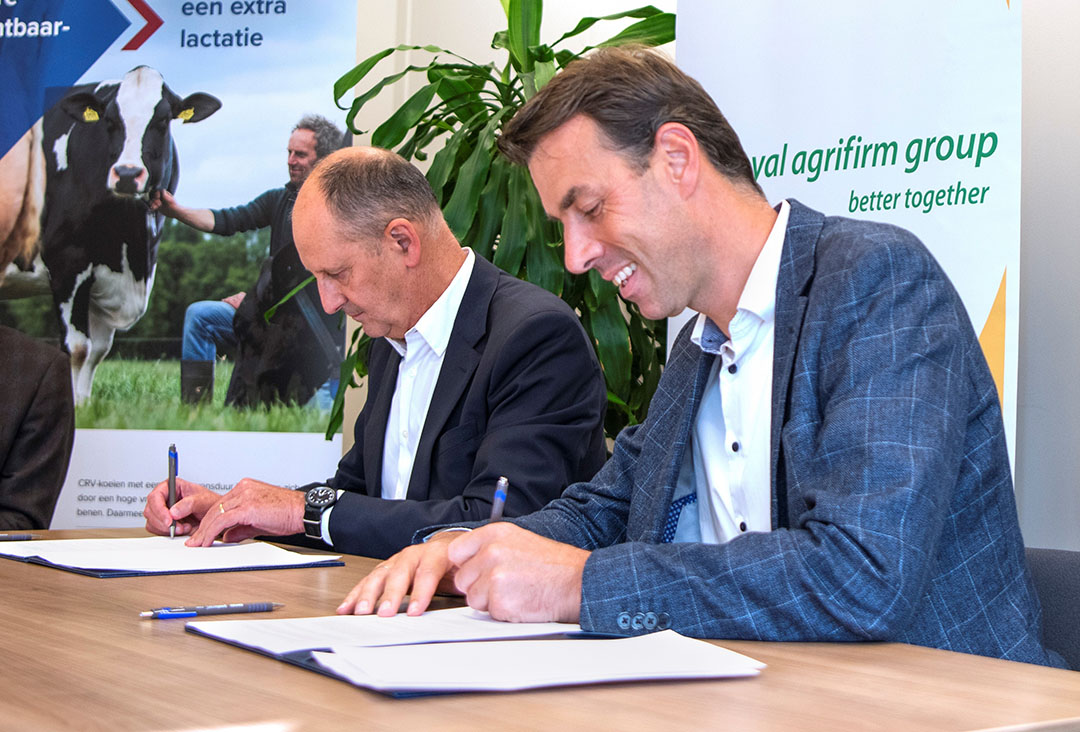 HerdDogg Joins WKU SmartHolstein Project
HerdDogg, the agtech innovator that creates more value for producers' livestock, has joined the WKU SmartHolstein Lab programme to equip scientists with real-time animal biometric data that is critical to understand dairy cow health and well-being. The WKU SmartHolstein Lab is a strategic, synergistic partnership between Holstein Association USA and Western Kentucky University Department of Agriculture and Food Science. Its mission is to lead Holstein and dairy advancements through research, development, and outreach in technologies, analytics, and genetics.