Nutreco and Trouw Nutrition host AgriVision 2023
AgriVision 2023 will deliver a forecast for future-proofing protein production over the next 50 years as agribusiness and food industry changemakers from around the world gather from 26-28 June in Noordwijk aan Zee, the Netherlands. Participants representing every segment of the food chain – from raw ingredient suppliers to food manufacturers and retailers – will explore pathways to meet growing protein demand responsibly and sustainably. Perspectives shared at AgriVision 2023 will give attendees a 360-degree view of the protein production journey, from sourcing production inputs to assessing shareholder economics. Registration details are available at AgriVision 2023 – Trouw Nutrition.
Lactalis invests in new powder plant in S. Africa
Dairy producer, Lactalis South Africa, has invested R140 million (almost €7 million) in a new evaporator dryer powder plant facility at its cheese manufacturing plant in Bonnievale in the Western Cape. This factory is one of the biggest cheese factories on the African continent, currently employing 800 employees.
Evonik strengthens its Animal Nutrition business line
Evonik is transforming the operating model of its Animal Nutrition business with the amino acids business and the specialties business operating separately and according to different models. The company is also optimising the production setup for the manufacture of MetAmino (DL-methionine) at its 3 production hubs and improving the ecological footprint.
Field Options' new grass guide launched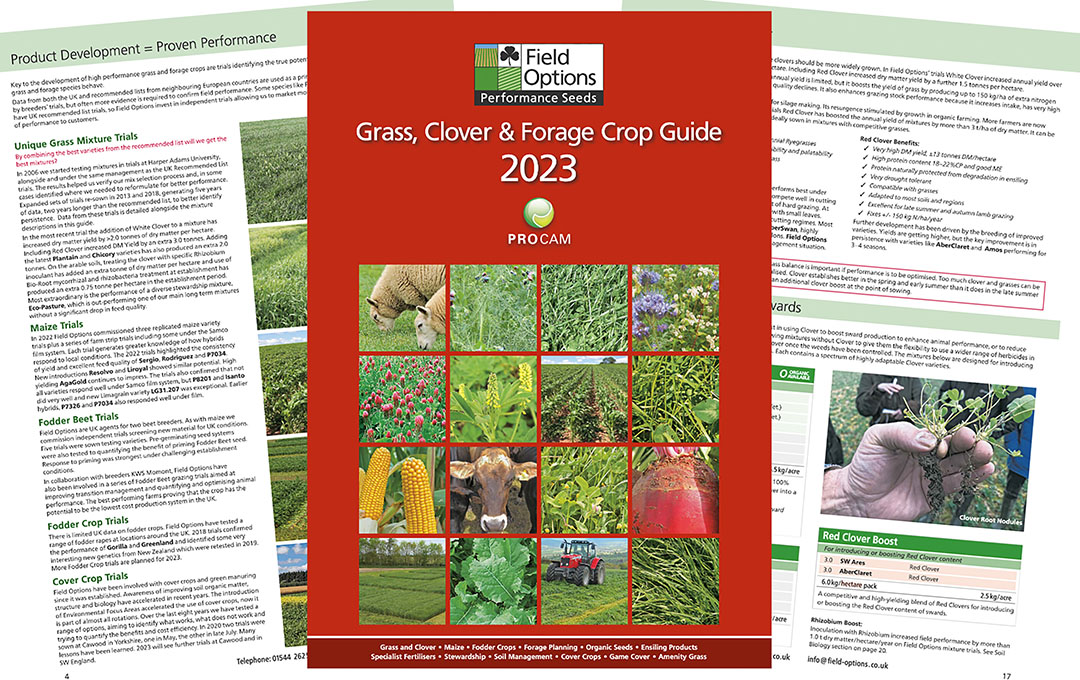 Field Options has published the 2023 Grass, Clover and Forage Crop Guide which, in addition to providing full details of the company's cover crops, forage crops and specialist grass, clover and herbage seed mixtures, also contains useful agronomic and forage planning advice. The new publication, which is free to download, contains details of the company's specialist fertilisers and silage inoculants along with guidance for how and when these products should be used. It also provides advice on pest control, weed control and soil health, and the latest results from Field Options' grass and clover mixture trials.
Horti Agri Next (HAN) joins VIV MEA 2023 in Abu Dhabi 
VIV MEA, the international trade show from feed to food for the production & processing of dairy, poultry meat, eggs, and fish in the Middle East and Africa, returns to Abu Dhabi for its 4th edition from 20-22 November 2023. Parallel to VIV MEA 2023, a new concept is being introduced: HORTI AGRI NEXT (HAN) MEA 2023, which will bring an array of exhibitors and brand names from the horticultural, agricultural, and plant-based protein production and processing industry.
New venue confirmed for the 2023 ABAB Calf Show
Holstein UK has announced it is working together with NAEC Stoneleigh in Warwickshire to host this year's All Breeds All Britain Calf Show, which will take place from 6-8 October. The move comes after the ABAB Calf Show's previous home, the East of England Showground, announced that it would be unable to host this year's event. The event will see 7 dairy breeds come together and celebrate young breeders from the UK dairy industry.
Custom Stainless Enclosures highlights 4Xxtreme double seal enclosures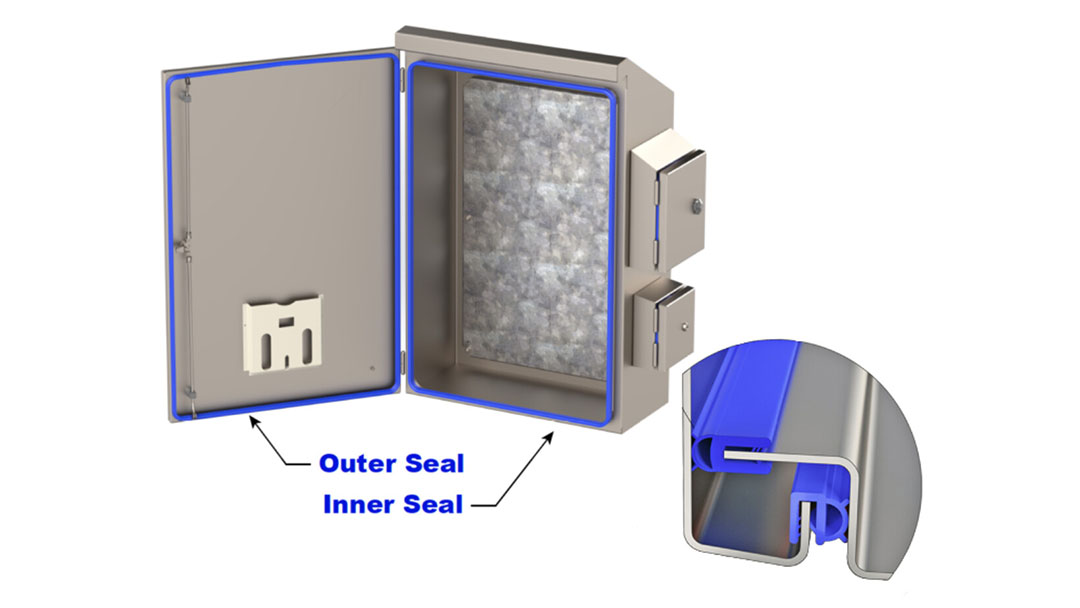 Custom Stainless Enclosures highlights its 4Xxtreme Double Seal Enclosures for extreme indoor and outdoor environments. The enclosures feature patented double seal and double stud mounting technology, an ultra-clean free-draining design, an award-winning 'Single hygienic quarter turn door design' and a field replaceable blue gasket system, resulting in a unique enclosure.
Alltech ONE World Tour announces European stops
Dates and locations have been announced for the spring European leg of the Alltech ONE World Tour, which will explore collaborative solutions to the greatest challenges facing the agri-food industry. The first stops are in Budapest (Hungary) from 22-23 May and Dublin (Ireland) from 19-20 June. The tour will continue to Canada, the US, Asia, South America and the Middle East.
ILDEX Vietnam 2024 preparing for event
ILDEX Vietnam 2024 – the 9th International Livestock, Dairy, Meat Processing and Aquaculture Exposition – will open its doors to industry professionals and trade visitor again from 29-31 May 2024. The event, which will include all groups of livestock management and meat processing, will occupy 10,000 sqm at the Saigon Exhibition & Convention Centre. At the most recent ILDEX in 2022, the organisers registered 276 exhibitors from 28 nations with 8,711 trade visitors. www.ildexvietnam.merebo.com
Tackling the burping cow with optimised nutrition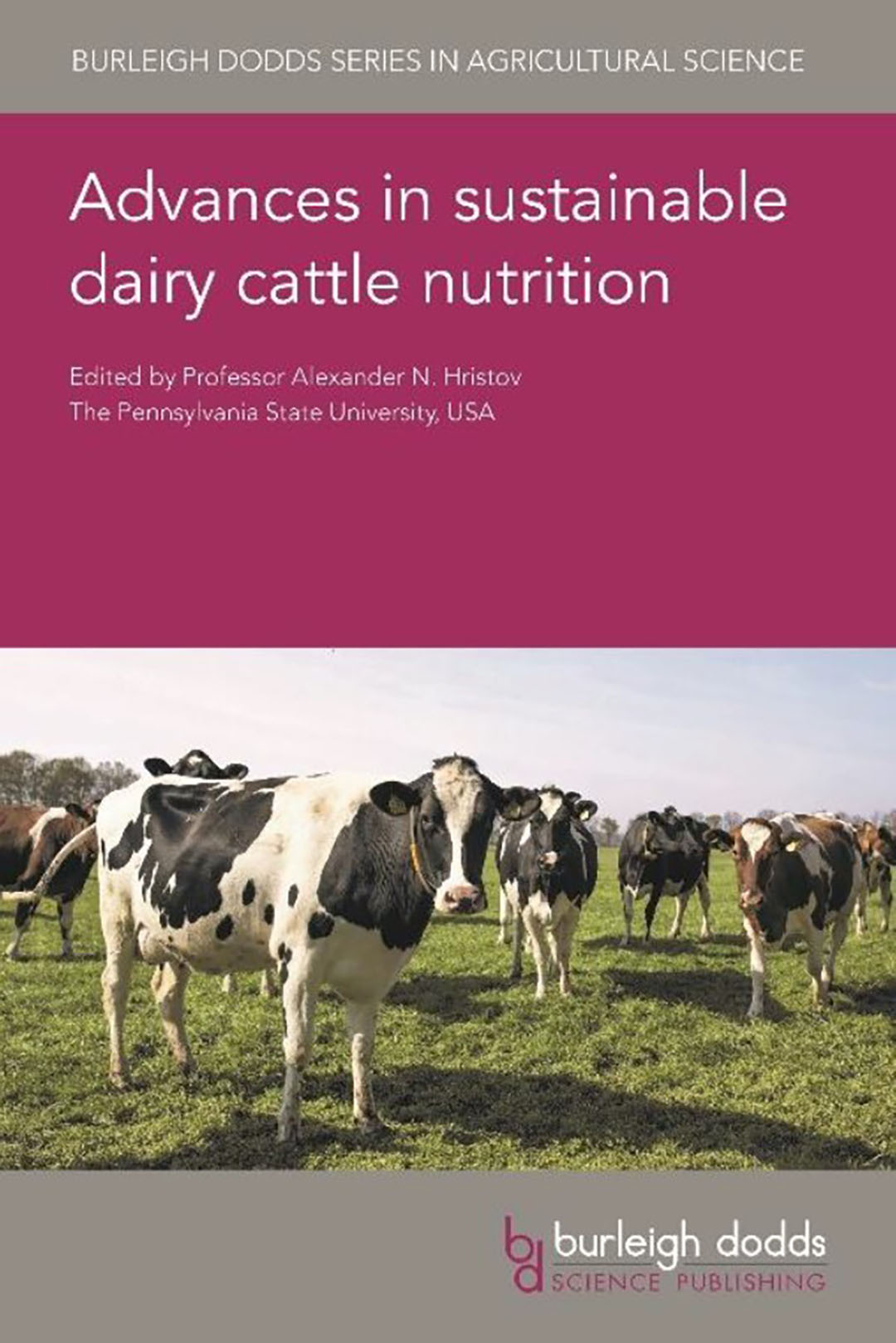 A new book published by Burleigh Dodds Science Publishing, 'Advances in Dairy Cattle Nutrition', reviews how key stakeholders across the dairy supply chain can optimise nutrition as a means of reducing the dairy sector's carbon footprint. The first few chapters offer an overview of the recent advances in understanding the role of nutritional requirements in optimising gut function and overall animal health, as well as its influence on milk yield and quality. The book then explores an array of different dietary supplements available to optimise dairy cattle nutrition, including plant extracts and various other supplements such as probiotics, exogenous enzymes and amino acids. It also assesses current alternative feed sources from agricultural co-products, focusing primarily on alternative fibre and protein sources.
Phodé launches new products & applications at FIGAN 2023
The FIGAN (International Livestock Production Exhibition) fair took place at the end if March in Zaragoza, Spain, where Phodé was present with Tech-Complex, its exclusive distributor in the country. In the dairy sector, a spotlight was placed on Oleobiotec Saliva Promoter, which is a mix of plant extracts that the company says enhances and its composition in natural buffering components, supporting rimen pH and helping to counteract pH drops.
Inch named as 2023 British Friesian Herd of the Year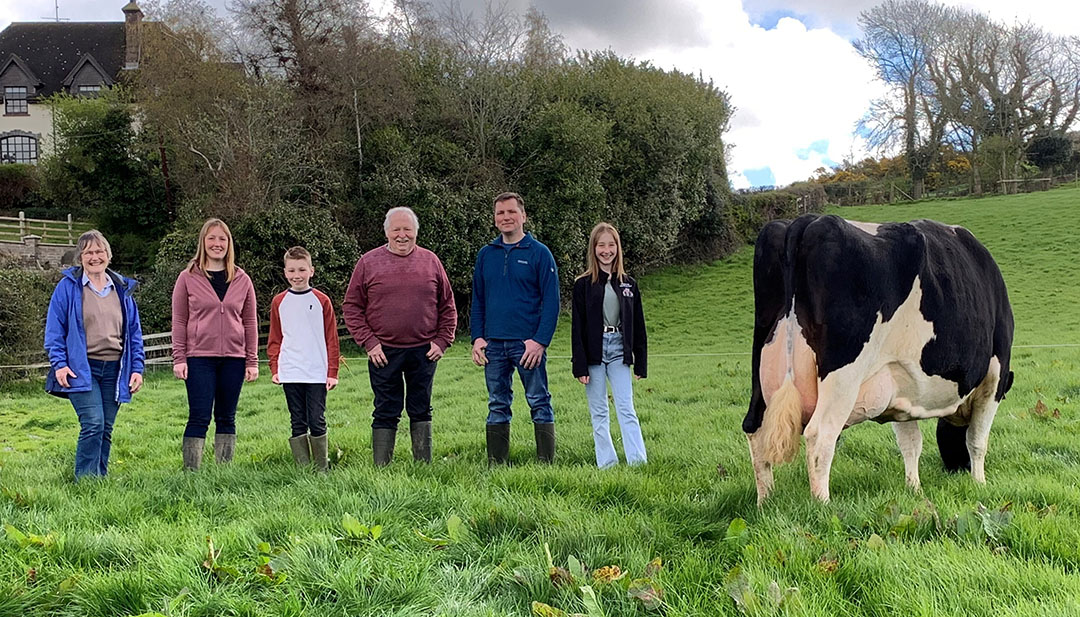 The highly-acclaimed British Friesian Herd of the Year Award has been won by the Northern Irish Inch herd. Now in its third year, the award recognises the UK's top-performing British Friesian herd based on a combination of classification and production. The Inch herd is based at Downpatrick in Co. Down, Northern Ireland and is owned and cared for by a partnership of the Cleland and Morrison families. James and Sarah Cleland manage the milking herd at the home farm while Jim and Jeannie Morrison care for the young bulls and heifers at their base 5 miles away. Milking production began at Inch in 1949 when Tom and Marion Morrison bought Dairy Shorthorns, before introducing 3 British Friesian heifers 3 years later. Although these heifers averaged £200/head, when land prices were £100/acre, they proved to be an exceptional investment and have bred over 3,000 animals registered to the Inch prefix. The Morrisons were one of the first families to embrace Holstein genetics in the 1970s and under the management of Tom's sons, Jim and Frank, numerous quality cattle were produced, including Inch Star Nina EX who was the first Irish National Holstein Show Champion. After almost 50 years of breeding Holsteins, the Morrisons revisited the British Friesian bloodlines with the aim of producing greater strength and longevity from a medium-size and easily managed cow.
UFAC-UK appoints David Turnbull as national sales manager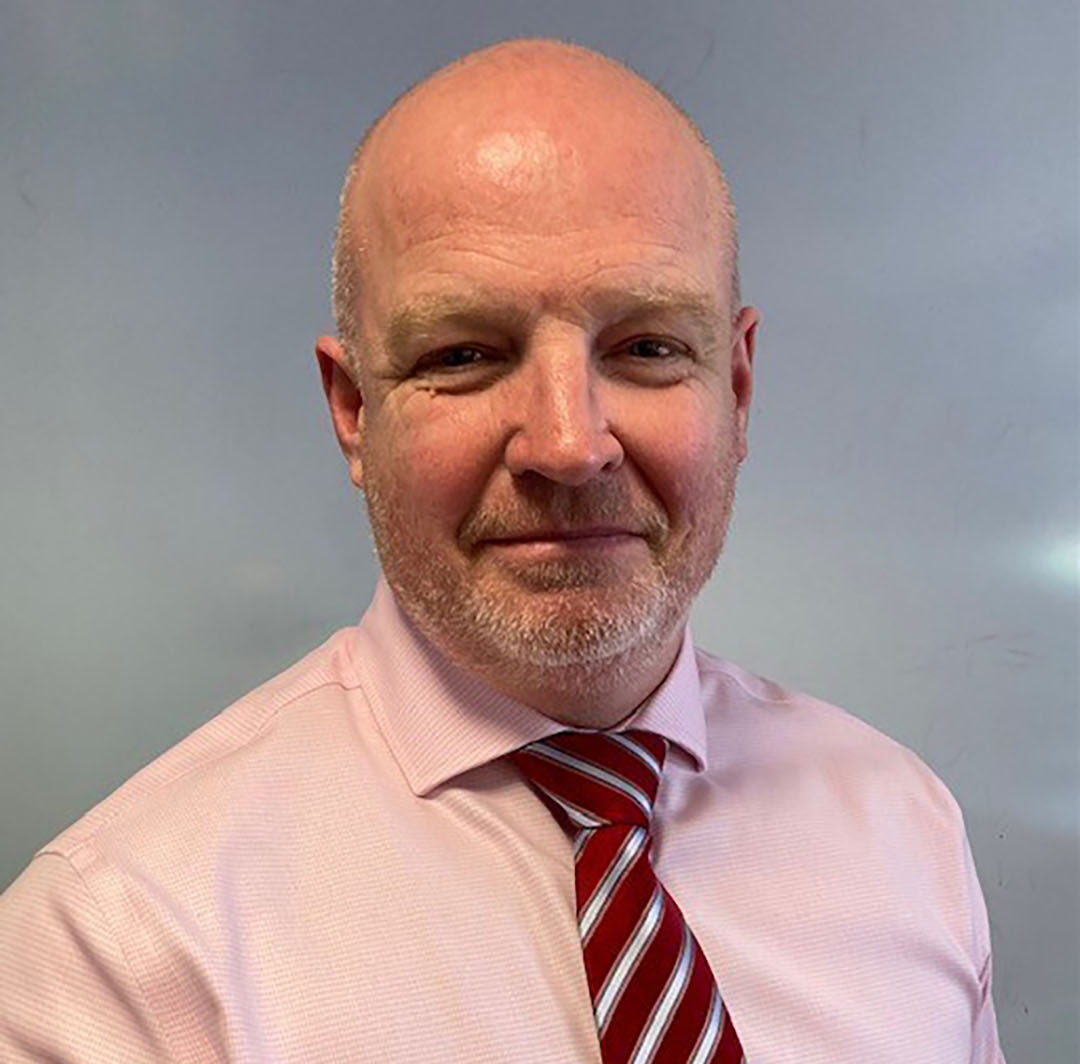 UK nutritional supplement manufacturer and supplier to the UK animal industry, UFAC-UK has appointed David Turnbull as its new UK and Ireland sales manager, as it enters the next stage of development plans that have been transforming the business over the past 3 years. Returning to UFAC-UK having spent four years as northern sales manager between 2012 and 2016, Turnbull will officially take up the new role from the start of July 2023. He will be succeeding Nigel Bateson, who is retiring after a respected career within the animal feeds and genetics sector.