VikingGenetics accelerates investment in breeding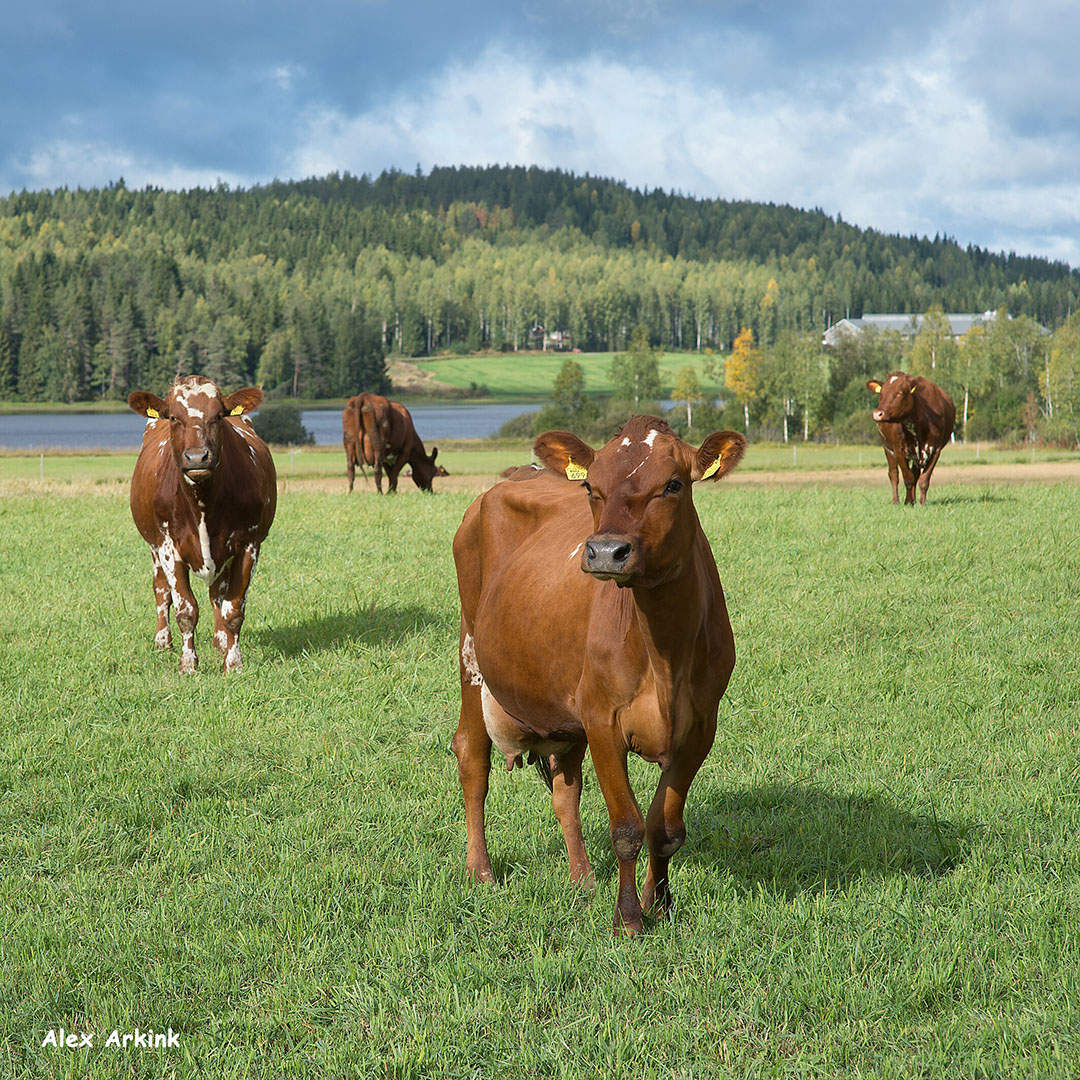 VikingGenetics is accelerating investment in the Nordic Saved Feed Index. The goal is to have feed intake data for 30,000 cows by 2025 for its 3 major dairy breeds – Holstein, Jersey, and Red Dairy Cattle. This will result in more than 1,300,000+ daily intake records by 2025. VikingGenetics are the only company in the world to have a Saved Feed Index on the Jerseys and the Red Dairy breed. This decision aims to give farmers more opportunities to access highly reliable feed-efficiency data, which can help them make better-informed decisions that increase their herds' feed efficiency, cut costs, and reduce emissions.
Evonik invests €25m in methionine production plant upgrade
Evonik has invested €25 million in developing and expanding its methylmercapto-propionaldehyde (MMP) production plant in Wesseling, Germany, in its latest move to strengthen its global methionine production network. MMP is integral in the production of MetAMINO (DL-methionine) in animal feed, which the company says improves the performance of livestock farming.
smaXtec TruDrinking wins Royal Dairy Innovation Award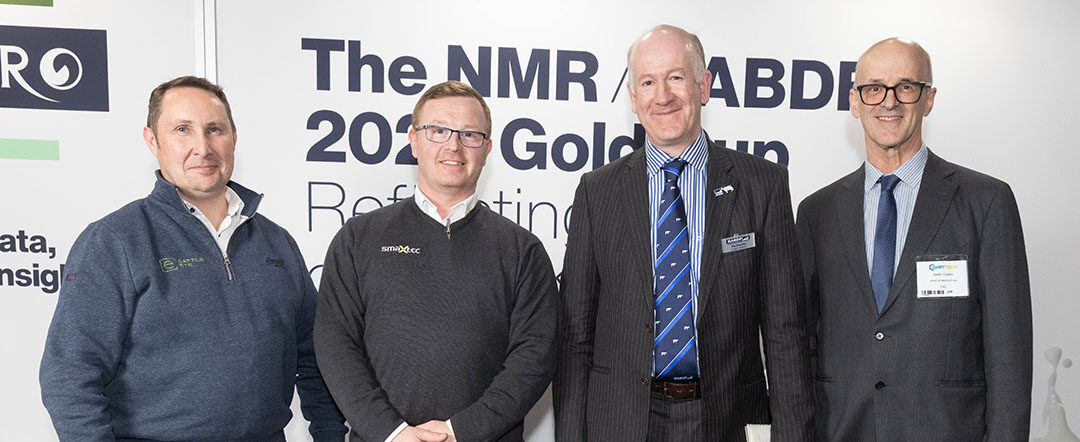 The smaXtec health monitoring system has been recognised for its latest product development, TruDrinking, in this year's prestigious Royal Dairy Innovation Awards. TruDrinking, launched in November 2022, measures the water consumption of cows and can immediately detect irregularities in water provision or cow health. The bolus also records inner body temperature, rumination and activity, giving dairy farmers the ability to identify any possible health issues in the cows long before visible signs may appear.
Farmers invited to rainwater harvesting discussion in the UK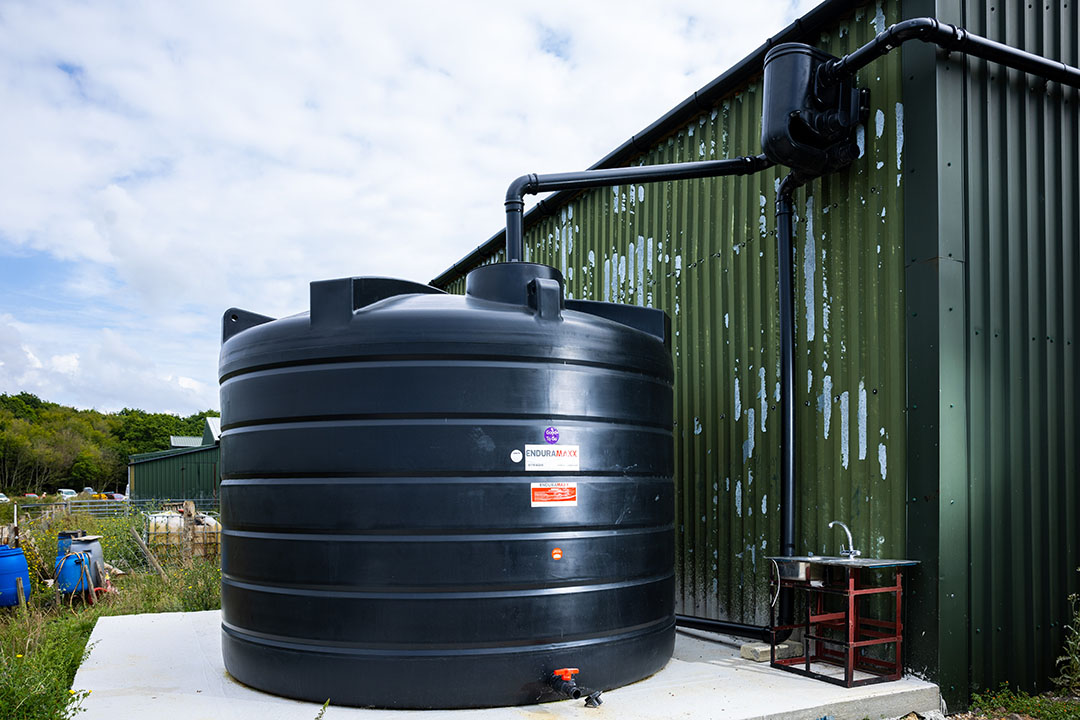 Farmers and landowners are invited to a free event in Kent to learn more about rainwater harvesting and associated funding opportunities on Friday 3 March, at Marden Cricket and Hockey Club in Tonbridge. The workshop, led by South East Water, will provide practical information and guidance to farmers seeking sustainable funding opportunities. The speakers will highlight the range of support and advice their organisations offer and explain why they are so keen to work in partnership with local farmers. For further information, or to book online, please click here.
Arla Foods Kruså switches to Lyras UV technology
Arla Foods Kruså has replaced its microfiltration system with a UV pasteurisation system from Lyras, a Danish company specialising in sustainable pasteurisation technology, to minimise the environmental impact of its salad cheese production. Waste and energy consumption has been reduced, while cleaning and operational processes have also become simpler and cheaper. As a result, Lyras' UV technology, known as Raslysation, will be Arla Food Kruså's chosen method of brine treatment for the company's production of salad cheese.
Nettex highlights trace element supplementation programmes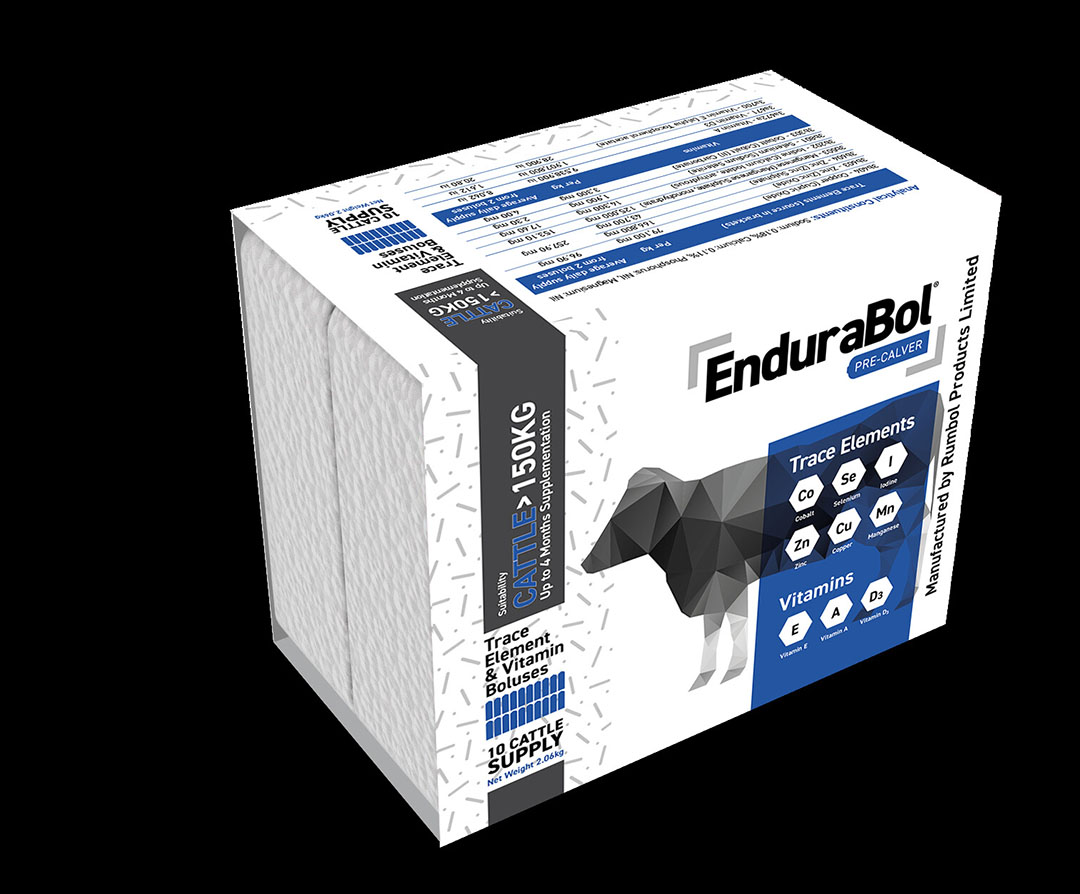 With the addition of EnduraBol Pre-Calver and EnduraBol High Iodine to Nettex's EnduraBol Cattle bolus range, dairy farmers have new options for their trace element supplementation programmes. EnduraBol Pre-Calver consists of 2 boluses that provide a sustained release of 6 trace elements and 3 vitamins for up to 120 days. Nutrients include high levels of copper, zinc, iodine, cobalt, selenium, manganese and vitamins A, D3 and E. For cattle on primarily forage diets, especially those consuming brassicas and legumes, EnduraBol High Iodine consists of 2 boluses and contains high levels of copper, zinc, cobalt, selenium, manganese and vitamins A, D3 and E, and has an average daily supply of 17.60mg of iodine to overcome likely deficiencies.
Animine presented its portable tool to evaluate forage mineral composition
Animine scientific team participated in the Sustainable forage for net-zero in livestock production meeting in London where it presented its latest research outcomes on the calibration of the new AniGun tool based on the X-Ray Fluorescence technique. Animine set the goal of providing analysis of minerals in forages with a portable device – the AniGun – usable on the field. This portable tool, it says, represents a promising device for quantifying the mineral content of forages and will provide fast and accurate results.
Amcor revels findings from hard cheese packaging research
Amcor has revealed new research into how consumer attitudes and expectations have changed towards hard cheese packaging across Europe. The research surveyed 3,176 hard cheese shoppers across the UK, France, Germany, Italy, the Netherlands and Sweden to understand how packaging influences purchasing decisions and what their preferences are for hard cheese packaging. Key findings include that transparent packaging is at the forefront of consumer decision-making, that resealable packaging plays a role in customer loyalty, and that consumers are on board for a more sustainable packaging journey.
Evonik launches first plant-based feed additive
Evonik aims to help keep dairy cows, sows and laying hens healthy with the introduction of a new plant-based product, PhytriCare IM, to its probiotics-based gut health solutions portfolio. The feed additive consists of selected plant extracts with a high flavonoid content. Flavonoids are known for their anti-inflammatory effects. The product is available immediately throughout the EU. Approvals in other countries have been initiated.
MSD Animal Health UK introduces Cepralock

MSD Animal Health UK has announced that, Cepralock, its teat sealant that helps prevent new intramammary infections throughout the dry period, has undergone a make-over with a focus on application and use. It says that it allows quick and steady application due to a shorter plunger distance and reduced air space within the tube. Its packaging also includes biodegradable disinfectant wipes for teat preparation.
James Hay promoted to Timac Agro UK country manager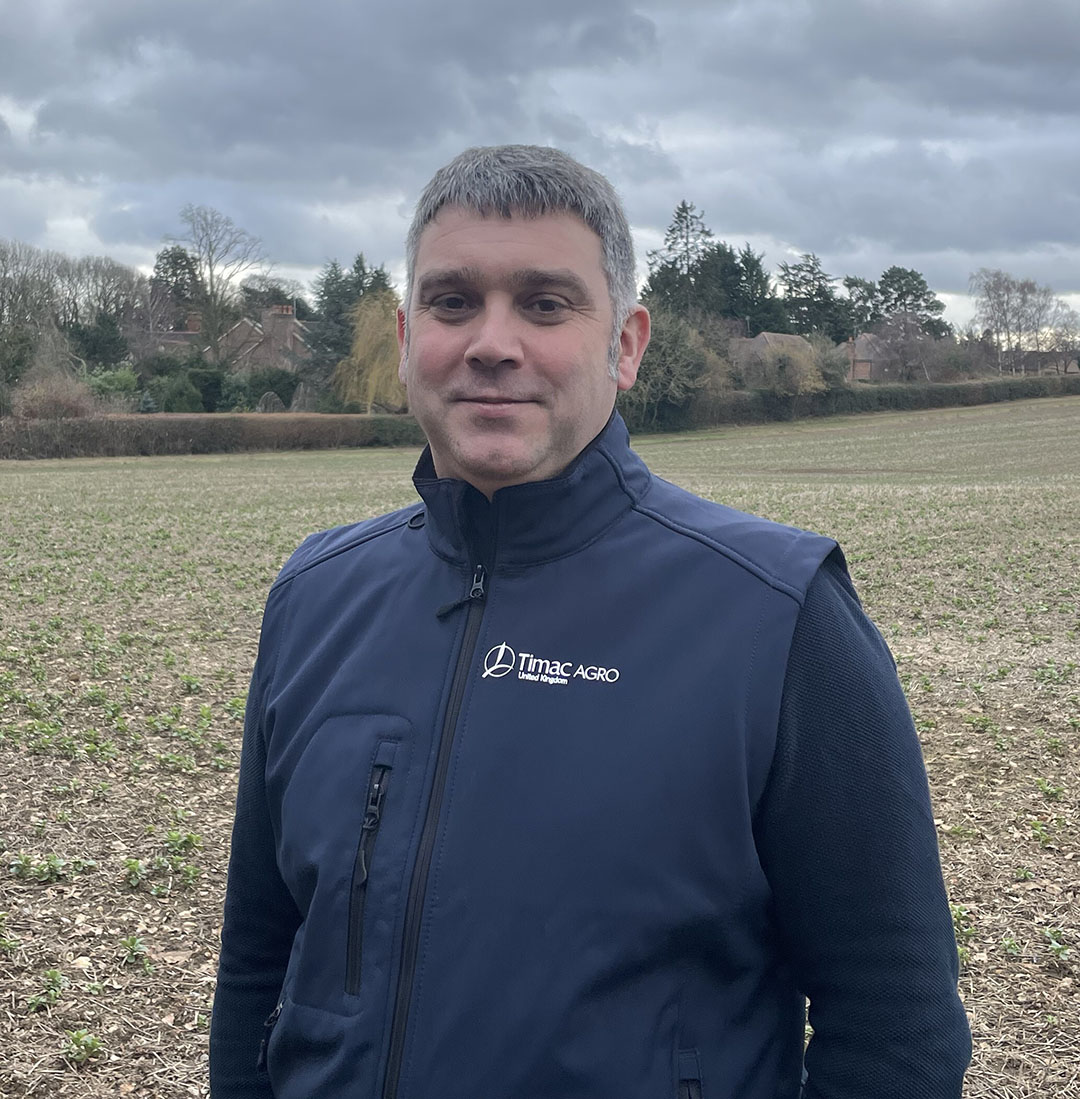 Timac Agro UK has promoted James Hay into the new role of country manager, having worked as deputy general manager since 2021. As part of his new role, he hopes to increase the company's overall brand awareness in the UK. "To ensure we deliver on our aspirations, we're putting soil health expertise at the heart of our offer […] We're heavily focused on delivering sustainable solutions that fit conventional, regenerative and organic systems," he says, adding that a lot of the regenerative techniques that are now popular have been at the heart of Timac's recommendations for over 60 years.
Arm & Hammer welcomes new manager for Mexico, Latin America and South America
Dr Guilherme Minozzo has joined the Arm & Hammer team as business development manager for Mexico, Latin America and South America. Minozzo received his veterinarian degree, a degree in strategic field marketing, as well as a degree in business management. The company's Americas' sales director says that this appointment will help the team to bring new solutions across the dairy, swine and poultry sectors.