New book on precision livestock farming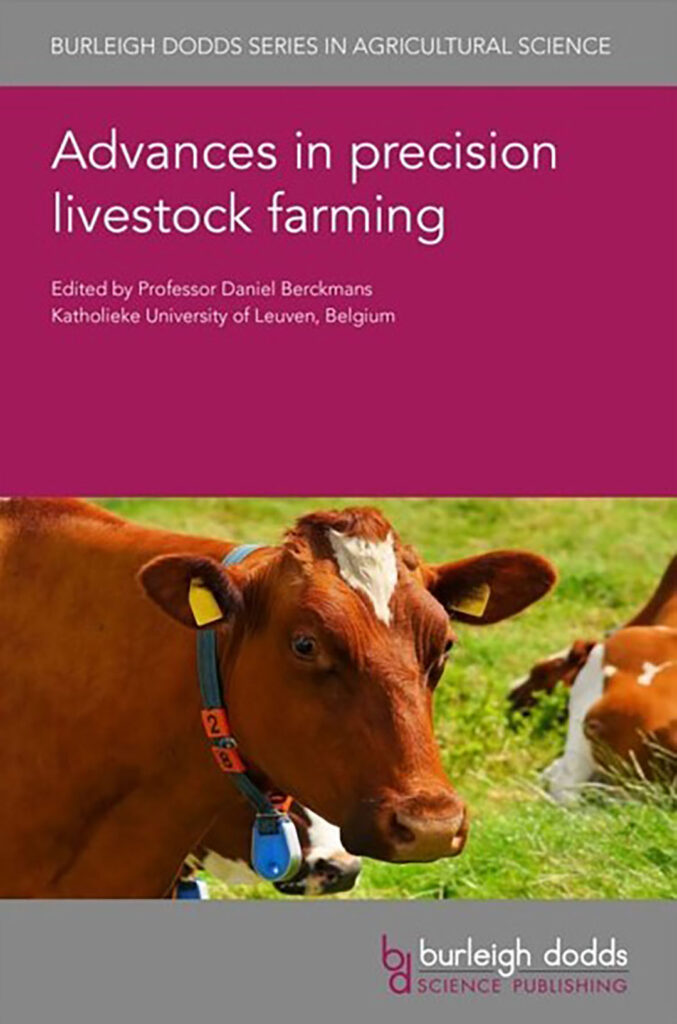 Utilising technology as a means of monitoring, managing and improving livestock health, welfare and behaviour is the latest emerging area of research and one that is explored in a new book, Advances in precision livestock farming. This publication considers the recent developments in precision livestock technologies – spanning from wearable sensors to the use of thermal imaging techniques – and provides farmers, producers and advisers with the means necessary to optimise livestock production.
IDF World Dairy Summit 2022 is coming soon
The IDF World Dairy Summit will take place from 12 to 15 September in New Delhi, India. This annual meeting will bring together approximately 1,500 participants from all over the world for a series of scientific and technical conferences and social events.
Lactalign launched for balance at the milking cluster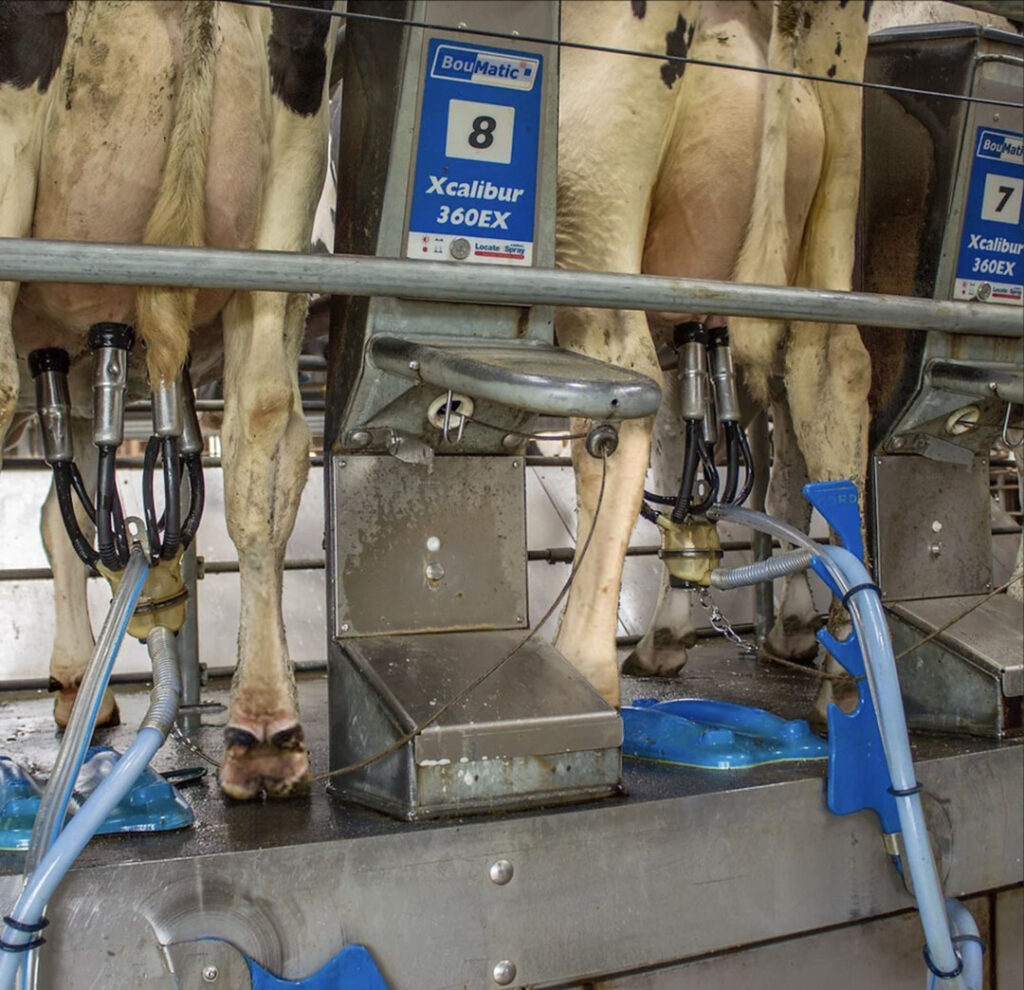 Lactalign is a new and relatively simple retrofit device designed to counter thebimpact of uneven weight and vacuum distribution of a milking cluster. Operating in conjunction with automatic cluster removal and gently supporting the cluster, it eliminates any bias between front and rear quarters, something which may go undetected but which can be the underlying cause of many of the increased mastitis incidences in front quarters. The durable, high-density polyurethane (HDPE) supports also help avoid liner slip and kick-offs and the consequential time and labour involved in re-attachment.
Expo Seminars Answer Essential Dairy Industry Questions
The World Dairy Expo returns to Madison, Wisconsin for the 55th event from 2 to 7 October. The schedule is available in person at WDE or online through ExpoTV at www.worlddairyexpo.com.
October 4: 'Milking Quickly, Gently, and Completely: Can We Consistently Achieve All Three?' presented by Paul D. Virkler from Cornell University College of Veterinary Medicine.
October 5: 'Carbon Credits: What Do They Mean and How Do They Affect Dairy?' presented by Jamie Vander Molen Boehl from Newtrient.
6 October: 'Could Activists Carry Away Your Dairy?' presented by Abby Kornegay from Animal Agriculture Alliance.
7 October: 'The Future of Our Dairy Markets – What Reforms Are Needed?' by panelists Dana Coale (USDA-AMS-Dairy Program), Roger Cryan (American Farm Bureau Federation), Andrew Novakovic (Charles H. Dyson School of Applied Economics and Management), Jim Sleper (Sleper Consulting).
Biogénesis Bagó joins FVC for FMD vaccine site in South Korea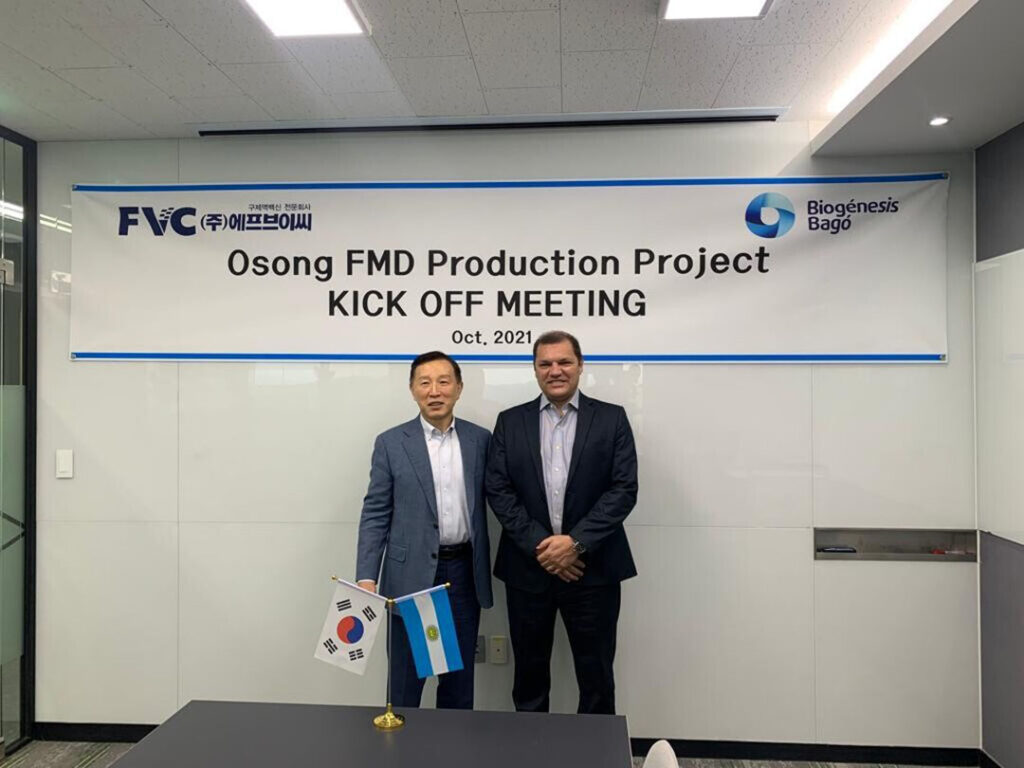 Biogénesis Bagó, an international biotechnology company focused on animal health, is partnering with the South Korean company, FVC, for the construction of a vaccine site that will produce up to 100 million doses of FMD vaccine per year.
The new manufacturing site will be in the Korean town of Osong, some 110 km from the capital Seoul, and is currently under construction, expected to be completed by 2023.
MEA cautions against chlorine-based products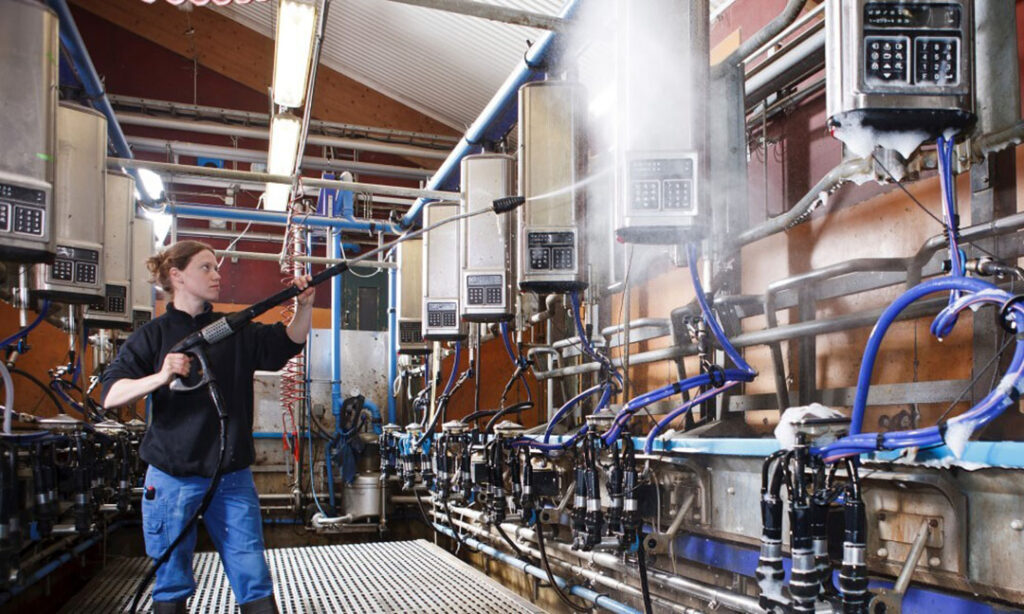 According to the Milking Equipment Association (MEA), cleaning and disinfection of milking equipment should avoid or replace the use of chlorine in the final rinses to reduce the risk of chlorate residues in milk products. MEA chair, John Baines: "EU Legislation has set a new maximum residue limit (MRL) for chlorates in milk products to ensure that levels do not exceed 0.1mg/kg. Chlorates are breakdown products from chlorine-based chemicals used in milking equipment cleaning and disinfection. The risk of chlorate residues is highest in heavily processed products, especially milk powders and infant formula. The European Food Safety Authority has advised that exposure to chlorates for long periods of time can lead to iodine deficiencies in infants. Red Tractor standards state that milking equipment should be left free of chemical residues by implementing a final rinse with potable (drinking quality) water. When water is used directly from mains supply, it may not be necessary to use any disinfectant in final rinses. It is a requirement to add disinfectant to private supply water or where there are doubts about water quality. In this case, sodium hypochlorite has been the traditional disinfectant added to final rinses."
Kynetec acquires Spark in Brazil
Kynetec has acquired Spark in Brazil. Spark provides data and insights for the on-farm use of crop protection, seed, crop nutrition and biological products. The combination of Kynetec with Spark creates significant coverage of the crop production market – 29 crops across more than 200 million hectares (including pasture) in Brazil.
FeedTechnoVision 2022 highlights feed production strategies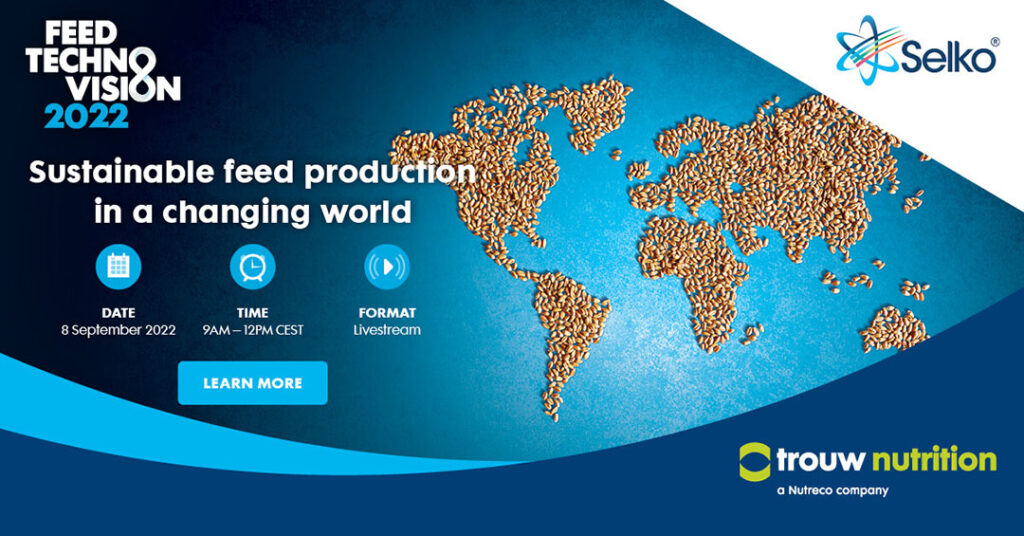 A panel of 5 global experts on feed processing and quality will reflect on sustainable production strategies for managing feed safety, quality and energy consumption during FeedTechnovision 2022, presented by Selko (Trouw Nutrition). The programme will be livestreamed on Thursday, 8 September from 09h00 to 12h00 (CEST). The agenda includes a look at how feed producers can secure their position on raw material quality and availability as key drivers of input costs, how adaptions to process technology can help producers manage local raw material quality, and strategies to reduce feed processing energy costs. The programme will also address how to manage the special challenges that high-temperature climate zones pose for feed production.
Incentives for zero-emission equipment through California's CORE project
The California Air Resources Board (CARB) has opened the second round of its Clean Off-Road Equipment Voucher Incentive Project (CORE), providing point-of-sale discounts on off-road zero-emission equipment. The project is administered by Calstart and has US$125 million in funding available. Originally only for freight, in 2022, CORE is expanding to include funding for the commercial harbor craft and agriculture and construction sectors. Included in the equipment categories are tractors and various other agricultural equipment.
The SIEUSOIL research project comes to completion
The SIEUSOIL research project is coming to an end after a 3-year journey having managed to lay down the cornerstone for the Global Soil Information System (GloSIS) in close cooperation with the Food and Agriculture Organization (FAO). The SIEUSOIL/GloSIS ontology is available upon request under an open licence and it includes 11 modules for 340 soil properties. Moreover, SIEUSOIL closely collaborates with the Joint Research Centre (JRC) on evaluating the accuracy of soil related datasets of self evidence of data providers and a paper on Land Use Policy relative to these findings is soon to be published.
The National Farm Management Conference
The National Farm Management Conference returns in November, entitled 'Agriculture's defining decade: Balancing food and environmental security' and aims to address the 'thornier' issues which come with efficiently producing food while safeguarding the environment.
National Farmers Union president, Minette Batters, will give the opening address. Other keynote speakers include Professor Tim Lang from the Centre for Food Policy, chair of the Climate Change Committee, Lord Deben, and Sophie Throup, head of agriculture, fisheries and sustainable sourcing at Morrisons.