Zinpro launches Zinpro IsoFerm "breakthrough innovation"
Zinpro has launched Zinpro IsoFerm, which it says is an essential nutrient that fuels rumen function by directly feeding the fibre-digesting microbes, adding that by enhancing fibre digestibility, cows can thrive with fewer inputs, improving milk production and operational efficiency often with less dry matter intake. Zinpro IsoFerm is currently available throughout the US and will be expanding to select countries in 2023.
Rob Sheffer, Zinpro president and CEO: "Zinpro IsoFerm is a breakthrough. We are empowering dairy nutritionists to elevate how they formulate diets, unlocking new levels of feed efficiency and operational sustainability."
BouMatic and Nedap partner to offer wireless milk monitoring
A new, wireless, free-flow milk monitoring is now integrated into BouMatic parlour systems following a partnership with Nedap's MagStream technology, which aims to make cows more comfortable, thereby bringing other benefits to dairy farmers and their cows. MagStream is a wireless milk monitoring system that is gentle, does not disrupt milk flow, improves udder health, and results in fewer free fatty acids, thereby promoting better milk quality.
The wireless system is easy to install and doesn't require the removal of the older systems already in place. As part of the partnership, BouMatic will handle product availability, installation, training and tech support for the MagStream milk monitoring systems with customers.
DSM releases OVN Optimum Vitamin Nutrition guidelines for more sustainable farming
Royal DSM has updated its OVN Optimum Vitamin Nutrition guidelines to deliver sustainable farming practices. According to the company, OVN is produced with a low environmental footprint and improves animal health and welfare by providing animals with high-quality vitamins in the optimal amount.
Syngenta shares promising research on Enogen corn for dairy cows
Syngenta Seeds has unveiled new research quantifying the benefits of using Enogen corn for livestock feed in dairy operations. In addition to being a practical and scalable way for dairy producers to reduce certain environmental impacts, Syngenta says that when comparing Enogen corn to traditional feed products, a US dairy farm operation could potentially yield financial savings of US$132-208 per milking cow.
Enogen corn contains an efficient alpha amylase enzyme that converts starch to usable sugars quickly, delivering more available energy to dairy cows while being easily digestible. When fed to dairy cattle as silage, Enogen corn can increase feed efficiency for dairy farmers by about 5%, reports the company.
Victam Asia, Health & Nutrition Asia and GRAPAS Asia successfully hosted in Thailand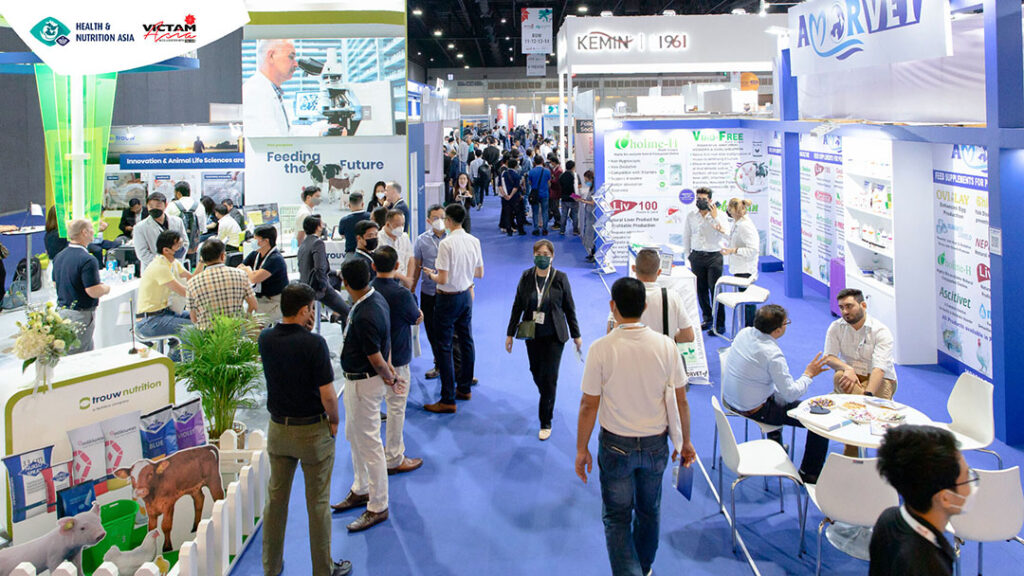 VICTAM Corporation and VIV worldwide welcomed exhibitors and visitors from 7-9 September 2022 at the IMPACT Bangkok, Thailand, for the events Victam Asia, Health & Nutrition Asia and GRAPAS Asia. The 3 co-located trade fairs focused on animal feed, animal health and nutrition, and the grain and rice processing industries. In total there were 6,121 visitors from 64 countries. 90.4% of the visitors were from Asia and 9.6% of the visitors were international visitors (EMEA, Americas, Oceania).
TB Advisory Service confirmed a success by farmers
A free service offering farmers biosecurity advice to prevent the spread of TB has been rated "excellent and useful" by the majority of farmers who accessed it, says Sarah Tomlinson, technical director at the TB Advisory Service, which offers the service to livestock farmers in England. She recently shared a report reflecting the service's success between 2017 and 2021, saying the report shows 2,280 farms were visited and 2,400 farmers were given over-the-phone advice from TBAS over the 4-year period with "90% rating the service as excellent and 92% saying the recommendations given to them were very useful".
The report found the 5 most common recommendations given to farmers at the end of a visit were to install wildlife cameras, to use the ibTB website prior to purchasing animals to ascertain the time of a farm's last TB breakdown, to add barriers to the bottom of gates and doors, to use electric fencing to protect routes of entry, and to feed animals in badger-proof troughs.
Animine announces exclusive distributor Grupo Isa in Mexico
French supplier of precision minerals, Animine, has partnered with Mexican company Grupo ISA to ensure the distribution of its solutions in the country. The terms of the agreement are attributing the exclusivity of the supply to Grupo ISA. Established 42 years, Grupo ISA is headquartered in Obregon with several warehouses nationwide. Its main business divisions are genetics, biosecurity, animal health and nutrition.
Cogent Breeding the exclusive LIC genetics distributor in Great Britain
Cogent Breeding has been appointed as the exclusive distributor for LIC genetics in England, Wales and Scotland. This new arrangement, effective from 31 October 2022, will enable Cogent to extend its reach across Great Britain with LIC premium genetics and herd improvement services, including pasture-based consultancy. Combined with Cogent's existing portfolio of genetics and services, this will provide significant additional benefit to grass-based customers, says the company.
Diversey acquires Australian hygiene manufacturer Tasman Chemicals
Diversey, a manufacturer of agricultural hygiene products, has announced a new brand for its agricultural hygiene division following the recent acquisition of Tasman Chemicals, an Australian manufacturer of hygiene and cleaning solutions. Diversey's dairy hygiene division will now be known as Diversey Agriculture, bringing all overseas agricultural operations together under one brand, following previous variations across countries, including Deosan, as it has been known in the UK and across Europe.
Meanwhile, the completion of the acquisition of Tasman Chemicals strengthens Diversey's operational presence in Australia and New Zealand, enabling the business to expand its reach into the agricultural sector in this region.
Reducing emissions, climate protection and sustainability a focus at EuroTier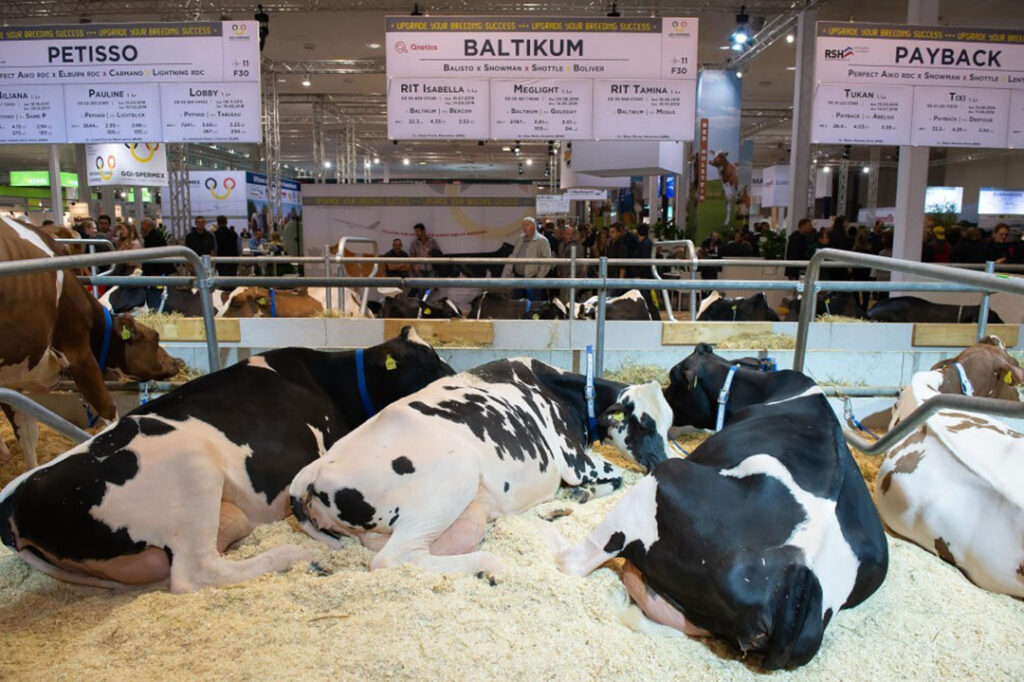 EuroTier 2022 exhibitors are aiming to reduce greenhouse gases through increases in efficiency, innovative animal housing concepts, adapted feeding methods and extensive commitment to animal welfare. EnergyDecentral, which will take place in parallel on 15-18 November at the trade fair grounds in Hanover, will be showing how regenerative energies are paving the way to a climate-neutral future. Meanwhile, solutions for reducing methane will be presented at the DLG 'Milk & Cattle' Forum in hall 12 where experts will share their opinions on current issues in milk production and cattle farming and will also be touching on aspects of climate protection.
Furthermore, special feed additives that inhibit the enzymes responsible for methane synthesis in the intestine will also be showcased. Algae will also be in the spotlight, which is another topic on which applied research is focusing at an international level. Reduced-nitrogen feeding methods and low-emission fertilisation will also be on the agenda in the DLG Spotlight 'Feed for Future' in hall 21, a key lever for reducing nitrous oxide emissions.
Timo Zipf appointed new Agritechnica project manager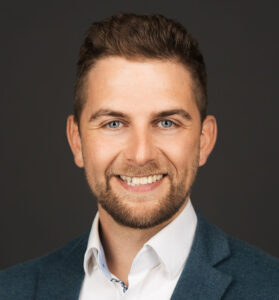 The DLG (German Agricultural Society) has appointed Timo Zipf as project manager of DLG's Agritechnica trade fair for agricultural machinery. He assumes his duties on 1 December 2022.
An agricultural economist majoring in agricultural machinery and crop production, Zipf served in management roles in sales and marketing in the agricultural machinery industry after earning his Master's degree from the University of Applied Sciences Südwestfalen, FH Soest, Germany.