Cogent launches world's first fertile gender-sorted semen
Cogent was the first breeding company to offer sexed semen commercially and this year's UK Dairy Day event saw the launch of the company's next generation of gender-sorted semen, Ultraplus, alongside parent company STGenetics. Ultraplus delivers a further improvement in conception rates of 3%, comparable with the previous product SexedULTRA 4M, making it the highest fertility gender-sorted semen available. The genetics supplier has achieved a lift in conception rates of 14%, when comparing this new product to the original XY sexed semen.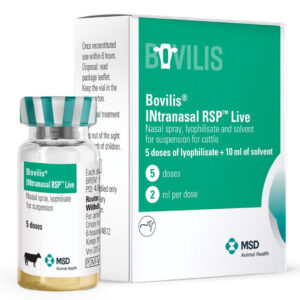 First Bovine Respiratory Disease vaccine licensed for newborn calves
MSD Animal Health has announced that its Bovilis INtranasal RSP live vaccine is now licensed for use in calves from the day of birth onwards for active immunisation against Bovine Respiratory Disease caused by Bovine Respiratory Syncytial Virus and Parainfluenza Virus 3 (Pi3). According to the company, no other UK-licensed BRD vaccine can be administered earlier in life.
DSM completes acquisition of Prodap
Royal DSM has announced the completion of its acquisition of Prodap, an animal nutrition and technology company in Brazil that combines technology offerings, consulting services, and customised nutritional solutions aimed at driving efficiency and sustainability in animal farming.
Milking System Technician Accreditation courses announced
The Milking Equipment Association (MEA) has announced the start dates and supporting colleges that will deliver its new Milking System Technician Accreditation (MSTA) courses, which have been updated and rebranded to reflect developments in dairying, especially the increase in robotic and automatic milking systems. Category 2 courses for new technicians looking to improve their skills and knowledge will be delivered by Hartpury College starting on 12 October. Category 3 courses for experienced technicians seeking to establish themselves as supervisors and leaders will be offered by Reaseheath College beginning on 22 November. Both courses will offer a mixture of online and in-college delivery.
7th IDF Symposium on Science and Technology of Fermented Milk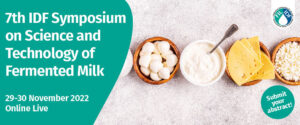 Intended to attract academia and research, companies and regulators, the 7th IDF Symposium on Science and Technology of Fermented Milk will be held virtually from 29-30 November to present the latest research and product innovations in the fermentation of milk. This event will run in English with simultaneous translation into Spanish.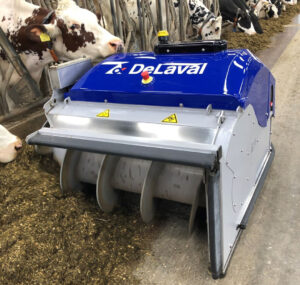 DeLaval presents facelift for the DeLaval OptiDuo
DeLaval presented its new robotic feed pusher, OptiDuo, in 2018. The company has now given the equipment a facelift. DeLaval OptiDuo makes sure cows always have access to refreshed feed, so cows return more often to the feed fence. Its technology allows remixing feed before moving it onto the feeding table. With its twin-spiralled rotating auger and adaptive drive function, all kinds of feed are repositioned onto the feeding table. More than 1,500 OptiDuos are now in use in Europe since its launch 4 years ago.
Invitation for abstracts to the 11th International Ruminant Reproduction Symposium
At the upcoming International Ruminant Reproduction Symposium, which will be held in Galway, Ireland, from 28 May to 1 June 2023, international scientists will present talks on reproductive biology and technology in a variety of ruminant species, including cattle, sheep, goats, buffaloes and camelids. Sessions will cover the entire reproductive axis from follicle development and ovulation to oocyte maturation and fertilisation, corpus luteum development and maternal recognition of pregnancy, early embryo development, implantation, placentation, and foetal development, as well as state-of-the-art techniques applied to reproduction in ruminants. Abstract submission deadline is 18 December.
Environmental Defense Fund releases report on climate mitigation for US agriculture and forestry
The US has committed to cut national emissions in half by 2030. It can't achieve that goal without agriculture, which currently emits more than 10% of the country's annual emissions. Ambitious Climate Mitigation Pathways for U.S. Agriculture and Forestry: Vision for 2030, a new report from Environmental Defense Fund with economic analysis from ICF, provides a roadmap for how farms, ranches and forests can get the US 17% of the way toward its 2030 goal. The report sets the first science-based targets for reduced emissions from US agriculture and increased carbon storage from US forestry, and identifies the most impactful, lowest-cost pathways to achieve those targets. By 2030, US farms and ranches can cut agricultural emissions by 23%, and US forests can boost carbon storage by 43%.
Growket launches new stainless steel double boot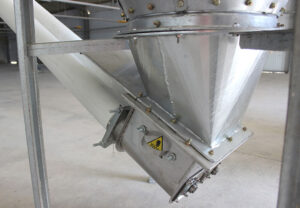 Growket has developed a 125mm diameter stainless steel boot with double outlet that allows auger feed delivery system to reach a production of 8,000 kg/h. An adaptation to the silo has also been developed with discharge slope of 0º and 30º. The increased size of the transition of the new adaptation improves feed flow reducing feed bridging. The double outlet completes delivery feed system of 125mm that includes 2 control units with outlet 78mm and 156mm and intermediate and initial hopper.
TechMix showcases cattle products at World Buiatrics Congress
TechMix participated as an exhibitor during the 31st World Buiatrics Congress in Madrid, Spain, where almost 3,000 delegates attended from over 74 countries. TechMix representatives connected with a broad array of bovine veterinarians, showcasing products that support dairy cow and calf wellbeing and performance. At the event, the company launched Calf Perk, a patented, fast-acting stimulant that provides a needed and immediate energy boost for challenged newborns, increasing body temperature and respiration rates. TechMix will be launching Calf Perk into various European markets in the coming months.
Farmer meetings to discuss benefits of dairy herd monitoring
RABI selected as Charity of the Year finalist
RABI's support for the farming community has received national recognition in the Charity Times and Third Sector Awards for 2022. Included in the 4 awards categories for which the charity is shortlisted, is the highly sought-after 'Charity of the Year 2022' award. RABI chief executive, Alicia Chivers: "As we continue to develop really ambitious initiatives to provide even better support for farming people, these nominations are a recognition of the talent, dedication and commitment of everyone at the charity."
Yorkshire herd wins Holstein UK premier herd award
The Aireburn herd from Skipton, North Yorkshire, is the winner of the 2022 Holstein UK National Premier Herd Award, presented on 14 September at UK Dairy Day. The award recognises the most outstanding Holstein herd in the country with the winner of each individual Club's herd competition competing against neighbouring clubs to become one of the 7 regional winners and finalists in the National Premier Herd Competition. The Aireburn herd was established in 1968. There have been a number of on-farm sales over the years and unfortunately in 2001, most of the herd was lost to FMD, however, 40 young heifers were retained which form the foundations of today's herd.
Kynetec announces 2 new appointments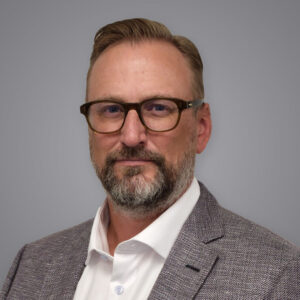 Kynetec, involved in agricultural and animal health data analytics and insights, has appointed Colin Siren as the company's chief operating officer for animal health. Colin has more than 20 years of experience providing data, insights, and marketing support to the companion animal market. He joined Kynetec in 2016, where he was most recently senior vice president for Kynetec's animal health subscription services business in North America.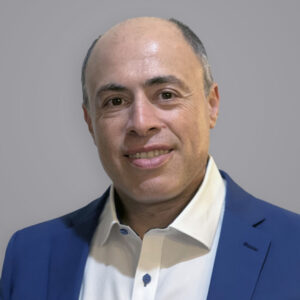 Furthermore, the company has announced the appointment of Vadim Dolt as the company's Chief Technology Officer. With 25 years of experience delivering business transformation and innovation, Vadim joins Kynetec from an international consulting agency where he was the senior vice president of technology, delivering digital transformation initiatives for Fortune 100 and Fortune 500 clients. At Kynetec, Vadim will be responsible for leading the global technology team, and defining and executing a technology plan to deliver unique data solutions and insightful analytics across agriculture and animal health.
Anpario Appoints Ellie Burroughs as Product Technical Manager for Ruminants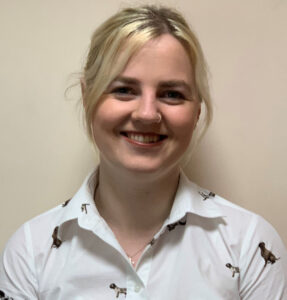 Anpario has appointed Ellie Burroughs as product technical manager for ruminants. Burroughs graduated from the University of Lincoln with a BSc in Bioveterinary Science before undertaking her Master's degree in Ruminant Nutrition at Harper Adams University. Since graduating in 2017, Ellie has worked both in the UK and internationally with Scotmin Nutrition as a Commercial Nutritionist.