Future of dairy hopeful but bumps along the way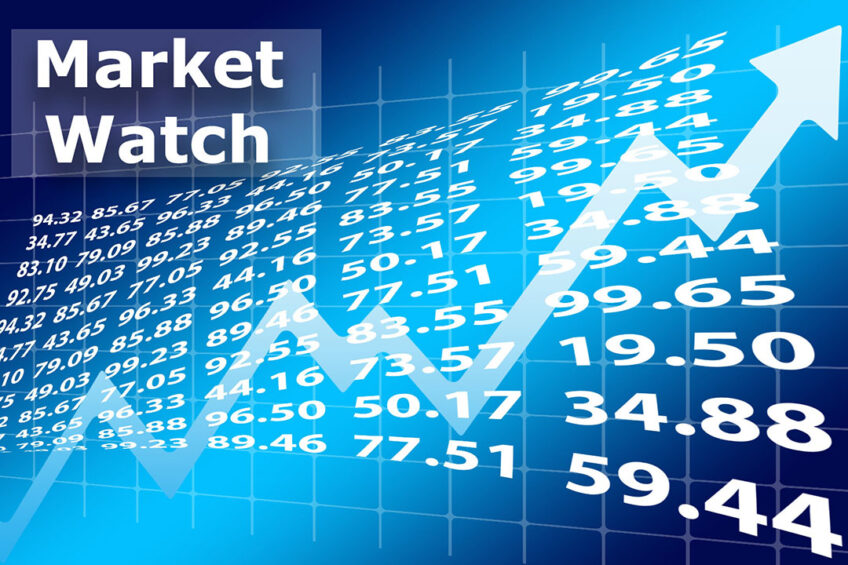 China has been driving the recent demand for dairy in Australia and New Zealand. But it is important to unpack our expectations on China, senior Dairy Analyst Michael Harvey of Rabobank says.
Dairy prices eased in the global auction on 16 March. The global dairy trade price index fell 3.8%. The price of whole milk powder dropped 6.2% to an average of US $4083 a tonne. The average prices jumped 15%, 2 weeks earlier, and the price of whole milk powder rose 21%. The GDT price index has risen considerably since November last year, gaining 36%.
Producing milk in China is actually quite expensive, driven by expensive feed costs. Soybean and corn prices are extremely elevated.
Familiar patterns
Milk prices in New Zealand and Australia have also been on the rise in 2021. "The future has been clearer and more hopeful than it has been for months," says senior dairy analyst Emma Higgins of Rabobank in a recent podcast. "We are expecting a return to more familiar consumer patterns. But it won't be without bumps along the way."
According to Higgins the year in dairy has started with a big bang in New Zealand and Australia. The lift in commodity prices has been largely driven by the situation in China, she points out. "Producing milk in China is actually quite expensive, driven by expensive feed costs. Soybean and corn prices are extremely elevated."
GLOBAL MARKET PRICES
Overview of prices for: raw milk, dry whey, skimmed milk powder, cheese and butter. Stay up-to-date…
Expectations from China
Dairy Analyst Ben Lain of Rabobank explains that China's import demand is elevated but is expected to slow down in the second half of the year. "High domestic milk prices are driving interest in expanding domestic milk production, which could reduce import needs in the future."
"It is important to unpack our expectations of China," analyst Michael Harvey says. "We think there are going to be elevated stocks in China this first half of 2021. There was a 7.5% growth in milk production in 2020 and the production will be up 6% this year in China. But we're not being alarmist here and saying that they're overstocked."
One of the reasons for the elevated stocks are the shipping woes. They are causing headaches for exporters around the world trying to move commodities internationally. Strong demand for consumer goods coming out of China is driving robust demand for containers at Chinese ports.
Rabobank expects demand will stay in the driver's seat in 2021. Throughout the pandemic, global milk supply has been much less impacted than demand. Disruptions arose as consumers made significant shifts in their consumption patterns, which spilled through supply chains. "Most of those shifts were abrupt and severe as we entered the crisis but coming out should be much more gradual."
[([002_600_IMG_MarketspricesNL.jpg])]
Outlook for milk in 2021
Rabobank forecasts a 1.1% increase in milk production across the Big-7 dairy-producing regions in 2021. This is a decrease compared to the 1.6% year on year increase in 2020 and represents a modest tightening of supply, which should help support markets, as demand settles into a post-vaccine balance.
Fonterra Australia has increased its 2020-21 farmgate milk price by 13 cents, taking its average farmgate milk price to US $4.98 per kg milk solids. The payment will be backdated to 1 July 2020 and paid with March proceeds on 15 April 2021.
Fonterra Australia managing director René Dedoncker says that changes to market conditions since Fonterra's last price review in January have enabled it to lift the milk price. "While currency remains high, it has stabilised and we've seen a sharp lift in commodities, particularly milk powders, which is helping to offset the currency."
Beth Ford, CEO of the US Land O'Lakes Dairy Cooperative recently said in an interview that the rally in grain prices will lower the margins for American dairy farmers by increasing feed costs. Dairy farmers in the could see a bumpy first half of 2021, with rising costs and bigger output. "If you aren't growing all of your own corn or animal feed, you're going to start to see margin compression at the farm level," she pointed out.
A positive development is that most economies will grow in 2021 compared to 2020. Rabobank is forecasting a 4.5% year on year increase in global GDP for 2021, compared to a -3.8% contraction in 2020. The impact of widespread vaccination should be felt by mid-year, which will be positive for economic activity.