The completion of the latest round was announced by the Dairy Council Northern Ireland, which funded the programmes together with the European Union.
Implemented in 2 tranches over the last 6 years, the programmes received investment in marketing support to the value of £2.6 million, driving sales in Saudi Arabia, the UAE, China, Taiwan, Indonesia, South Korea, Malaysia, Thailand and Japan.
There are over 316,000 dairy cows in Northern Ireland on around 2,700 dairy farms producing over 2.5 billion litres of milk per year.
In February 2023, the Northern Ireland average farmgate price of milk, including retrospective bonuses, was 40.38 pence per litre, 3.35 pence per litre higher than February 2022.
Dr Mike Johnston, chief executive of Dairy Council Northern Ireland, which was the only organisation in the UK agri-food sector to secure EU funding for export support, said while the programme is concluding, its legacy will provide for future opportunities for the industry.
Johnston: "We had confidence in these export programmes from the outset, as structured with both outward and inward missions, they ensured potential customers got to see first-hand the professionalism and efficiency of Northern Ireland's dairy industry and the high EU standards to which the dairy sector here operates as they walked the entire Northern Ireland dairy supply chain.
"However, even our own projections were exceeded with the programme demonstrating a return of investment of 21.3:1; bringing remarkable value and establishing long-term relationships upon which trading channels between Northern Ireland and international markets can continue to thrive," he said.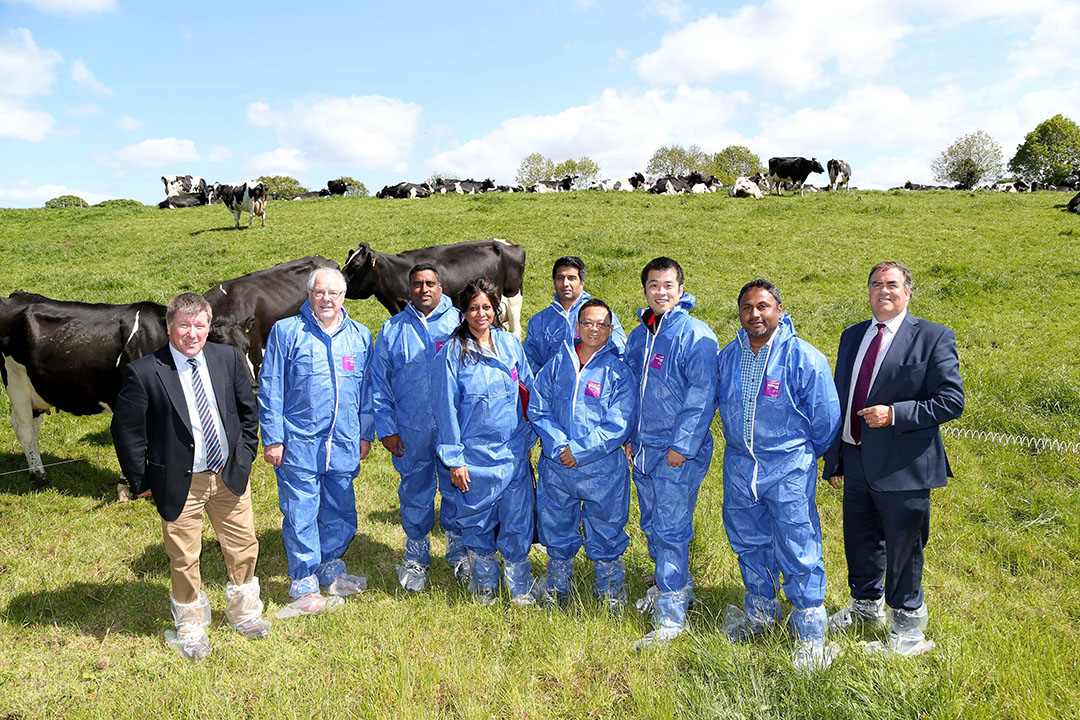 Johnston emphasised that the support and assistance offered by agencies and organisations across the sector made success possible even in the face of restrictions visited upon the programmes by Covid-19 in the final years.
He added: "While the programmes did not stop entirely during the Covid era, restrictions did mean a delay with the postponement of both outward and inward missions.
"Throughout we have received invaluable support and assistance from our colleagues at the Department of Agriculture, Environment and Rural Affairs, the Food Standards Agency, the College of Agriculture Food & Rural Enterprise, and The Institute for Global Food Security at Queen's University Belfast.
"We are grateful to them and to everyone along the supply chain who helped us in highlighting its integrity and robustness, giving new overseas customers the confidence and trust to source their dairy products from Northern Ireland, thereby supporting our core aim of generating sales and, ultimately, contributing to the wider economy."