The Russian union of dairy producers, Soyuzmoloko, estimated that Russian cheese production quadrupled since the food embargo reaching 47 billion roubles (US$600 million).
Speaking during a DairyTech expo, Artem Belov, general director of Soyuzmoloko, said that the Russian consumption of cheese was substantially low compared to developed countries, even if cheese-like products are taken into account.
The overall consumption of cheese and cheese-like products in Russia stands at 6.8 kg, of which 5.5 is cheese, Belov said, adding that in the EU, the average consumption of cheese is estimated at 18.4 kg per capita, while in France it reaches 30 kg per capita, so the country has some room for growth.
In Russia, the term 'cheese-like products' refers to cheese manufactured with partial or full substitution of milk fat with cheaper alternatives. As explained by Belov, this segment started perking up in 2014 in light of the lowering Russian population's purchasing power. At some point, cheese-like products accounted for 30% of demand on the domestic cheese market.
However, their popularity slumped after the government introduced new labelling regulations and demanded that cheese-like products not be placed on the same shelves as cheese in order to not confuse customers.
Poverty and demographics
However, some experts are confident that there is no further room for growth in cheese production in Russia due to a mix of factors. The Russian analytical firm Dairy Intelligence Agency (DIA), for example, pointed out the demographic issues. In 2021, Russia saw a record population decline since the end of the Soviet Union. Pushed down by the record number of coronavirus fatalities, the Russian natural population, excluding the effect of migration, declined by more than 1 million people, the Russian state statistical service Rosstat estimated.
Mikhail Mishenko, general director of DIA, warned even if some growth in demand for cheese was seen in Russia in 2021, it was undermined by the historic population fall.
During a conference organised by WWS Russia, Mishenko also stressed that several Russian cheese companies already had a production surplus before the Covid-19 pandemic. Mishenko cited an example of Altay Krai in Siberia, where some dairy companies were in trouble. Russia's largest milk producer, EcoNiva, is building a large cheese plant in Novosibirsk. Once it's finished, most Altay cheese companies are likely to be pushed out of business since they would have simply no place to sell their products, Mishenko assumed.
However, when it comes to cheese consumption, poverty is believed to be the biggest issue. An estimated 17.8 million Russians, or 12.1% of the population, live below the official poverty line of 11,329 rubles (US$154) a month in 2021, Rosstat estimated. As many as 60% of Russians spend half of their salary on food, research conducted by the Analytical Center of the Synergy University showed. Nearly 96% of Russians note the rise in food prices, the research showed.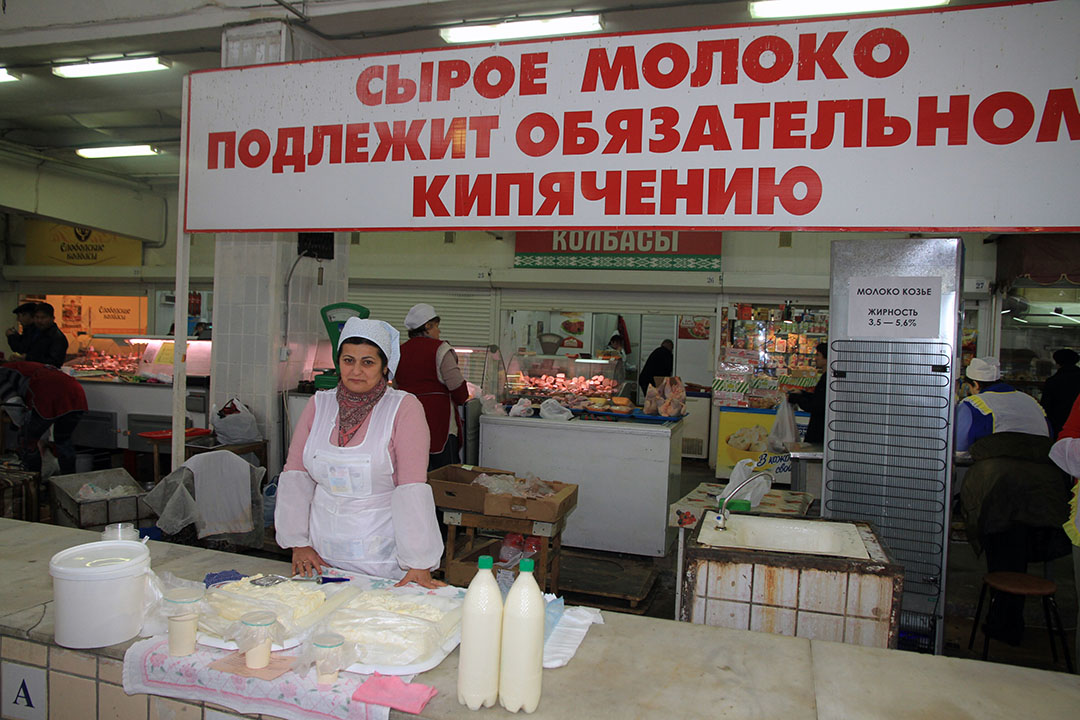 European cheese popular
There is a general belief that despite strong growth in cheese production over the past few years, Russia failed to replace European cheese, which was extremely popular in the country before sanctions.
Oleg Sirota, chairman of the Russian union of cheese producers, speaking with the local press, confirmed that, indeed, Russian parmesan doesn't taste like Italian. Sirota added that Russia lacks high-quality milk from cows feeding primarily on hay, but the biggest problem is the lack of technologies which require a lot of time and money.
"To effectively produce parmesan, you need substantial investments. For example, storage, like Italian, costs around 500 million roubles (US$5 million). These are huge investments most [companies] are not ready to allocate," Sirota said.
Another part of the problem is associated with a strong uncertainty, as nobody knows for how long the sanctions against European food would last.
"You need large investments, while producers are not confident what's going to happen with the market if the sanctions are lifted," Sirota said. "In that case, for those who invested half a billion roubles in storage and a billon in a farm will see his investments in vain," Sirota said, adding that this is the key problem that stops the development of the elite cheese segment in Russia.
On the other hand, Sirota said in other segments, Russian cheese producers achieved exceptional results and expressed confidence that Russia can start producing high-quality parmesan in 5-7 years and even start actively exporting it.
The shock of war
Russia's invasion into Ukraine on 24 February, and international sanctions from Western powers that followed, is expected to significantly worsen the poverty problem and have some additional impact on the demographic problem.
Financial restrictions are likely to significantly cut cheese imports into Russia from Switzerland, Argentina, and Uruguay – the main suppliers of cheese on the Russian market from outside of the CIS region, if not stopping them completely.
Harsh economic conditions are likely to push investors to put numerous investment projects on halt, especially since prospects of developing export supplies seem unrealistic these days, according to local market participants. In general, the Russia-Ukraine war came as a shock for the Russian dairy industry, as nobody in the country expected it to really happen.
So far, most market participants in Russia have declined to speak publicly about the future and the fallout of the Russia-Ukraine war.