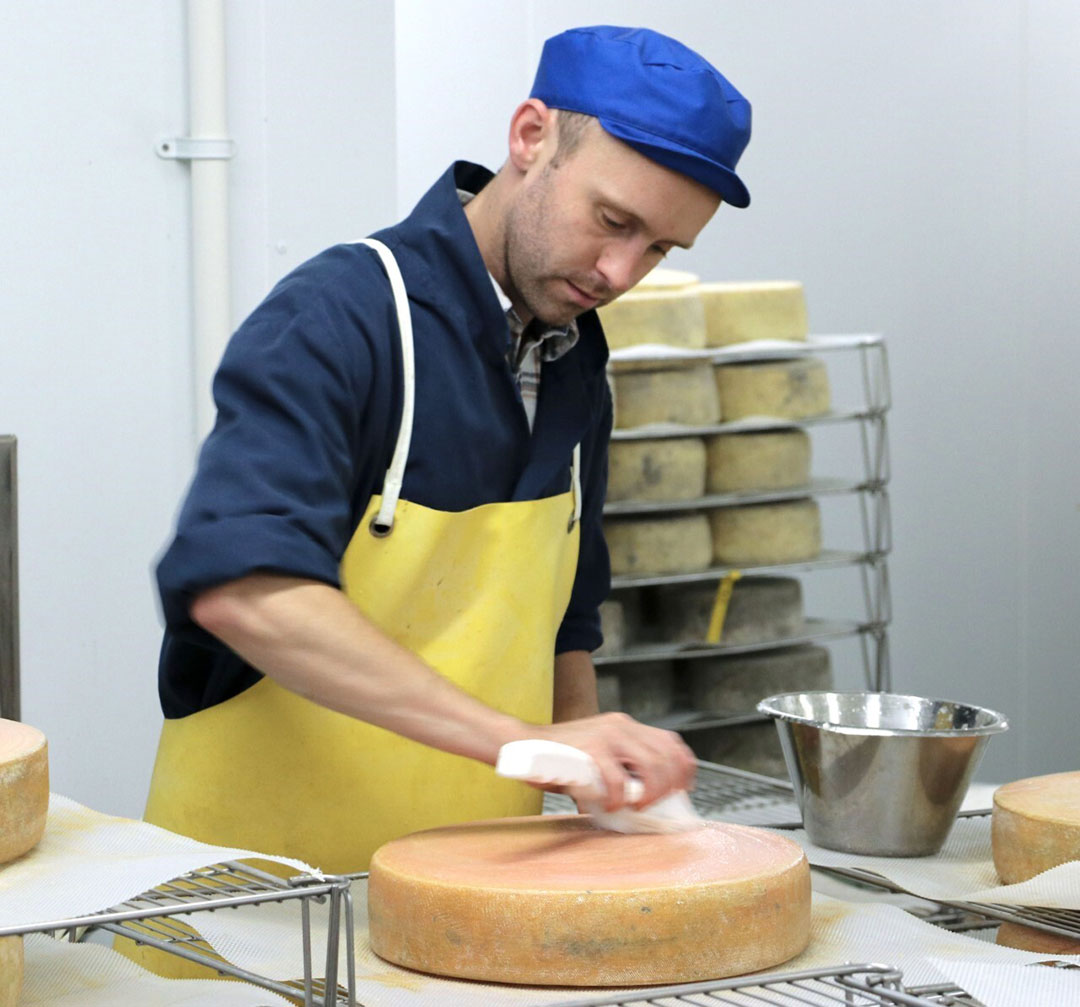 Crafted on an organic dairy farm, 800 feet up on top of the Gloucestershire Cotswolds, the Ashcombe cheese from King Stone Dairy took the top honours. Ashcombe is a large flat disc-shaped cheese, featuring a striking line of wood ash running through its centre. The cheese is washed in a special brine solution to develop a bright terracotta rind and then aged for 2–4 months.
Organic cheese
All cheeses made by King Stone Dairy are produced using organic milk from a single herd on Manor Farm, Chedworth. Cows are raised on a low-input organic system, following regenerative agricultural practices.
David Jowett, head cheesemaker at King Stone Dairy, said the cheese was created in lockdown in response to the extreme challenges faced by cheesemakers during the period. Faced with the need to utilise thousands of litres of milk, he decided to produce a larger, longer-aging cheese.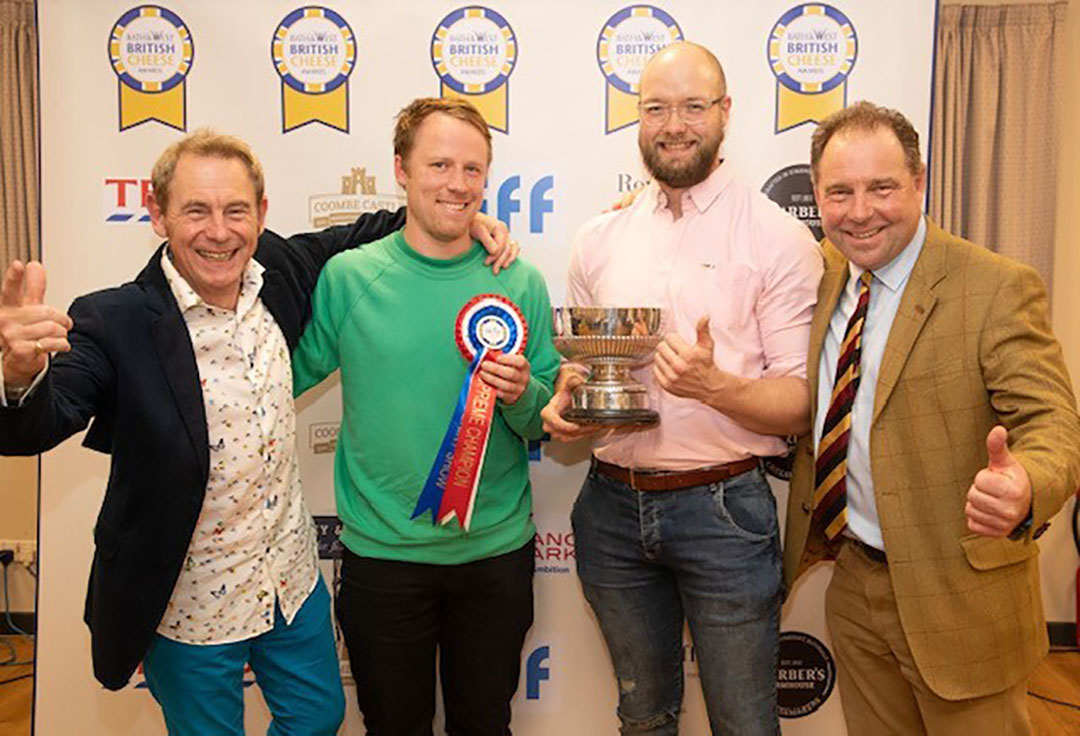 Julius Longman, chair of the British Cheese Awards, said it was great to be back after Covid-19 had caused so many issues for cheesemakers and led to postponements in the past 2 years: "Our Supreme Champion, Ashcombe, embodies this beautifully, as it was produced in direct response to the need to store a sudden glut of milk."
The reserve championship went to St.Jude by St.Jude Cheese in Suffolk.