Capturing on-farm fugitive gas from slurry lagoons can reduce energy bills and enhance the environment by reducing greenhouse gas and ammonia emissions.
Mark Clayton, chief technology officer at Qube Renewables, said the company's removable lagoon cover, which operates as an aerobic digester, was providing promising returns for dairy producers. The product floats on lagoons, open-top tanks and settling ponds to collect biogas – methane and carbon dioxide. It also prevents excessive rainwater from entering tanks and lagoons.
Clayton said a gas-mixing system is laid on the base of the lagoon to agitate the feedstock and enhance the natural processes of anaerobic digestion. Methane and CO2 are then captured and collected for on-site heat and power generation.
He said that around 59,000 cubic metres of biogas emissions per year are emitted from a typical 92,460 gallon/3,500 cubic metre 35×35m lagoon, based on being emptied once a year. Capturing gas from a lagoon could net farmers up to £35,000 (about US$ 40,000) a year, significantly reducing energy bills and providing a return on investment in around 3-4 years.
Although the UK government is providing grants for lagoon covers, Clayton said he didn't believe the government had looked seriously enough at this technology. Methane is more than 20 times as potent as carbon dioxide in trapping heat in the atmosphere, he pointed out.
Boosting slurry value
With fertiliser prices soaring and concerns over its supply, as well as questions over slurry ammonia emissions, farmers were urged to look at how bacteria and enzymes can help producers capitalise on their slurry's true value.
Liz Russell, founder and managing director of EnviroSystems, highlighted a recent study which showed that slurry inoculated with a blend of beneficial bacteria and enzymes had a significantly higher nutrient content, worth around 20% more than untreated slurry.
Independently analysed by NRM laboratories over 4 years from 250 farms, treated slurry had 27% more nitrogen, 45% more phosphorus and 16% more potassium when compared to untreated slurry.
"In August, producers needed 1,700 litres of milk to pay for one tonne of nitrogen fertiliser – that's 800 litres more than between January 2019 and June 2021. The inoculant can therefore make a big financial difference.
"The inoculant also makes slurry more homogenous and easier to spread, giving more uniform nutrient application. And the slurry needs less ongoing agitation – saving time, fuel and wear and tear of machinery – which of course helps reduce the carbon footprint," she added.
Based on Agriculture and Horticulture Development Board fertiliser figures, she said the farmers could, at the end of August, make £3.29 (US$ 3.72) more per cubic metre of slurry using the inoculant – particularly useful at a time when the cost of treating slurry is increasing.
Mark Robinson, who farms in Lancashire, said he had been using the inoculant for 20 years, having started as a trial farm, and that his most recent slurry analysis had found it at 7.5% dry matter which makes it easy to pump. He uses it to help grow more grass, wheat and maize. A 25 kg bag of ammonium nitrate fertiliser can be replaced by 12 cubic metres of treated slurry.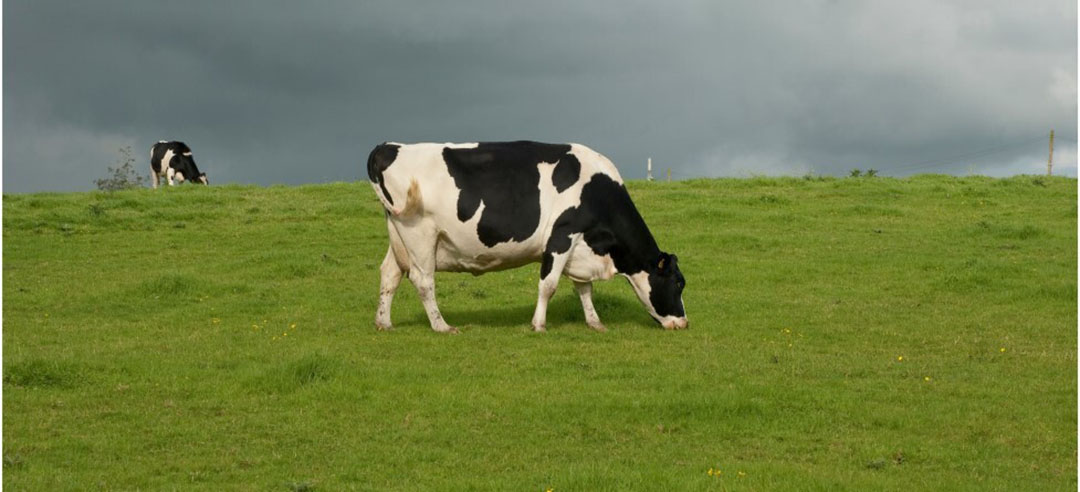 Dr Henry Russell, biochemist and director of EnviroSystems, highlighted the latest findings and challenges arising from an ongoing research project into slurry ammonia emissions, which is sponsored by Defra/Innovate UK sponsored and also involves Myerscough College.
The project's key aim is to deliver a cost-effective biological solution for dairy farmers' slurry ahead of ammonia reduction targets due to come into force in 2027.
"We aim to reduce ammonia emissions while simultaneously increasing the homogeneity and the nutrient value of slurry – a critical area of focus due to the soaring cost of bought-in fertilisers. This will be achieved using auto-dosing technology, and it will represent the next generation of… slurry inoculants."
Russell said it was important for farmers taking advantage of the grants for lagoon cover and better storage systems to make sure they have adequate mixing processes or they will face crusting problems: "Make sure you have the right mixing facilities and make sure the ammonia being released during spreading is right – a pH value of 5.5% is far better than one of 7 or 8."
Forage crop nutrition
Healthy soils are absolutely key to making the most of what you have, as they store over 10 billion tonnes of carbon, argued Lisa Hambly, head of grassland and forage agronomy at Mole Valley Farmers.
Characteristics of healthy soil are:
Good soil tilth
Sufficient depth
Balanced supply of nutrients
Small population of plant pathogens and insect pests
Good soil drainage
Large population of beneficial organisms
Low weed pressure
Free of chemicals and toxins that may harm the crop
Resilient to degradation
Resilient to weather conditions
Hambly said there were plenty of ways for farmers to improve their soil health: "Ensure all fields have an up-to-date soil test. As a minimum, this should include phosphate, potassium and pH and magnesium, which is a requirement under the government's Farming Rules for Water."
The results can be used to create a nutrient management plan so that nutrients can be targeted according to requirements and factors such as cropping and rainfall, reducing the need for fertiliser. Individual fields should be monitored so nutrients can be targeted to higher-yielding fields, which will respond better. Action can be taken to address poor field performance.