Connecterra secures €7.8m, biggest ever in series-B round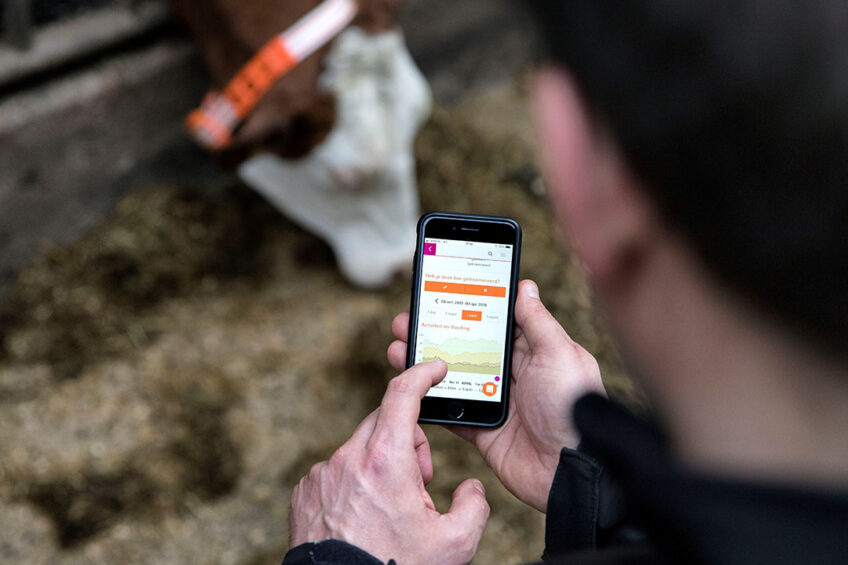 The Netherlands-based ag-tech start-up Connecterra, has secured 7.8 million euros in the biggest ever series B funding round for a Dutch dairytech.
The new investors are AgTech specialists ADM Capital (investor in AgTech unicorn Aero Farms), leading international food safety enterprise Kersia, headquartered in France and Dutch impact investor, Pymwymic. Existing investors Breed Reply and Sistema_VC are among others that also joined the round.
Biggest ever series B funding round
The 7.8 million euros raised is the biggest ever series B funding round completed by a Dutch AgTech company active in farm animal technology. This is also the largest ever series B investment secured by a European livestock tech company.
With this impressive amount raised, Connecterra has support from major AgTech and industry investors to accelerate the growth of its predictive AI platform, Ida. Ida has evolved from sensor tech to a full-stack technology and AI platform, combining proprietary sensor hardware, animal data, third-party enterprise data, and machine-learning algorithms.
There has been a rapid digital transformation in the global agricultural sector over the last few months because of COVID-19. Farmers and other key industry players are more acutely aware of the need for sustainable and efficient farming practices.
"Empowering farmers and the industry with a connected, AI driven platform is a necessity for the future of food production. The COVID-19 outbreak has brought into sharp focus the weaknesses in our food system that is disconnected and faces threats from climate change and a dwindling labor workforce. With the support of our top-class investors, customers and partners, we are well positioned to democratize access to our technology to millions of farmers across the globe," says Yasir Khokhar, CEO of Connecterra.
Connecterra has seen adoption of the Ida platform by industry giants such as Danone, Bayer and food safety expert Kersia. The technology is being used to create sustainable farming models that have eliminated the use of hormones, reduced antibiotic usage by up to 50%, and increased farm efficiency. The platform is also part of the Farming for Generations (F4G) consortium led by Danone, aimed at implementing regenerative agriculture practices.
Alastair Cooper, senior investment director at ADM Capital stated: "We are most excited to invest into Connecterra. The company is at the forefront of innovation within the dairy industry, powering innovation through its sensors and cutting-edge artificial intelligence."
The latest funding will equip Connecterra with the funding needed to grow its presence in dairy leading regions such as Europe, North America and New Zealand and further scale out and develop the AI models and technology behind Ida.
"Connecterra can significantly contribute to the transition of this traditional industry by reducing its negative footprint, supporting smallholder farmers in developing countries and accelerating regenerative practices. We look forward to supporting them in embedding this impact," said Rogier Pieterse, managing director, Pymwymic.