Covid-19: SPACE 2020 also cancelled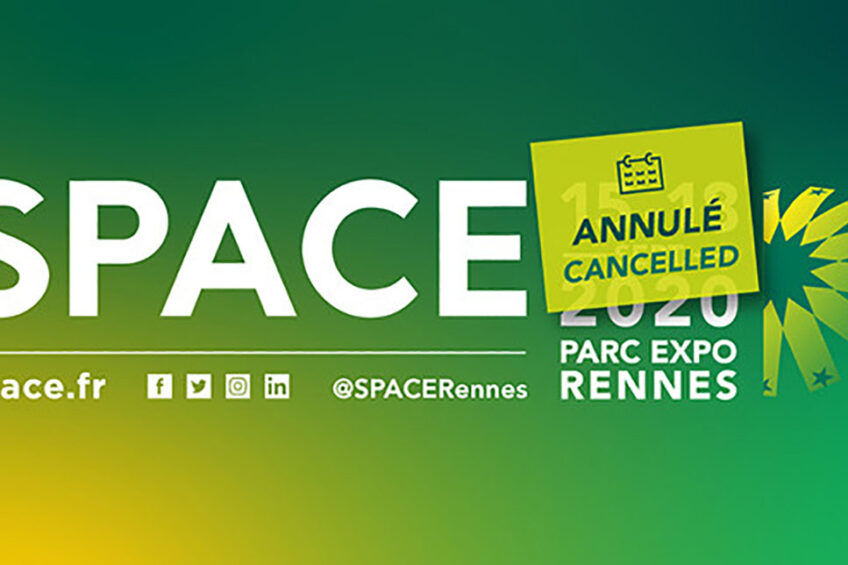 The number of international agricultural shows that are being cancelled due to Covid-19 continues to rise. France's annual animal husbandry show SPACE will also be taken off the calendar.
The SPACE show would be held in Rennes, France, from 15 to 18 September. In a press release, the organisers explained the reasons for cancelling the event and say they did not want to wait until mid-June to make a decision, as was announced at an earlier stage.
The organisers said, "Given the uncertain situation and the state of health emergency that has now been extended for several more months, we believed it was important to take this decision earlier than initially intended.
"The infection control measures will most likely still be required in September, and it would be nearly impossible to strictly comply with these measures at SPACE, due to the large numbers of people at the Expo. It would be extremely difficult to achieve physical distancing at the stands, in queues, conference areas, restaurants and receptions."
When held, SPACE brings together more than 1,400 exhibitors and more than 100,000 visitors. The next edition of SPACE is now scheduled for 14-17 September 2021, also in Rennes, France.