Dairy Global to host seminar on Smart Dairy Farming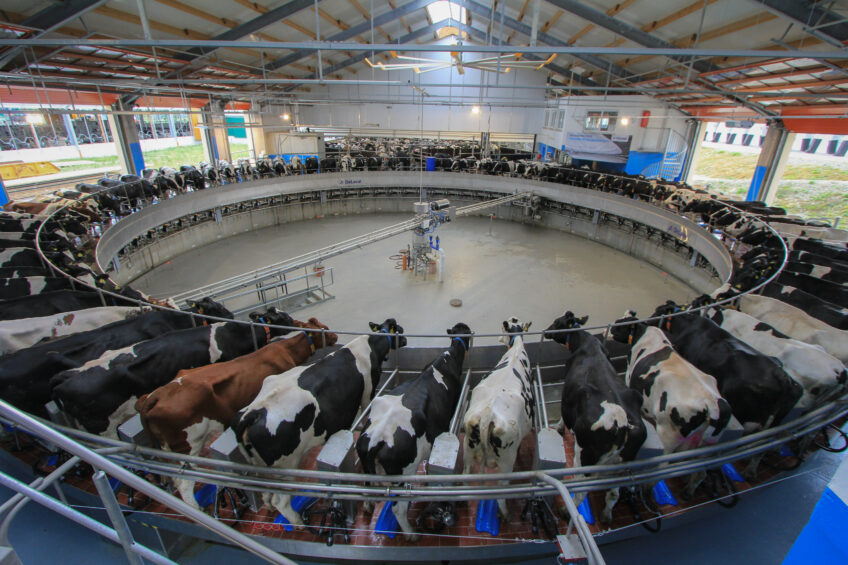 How can we take technology from concepts to practical implementation in a dairy farm. And how can we automate things like body condition scoring and grazing in cows? Learn more at our special event, organised by Dairy Global during the upcoming VIV Europe and Global Forum for Innovations in Agriculture (GFIA), in Utrecht, the Netherlands.
Speakers will touch on precision dairy farming, 3D vision models to automate body condition scoring and sensor-controlled grazing.
The line-up is:
Tomas Norton
KU Leuven, Belgium
Precision dairy farming: Taking technology from concepts to practical implementation
Ir. Xiangyu Song
Lely Innovation, the Netherlands
Automated prediction of dairy cow body weight and body condition score using 3D vision
Pieter Hogewerf
Wageningen Livestock Research, the Netherlands
Graze Guide: Sensor-controlled grazing of dairy cows
Future Farming Theatre
The event will be held in the Future Farming Theatre, organised by Dairy Global' publishing company Proagrica, on 21 June. The event starts at 10.30pm. Entrance is free. It takes place in room Quest, Supernova in the Jaarbeurs Utrecht – this is also the location of VIV Europe and GFIA Europe.
Poultry, pigs and arable farming of the future
Apart from sessions on Smart Farming in dairy, visitors can also opt to attend sessions on Smart Poultry Farming, Smart Pig Farming (both on 21 June) and Smart Arable Farming (20 June).
In 2017, the 1st edition of the GFIA Europe took place, see a video feature of it here. At that event, Dairy Global also held the 1st edition of its Smart Dairy Farming session, with presentations on smart ways for young stock rearing (by Jongveecoach, Precision livestock farming for dairy: how sensors can help (by IceRobotics) and Use of sensors in dairy farms: is it economic? (by Wageningen UR). Our correspondent Melanie Epp wrote about the sensor topic and the youngstock theme, discussed at this event.