'Feed the Future' challenge to revolutionise dairy farming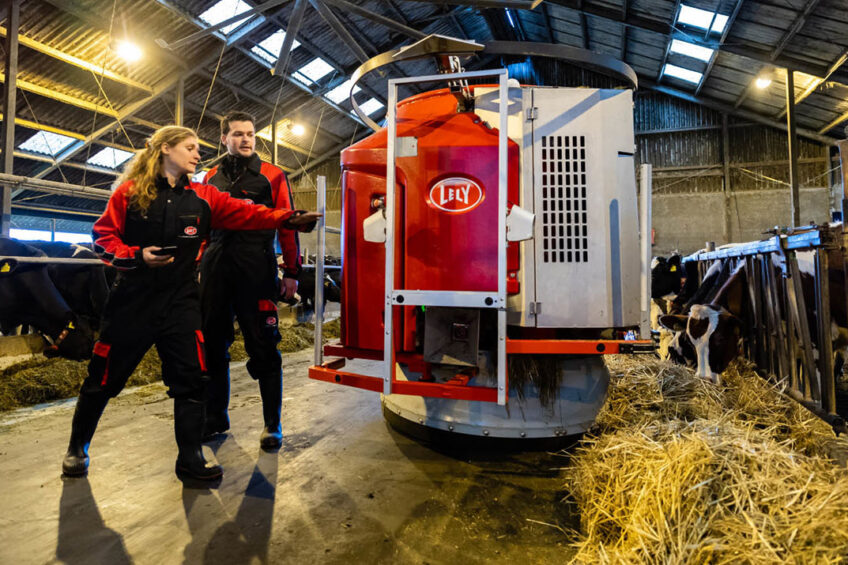 Lely's 'Feed the Future' challenge calls on the next generation of tech pioneers to innovate and feed the dairy industry with technology solutions.
Lely, supplier of robotics and management data for dairy farms, and Rockstart, one of Europe's first startup accelerators, are calling on talented tech entrepreneurs who think outside the box and who are up to the challenge to apply their tech solutions to dairy farming.
By exchanging cross-industry knowledge between Lely and the startups, the Feed the Future challenge seeks to find new tech innovations, still unknown to the dairy industry, which can be applied to the farming process of thousands of dairy farmers worldwide.
"We really should understand the problems and challenges on a dairy farm and find solutions, of which the farmer doesn't know he or she needs them yet. That is real innovation," said Alexander van der Lely, CEO at Lely. "We devote a lot of time to develop innovations, but we cannot do this all by ourselves. There are many more new technologies coming out in the world. That's why we really want to combine our creative energy with the creative energy of startups to find new ingenious solutions in dairy farming."
Optimising dairy farming
Innovative solutions in predictive analytics, robotics, voice and image recognition, are all examples of software and hardware solutions that have the potential to contribute to the optimisation of dairy farming. When we measure and capture data of the animal's surroundings and its well-being, we can feed the world better.
Challenge accepted
The 10 best startups will be invited for the Finals in November 2019 at the Lely Campus in the Netherlands. Not only will the winning startups receive prize money of €15,000, but also an opportunity for large investment and strategic support from Lely.