With the help of European funding, the trial at the farm in Anglesey has the potential to help the industry with future pollution prevention regulations. Erw Fawr, a Farming Connect demonstration site near Holyhead, is using sensors linked to LoRaWAN (Low Power Long Range Wide Area Access Network) radio frequency to detect when ground conditions are suitable to apply slurry.
This work is taking place with funding support from the European Innovation Programme (EIP) Wales. The project's EIP broker, Geraint Hughes, of the Lafan Consulting Group, says the goal was to help farmers minimise the risk of run-off pollution from slurry applications.
This, he says, could be very relevant to the discussion over the future of the Control of Agricultural Pollution regulations in Wales and further afield.
"If farmers can prove that they are monitoring applications through the use of sensors, it has the potential to offer flexibility with future regulation implementation," said Hughes.
He believes the trial at Erw Fawr is the first in the UK to use LoRaWAN for this purpose on a commercial farm and classed the operation as "the cutting edge of technology".
Dairy farm
Erw Fawr demonstration site is a 192-hectare holding farmed by Ceredig and Sara Evans in partnership with Ceredig's parents, Ifan and Ann. The family produces milk from their high yielding pedigree Holstein herd, run on an all-year around calving system.
The Branwen herd was established in 1980 when the farm converted from beef and sheep to dairy and has expanded to 300 cows currently with 250 followers. The herd produces an annual milk yield average of 9,000 litres at 4% butterfat and 3.3% protein, with all the milk sold to Arla.
The herd is run as 2 groups – high and low yielders – when they are at grass between April and October with the highs fed a buffer to maintain yield.
Fields at Erw Fawr were scanned for nutrient levels and soil type before the sensors were placed in the soil. The probes measure soil moisture and temperature, air temperature and rainfall. The raw data is validated and cleansed before being applied to a programme that can generate notifications against a pre-determined set of parameters.
Farmer Ceredig Evan: "We have been taking steps to become more efficient and want to take it to the next level by putting more precision into the system, to fine-tune our operation and potentially increase yields and profits. Becoming a Farming Connect demonstration site is a valuable opportunity to bring in the right people to help us achieve this and to allow others to learn from the trials and projects."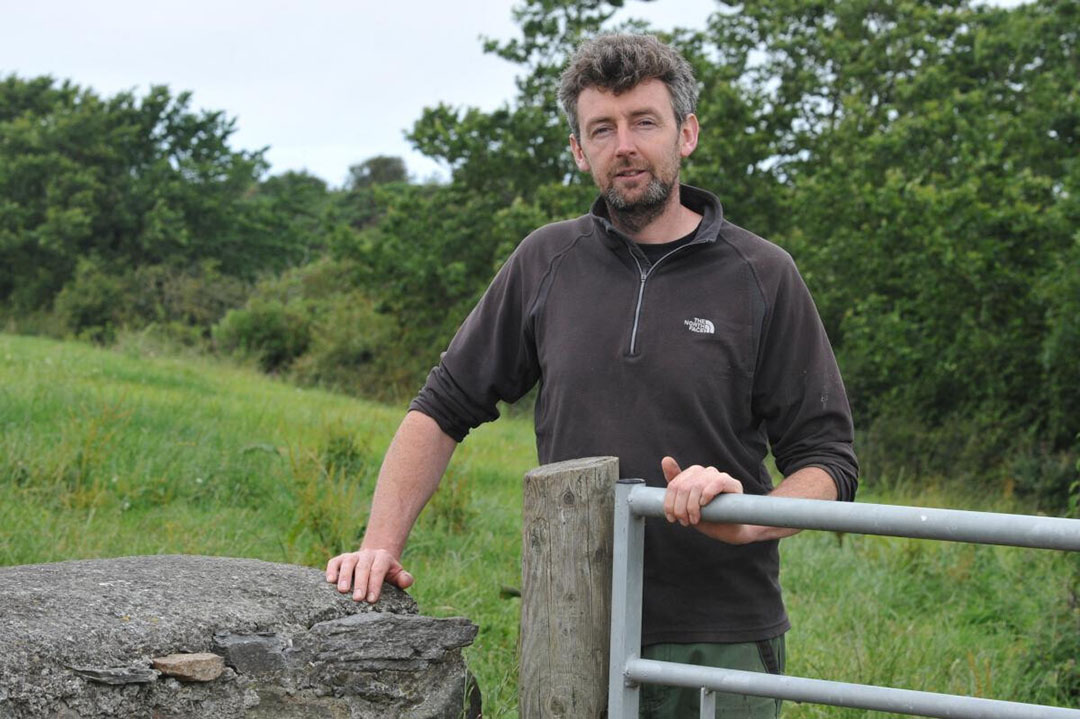 Technology
The technology has now been in position for over 5 months, and the data is being analysed. Geraint Hughes says the project was working towards developing a 'RAG' (red, amber and green) system to indicate the suitability of a field for applying slurry.
Farming Connect has installed LoRaWAN gateway devices with a small antenna attached to farm buildings on all its demonstration sites. These devices can connect to a myriad of sensors that collect data and relay it to dashboards on mobile phones and other devices, making analysis by a farmer straightforward.
Hughes adds: "LoRaWAN is unlicensed, so it is a wonderful opportunity for people to develop products for their own use or on farms locally."
This project has received funding through the Welsh Government Rural Communities – Rural Development Programme 2014-2020, which is funded by the European Agricultural Fund for Rural Development and the Welsh Government.