There are over 520,000 dairy cows on 25,600 farms in Austria with a big emphasis on supplying organic milk. In fact, Austrian dairies and cheese manufactures were supplied with 3,139,802 tonnes of raw milk in 2019, including 585,000 tonnes of organic milk.
Farmers largely produce traditional milk but others are involved in producing heumilch, or hay milk, which is organic milk from cows only fed hay instead of fermented feed.
The Gruber family farm is located in the Perg district in Upper Austria, one of the more hilly regions of the country, and has traditionally been a dairy farm. When Markus Gruber took over the main running of the farm from his parents in 2018, he took a major decision to expand the herd and build a new dairy.
Markus says: "I'm 29 years old and have run our farm since 2018 with my parents in a partnership. Milk production on this farm has always existed."
"We are a pure fodder farm, and any concentrates we need for feeding is brought in. In 2018 we decided to expand our milk production and built a new fully-automated cowshed."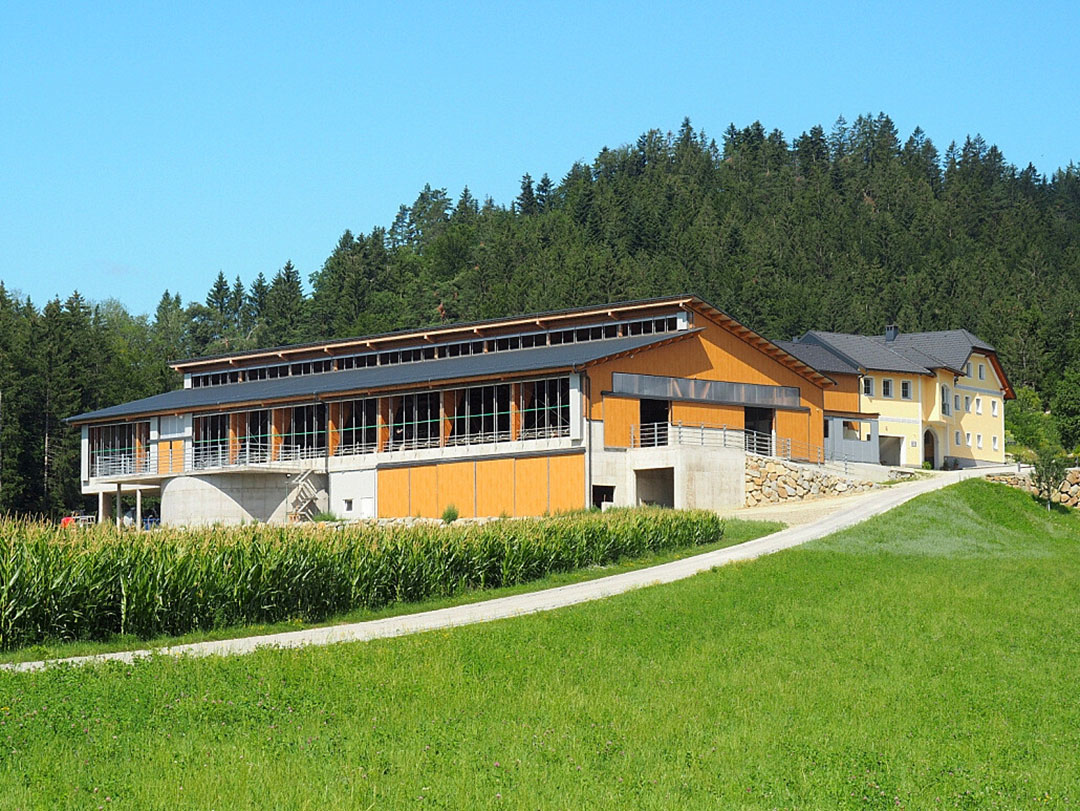 The Grubers currently milk 75 Fleckvieh cows which are all kept indoors in the barn all year long. They also breed dairy replacement animals to sell to other farmers.
"At present we keep 75 dairy cows and 80 other female offspring," says Markus. "In 2020, we delivered 720,000 litres of milk at 4% milk fat and 3.5% milk protein to our dairy co-operative. At the moment we get €0.42 per litre of milk and the dairy we supply is called Berglandmilch. We keep cows of the dual-purpose breed Fleckvieh, and also breed them very intensively. Our farm is also designed for the sale of breeding cattle."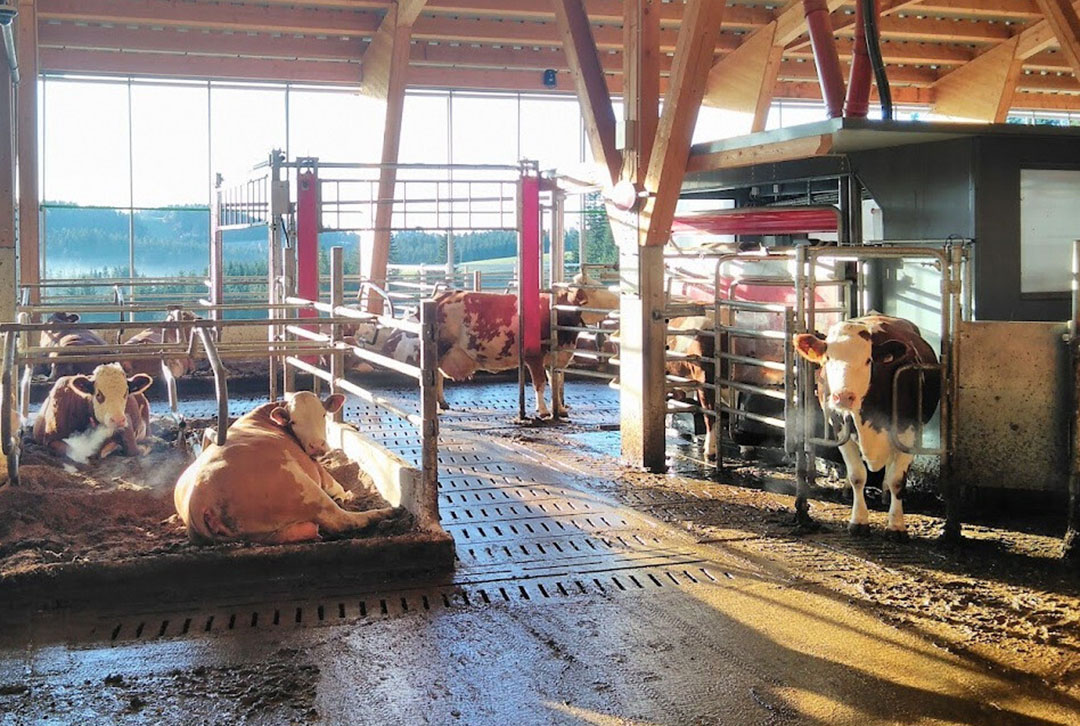 Challenges and milk prices
With the lowland and mountain terrains of the dairy farming regions across Austria creating different logistical challenges, milk prices can differ greatly across the country.
These luxuries do come at a price and can put a huge dent in farm profits.
However, Austrian dairy farms tend to be heavily mechanised with equipment, such as built-in barn grabs that transport the stored forage to the cattle, and specialist self-propelled mowers for cutting the grass on the steep slopes. These luxuries do come at a price and can put a huge dent in farm profits.
Markus adds: "Our cows are kept indoors all the time and they move around in the new modern barn as grazing is currently not provided for them. We are located in a typically Austrian hilly landscape, where grazing for so many cows would currently be very difficult and expensive to realise."
"When building the barn, we paid attention to the greatest possible animal welfare conditions. The cows and other stock are split up and managed in different groups; milking cows, dry cows, a transit and calving group and 3 groups for young cattle," he adds, noting that there is also a group for older and freshly milked cows as needed. Each group, he says, is fed as required with the help of the automatic feeding robot. "Since we have been breeding our own herd for decades, the cows are all artificially inseminated," he said.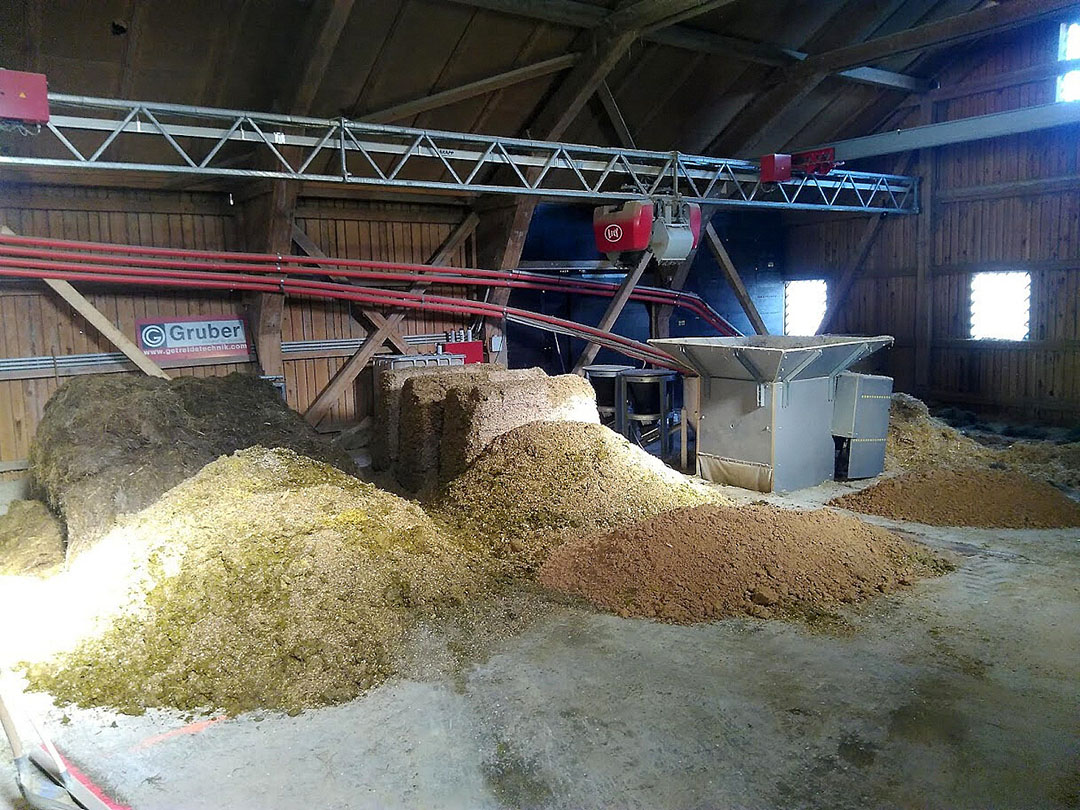 Lely for milking and feed
In the high-tech barn the cows are milked by a Lely robot and the only labour on the farm is Markus and his parents.
"The work is carried out by me and my parents, which equals 2.5 workers. Our cows are milked by a Lely Astronaut A5 milking robot with an average of 2.8 milkings per cow per day. In the barn we use a Lely Vector robot to feed the cows. There are 6 different rations in total, each one specifically formulated for each group of cattle. The rations consist of grass silage, maize silage, brewers grain silage, straw, barley, maize, soy, rape, minerals and water."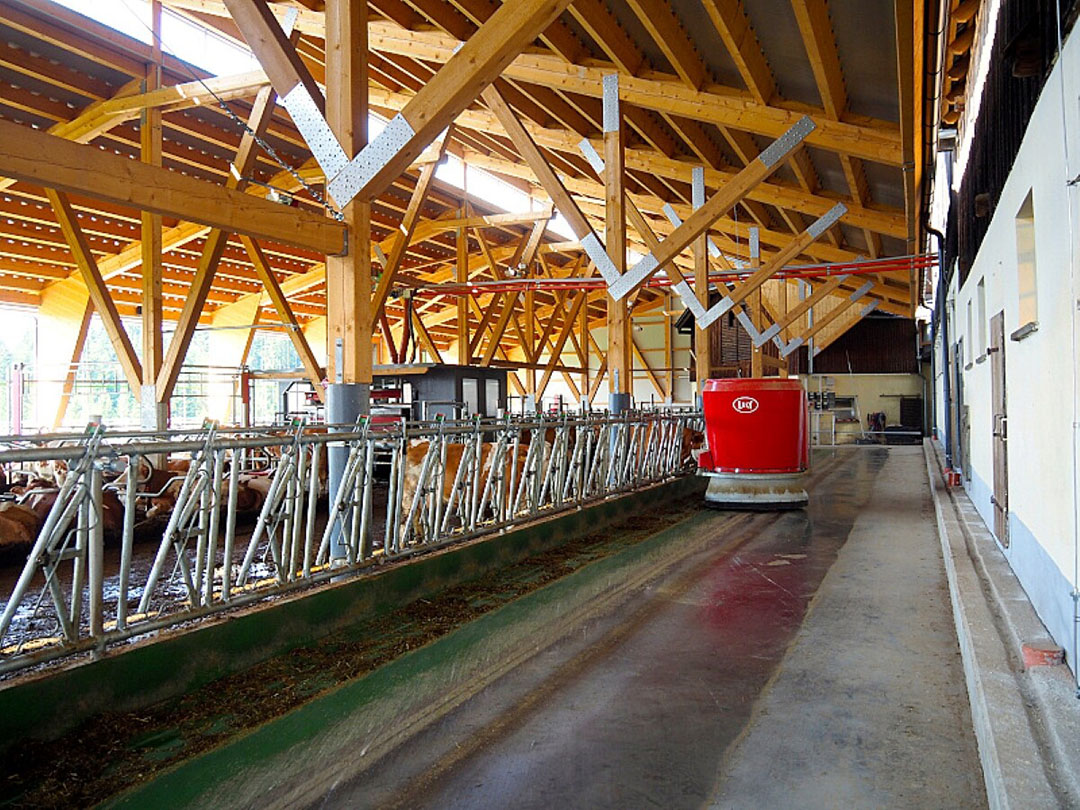 In the barn, the cows lie on cubicle bedded with a mix of straw pellets and separated manure from the farm to increase their comfort.
"Our barn is fully automated with the milking robot and feeding robot and we also use a manure removal robot. In addition, all technical facilities such as ventilation/shading, underfloor heating, water supply, emergency power supply, concentrate feed augers, etc., are monitored and controlled by apps on my smartphone," added Markus.
With this level of investment and the herd already expanded, Markus is content with what he has and insists he will focus on optimising the herd to more efficient production rather than add more cows.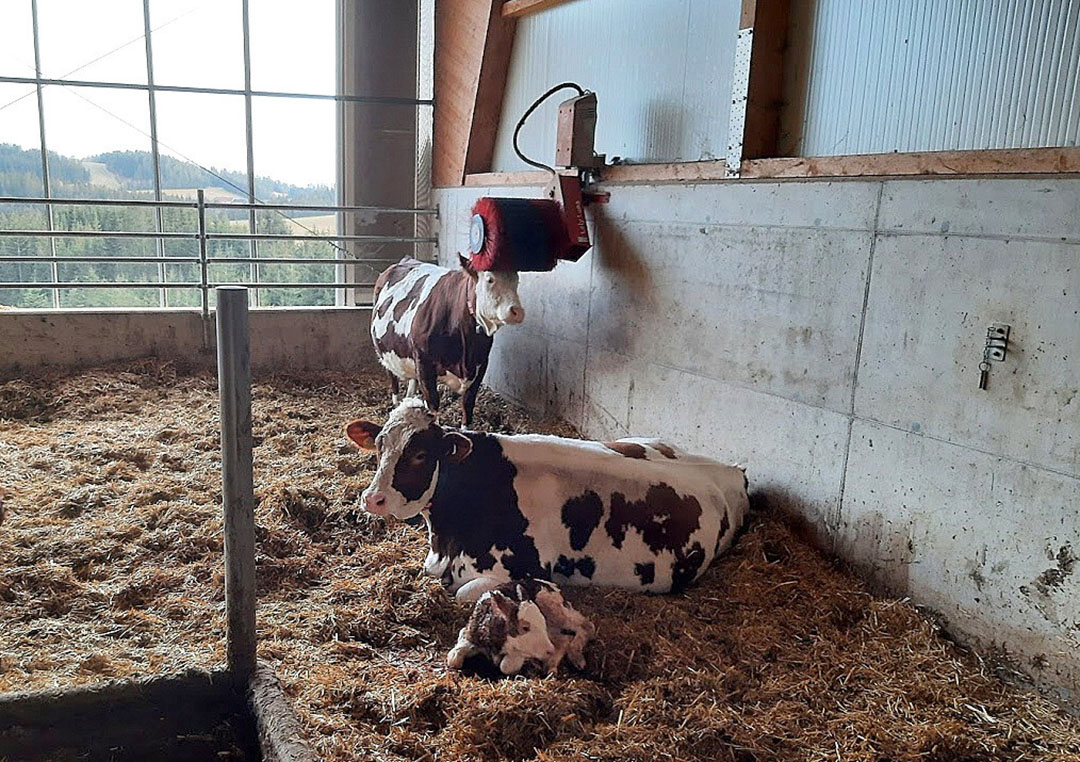 Looking to the future of his farm, Markus says that, "dairy farming still works very well in Austria. However, some growth is necessary, as in the European Union as a whole. The calculations are very tight nowadays and one has to work hard to generate enough income for the family."