What is so unique about Venezuelan cheeses? They are conquering palates around the world thanks to their flavour, variety and quality.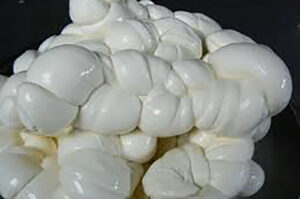 Several artisanal white cheeses have been developed in Venezuela during the centuries and, during the economic crisis, have received renewed attention from the inhabitants locally and abroad.
Among the cheeses are the Llanero, Guayanés, Mano, Telita, Crineja or Trenza, Palmita, Santa Bárbara, fresh and matured Creole. Researchers have even begun to study them.
The research 'Venezuelan artisanal cheeses: Assessment of bacteriological quality and identification of lactic acid bacteria as bacterial components of biotechnological interest' shows that they possess unique characteristics.
To reach this conclusion, the researchers carried out microbiological studies on samples of artisanal cheeses produced on a small scale in 3 states of Venezuela.
Isolated DNA from cheese, whey and raw milk (unpasteurised) were analysed with simple and multiple polymerase chain reaction (PCR) techniques, using specific oligonucleotides for different bacterial species.
The results show lactic acid bacteria present such as Lactobacillus fermentum, Lactobacillus delbrueckii subsp. bulgaricus and Streptococcus thermophilus.
In addition, they also demonstrated absence of pathogenic bacteria such as Listeria monocytogenes, Salmonella, Shigella and Escherichia coli in the curd and cheese samples analysed.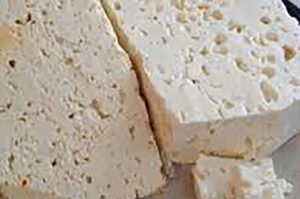 Furthermore, the researchers suggest a possible relation between the beneficial bacteria against the pathogenic ones.
Cheese in other countries
In addition, the freshness and diversity of textures and flavour profiles of freshly milked cow's milk make Venezuelan cheese a symbolic food that is reaching more and more countries.
In Colombia, for example, these artisan cheeses are captivating palates and are making headlines in local media, without the use of Venezuelan milk but just by using the Venezuelan technique.
News site, La Semana, also reported the 'indisputable success' of Venezuelan artisanal cheeses made by migrants in countries such as England, the Netherlands, Spain, Ireland, France and New Zealand.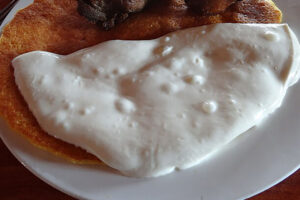 The characteristics of an artisanal cheese are the result of factors such as the characteristics of raw milk, related to the breed and nutrition of the cattle that produce it, the natural microbiota of regional milk and the procedures used in its production.
"Characterising the bacterial population dynamics of artisanal cheeses is very interesting from a theoretical and technological point of view," resumes the study from the University of Zulia evaluated.
The research was developed by the scientists Estalina Báez-Ramírez, Junior Medina, Arnelly Escalona, Jesús Rodríguez, Andrea Olivares and Luz Thomas and approved by the university in 2016.