David Blakemore, CEO Trouw Nutrition: "Our challenges will help us all do better"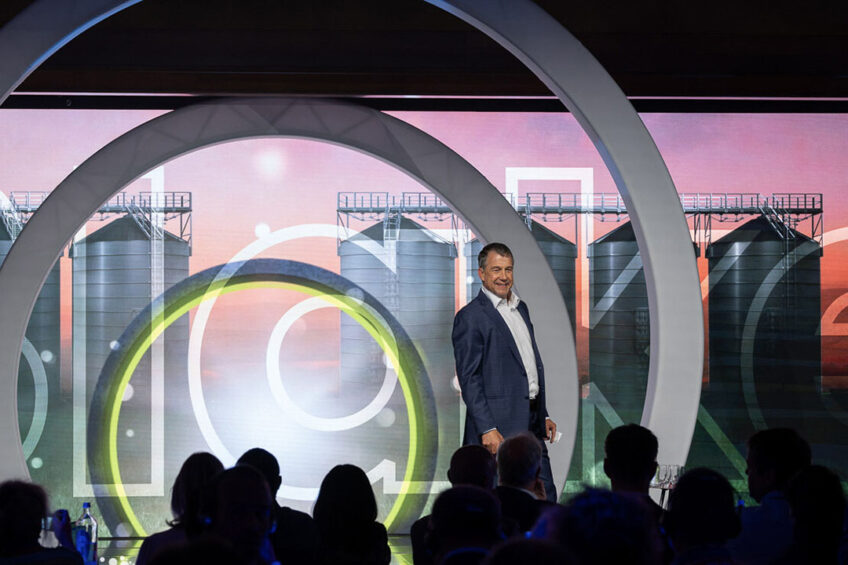 At the recently held AgriVision conference from 27-28 June this year in Noordwijk aan Zee in the Netherlands, experts in the feed, food and livestock sector congregated and participated in discussions on future-proofing proteins, a topic which took centre stage at the event. David Blakemore, CEO of Trouw Nutrition, gives us his insights and his view on the main discussions at the event. What are his thoughts on the sector's challenges ahead? Where are we in the scheme of it all, and what can we achieve in terms of one of the most asked questions: how will we feed the future world? He shares his thoughts.
How does Feeding the Future fit into Trouw Nutrition's journey?
It's an important question in terms of what we are about. It is what our teams get very excited about, and the role that we play in a sustainable protein industry to try and make sure that we will be capable of meeting the nutritional requirements of the estimated 10 billion people expected to be on the planet in 2050 and doing that in a sustainable way.
We want to make sure that we leave a healthy planet for the generations to come, so that's really our focus. When you look at our 2025 Sustainability Roadmap, there are a lot of efforts in reducing our footprint today in terms of our operations. But also how we give insights and work with our customers and how they can understand their reduction strategies in their environmental footprint, with, for example, our MyMilkPrint service, which provides an accurate estimate of the environmental impact data per kg of milk produced.
Are we at the start of what can be achieved in feeding the future?
We are not at the start, but we are not at the finish line either. We have put the commitment out there, and we've shown progress over the last couple of years. No one can declare victory today – we have a way to go in that journey – but we have made an important start. And that's what I am proud of in terms of what we have done in the 2025 Sustainability Roadmap, where we have outlined our goals very clearly and transparently. We are also updating our progress with those goals very openly. We have an action plan that we think will get us to the place where feeding the future becomes a reality.
What are some successes so far?
We've had successes. We have worked with individual farmers to help them understand what their issues are, but we have also had some successes, for example, in Ireland. The Irish government sought to understand the footprint of operations in a better way. They were using very generic data and models, and we showed them our techniques that offer real-time data for a better representation of the footprint. We got to the point where good cooperation was established and an understanding of where our model would serve as a tool, and this created an opportunity for partnership.
This is a good example of collaboration. A main discussion point at this year's AgriVision, we are talking more and more about collaboration – it should truly be across the entire value chain. So, connecting all the dots from farm to supplier to raw materials all the way up to the food companies and the consumers. No one company can solve all of the challenges we are talking about, but collectively and by working together, we can make a difference. There is good momentum in terms of where the industry needs to go.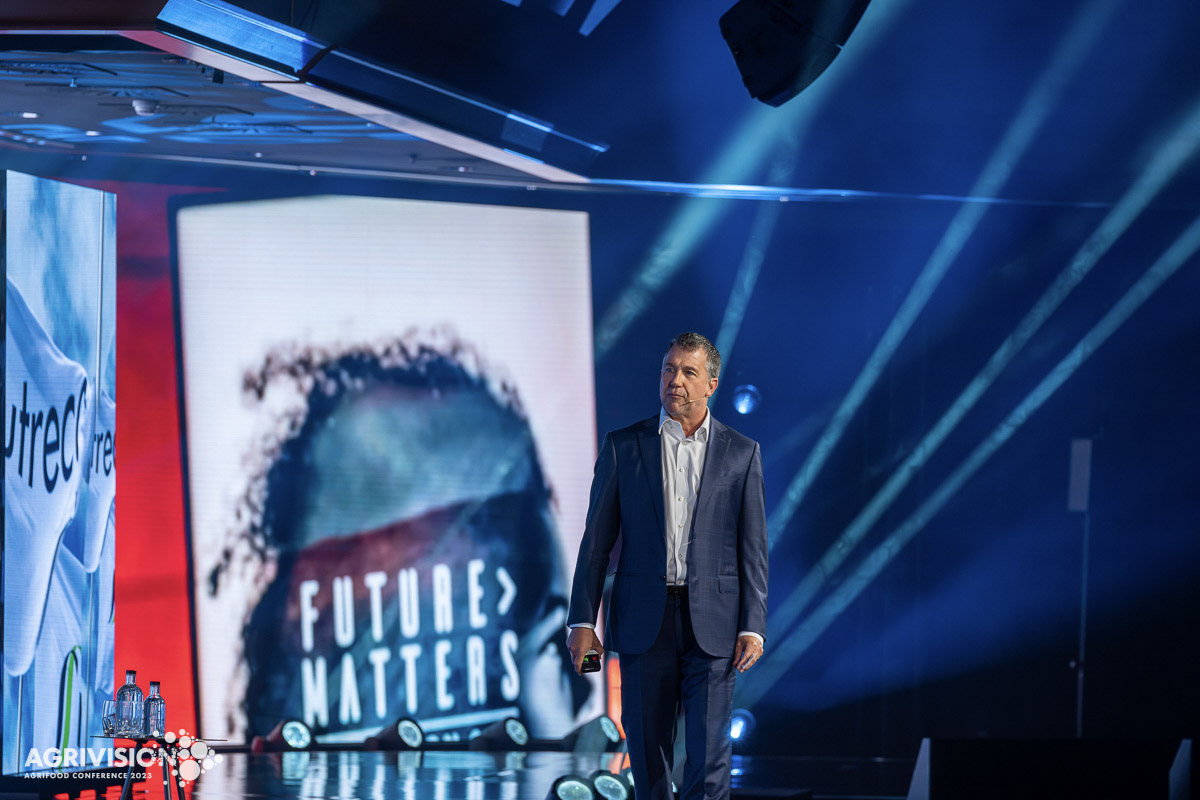 You say 'momentum' but is it fast enough in the scheme of what needs to be achieved?
It's a complex question. We have good momentum – it's a little bit hard to tell if we are at the right pace. Again the transparency, the visibility and the discussions that have been happening all give me confidence. But if we are on track with what we have outlined in our sustainability goals and we meet those targets, I think we will make a good impact. In terms of wanting to move faster and more aggressively, again, it's not about doing it individually but collectively.
Big data – what's next for Trouw Nutrition?
I think it's a very interesting space. It's our core strength, and we have been analysing raw materials and have a great database that enables us to develop and formulate diets based on that. It really goes into the development of models, helping us more accurately with productivity but also in the environmental footprint of operations. That's the space we are focusing on, and we are achieving that with precision nutrition.
These models of precision nutrition will help us have better discussions about optimising the performance of individual farms and individual animals. There is so much data out there, and we are making strides in simulating the data, analysing and turning that into efficient models.
What are examples of the main points to ensure affordable protein?
Innovation is one of those; there's always an opportunity with digital solutions or modelling to give us more focus on precision nutrition, for example, and a healthy early life start for livestock. This allows animal longevity and optimisation of lifetime daily yield. If we really want sustainable and affordable protein, we also have to make sure that our supply chains are truly capable, efficient and reliable.
What will you tell those who are sceptical about meeting future feed and food needs?
If you go back and look at the history of the feed and food industry, in terms of productivity growth, there is a long history of showing what is possible in terms of the quantity, quality and cost of food. What the industry has shown is that it can tackle challenges head-on, as we did during the pandemic. That gives us a lot of confidence.
Yes, we have new challenges, and we expect the exponential growth of the population along with the sustainability challenge within that, but I think we can do it. We have plenty of people with a lot of expertise and a desire to want to solve these challenges. So we see it as an opportunity, and our challenges will help us all to be better.
You are very positive about it all.
Yes, I am very passionate about this industry. I truly believe what we do matters – it matters for the planet and people. If you have passion in this industry, it will fuel focus and innovation, and it will make a difference.