In many countries worldwide, milk spoils because it is not cooled quickly enough after milking. To preserve the quality of milk as best as possible, it is recommended that cooling takes place within the first 2 hours, preferably under 4°C. This is probably no news to dairy farmers in countries where dairy production is well developed. Those farmers have probably not even, in decades, experienced what it is to deliver milk in jars. Some might never have had that experience at all!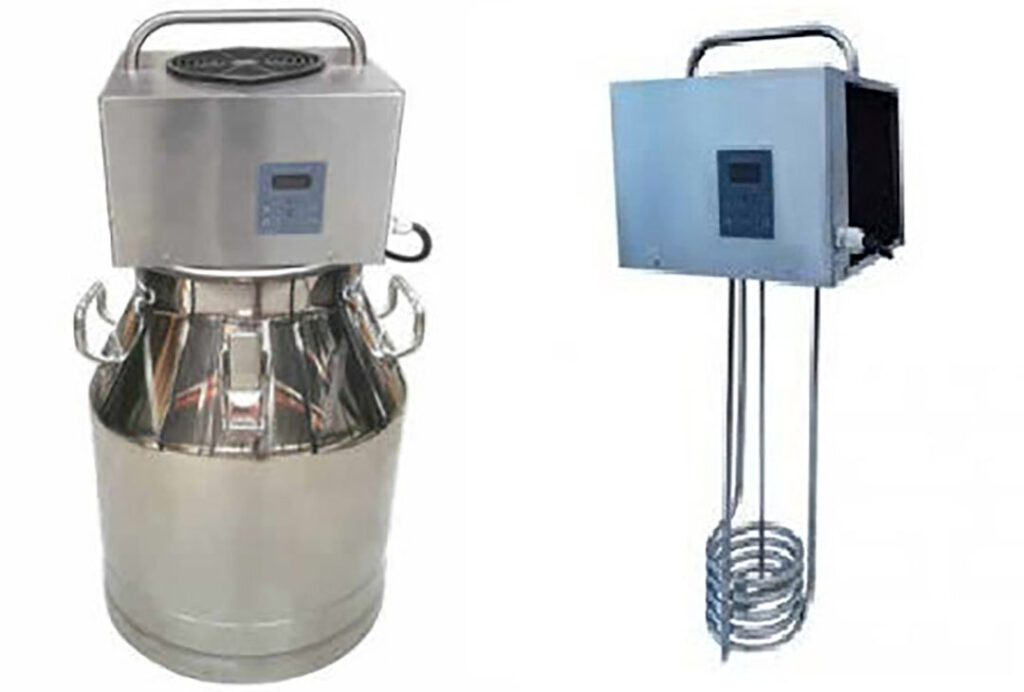 In many developing countries, this is still the main method to deliver milk twice a day and the milk is typically not cooled. Many of the dairy farmers even deliver milk in small buckets or bottles, and then the milk is collected into stainless steel jars and then taken to a dairy facility, or a 'milk collection centre', where the milk is cooled down before it is taken to the dairy plant. But, in many cases, this is not the way to go. Here, in Nigeria, the milk is then taken – still warm – to the nearest dairy plant and sometimes this means the milk has to travel a long way until it finally reaches its destination and is cooled down and/or pasteurised.
Milk in Nigeria
In Nigeria, where approximately 95% of the milk is produced by nomadic farmers, the milk is most often delivered as described, in small containers, and the milk is then bulked together in bigger jars. The challenge here is to get the milk to the nearest local dairy plant within a reasonable time frame to avoid milk spoilage. This is a challenge in a hot country with poor roads.
Also read Snorri Sigurdsson's other blogs here
The local way of dealing with this milk is to pasteurise the milk out in the open, often in water baths over an open fire. This is the only way to preserve the quality of the raw milk but this process is not done in a controlled environment and is something most dairy companies try to avoid. This can partly be solved by picking the milk up in vehicles that have cooling units, but that is quite energy-consuming and not a very efficient way to cool down milk. The other option is to cool the milk sooner in the process before it is taken to the dairy plant. This is how the majority of the milk delivered in more developed countries is transported as most people know.
Using the sun to cool milk
Water is often used to cool down milk and is frequently used in plate coolers or similar units designed specially to cool down milk. This means the farmer needs access to cold water, which is of course not the case for most nomadic farmers in Nigeria as they live off the land and move around. Furthermore, they often deliver their milk to different places so constructing a facility, where milk can be cooled down, is also a challenge. But there is a solution for this – using the sun to cool down the milk!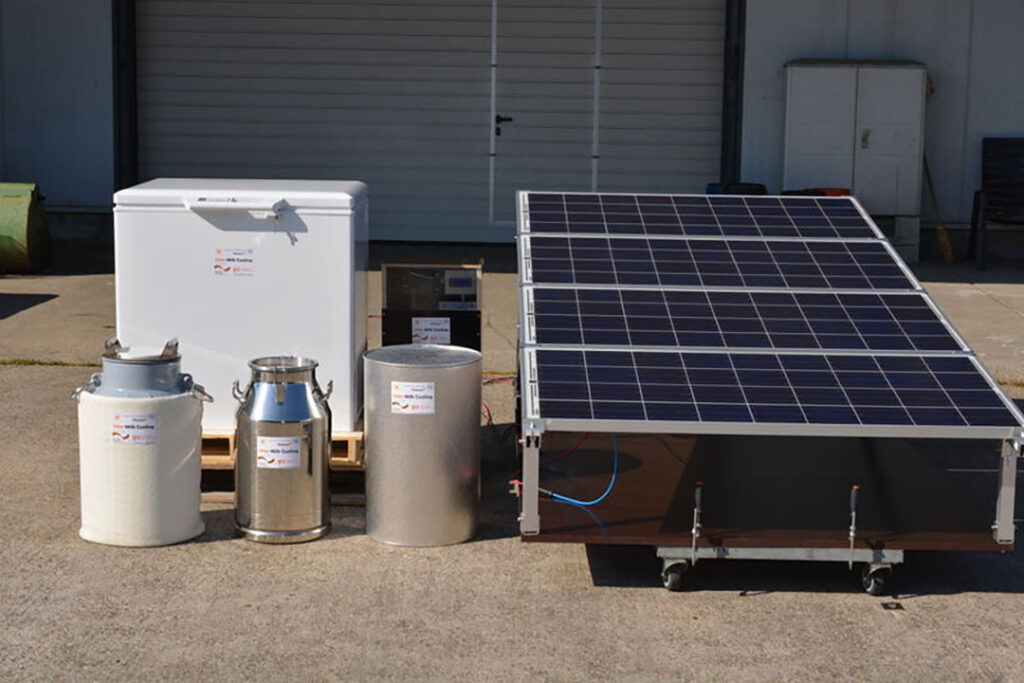 Well to be more exact, we use the energy from the sun for this purpose by using solar panels. This can actually be done in several ways, from using solar panels to simply power well-known freezers to using specially designed solar-powered jar cooling units! These can be easily transported and moved around to the places where most nomadic farmers are and are actually not expensive to buy or use. No matter what methods are used, the main issue to solve is to cool down the milk as quickly as possible after milking, to stabilise the raw milk and slow the growth of bacteria in the milk before pasteurisation.
This leads to less spoilage of the milk and therefore increases the income of the farmers as more milk will be of sellable quality. This is an important factor for the farmers that often only deliver 5-10 litres per day, so any loss of milk has a big impact.