The soft blue cheese produced by a Norwegian dairy farm has been judged as the world's best cheese from a total of over 4,500 entries. Cheese entries for the prestigious annual competition, now running for 35 years, had been sent to Trondheim by boat, truck, train and plane all vying for the top award.
Since the word of the win was announced, Maren says the demand for their winning cheese has been overwhelming. "We are over the moon about the award, and are crazy busy. The cheese is flying out of the dairy. We are a small dairy farm based just 2 hours from Trondheim, so this happening on our home turf means a lot, and having all of the crew from the dairy here adds an extra spark to it."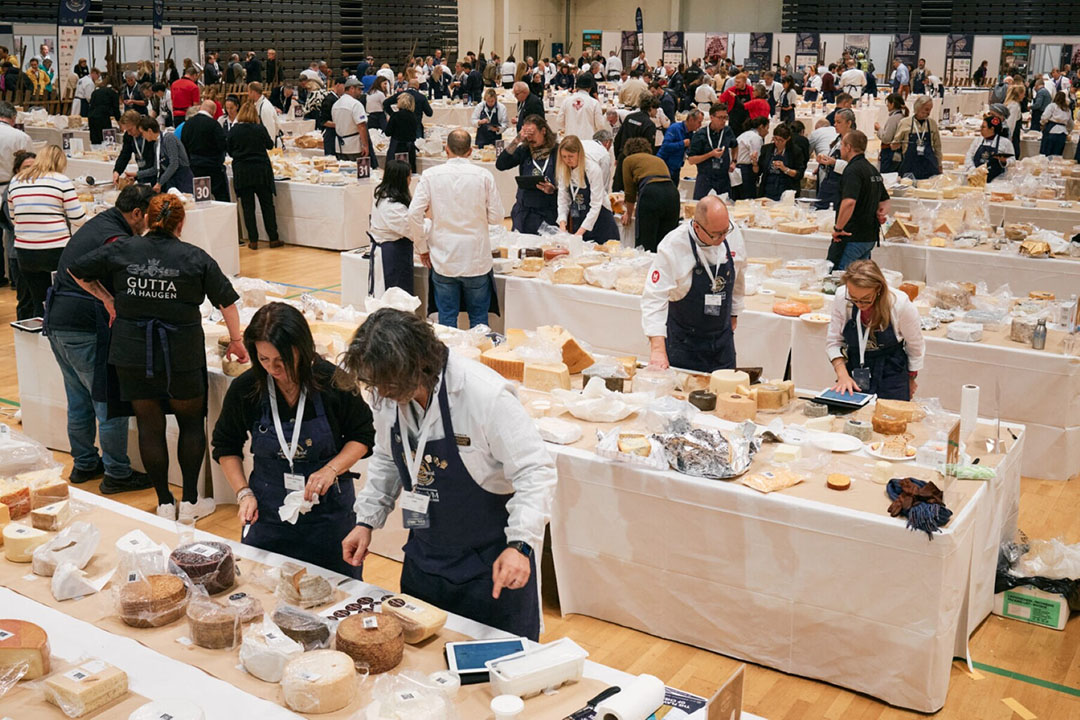 Small dairy herd
Ole and Maren run a small herd of 40 Norwegian Red cows on their 380-acre farm, and use around 400,000 litres of milk per year to make 52 tonnes of cheese in 12 different varieties. Norwegian Red cows are recognised as having excellent fertility, production, and health traits. The milk quality on Ole's farm runs at 3.6% protein and up to 5.2% butterfat.
Maren, who is the manager of the cheese factory, states: "My husband Ole runs the farm and owns the Gangstadt Gardsysteri dairy together with his parents Astrid Aasen and Perry Frøysadal. Astrid founded the farm in 1998 so we are 25 years old this year."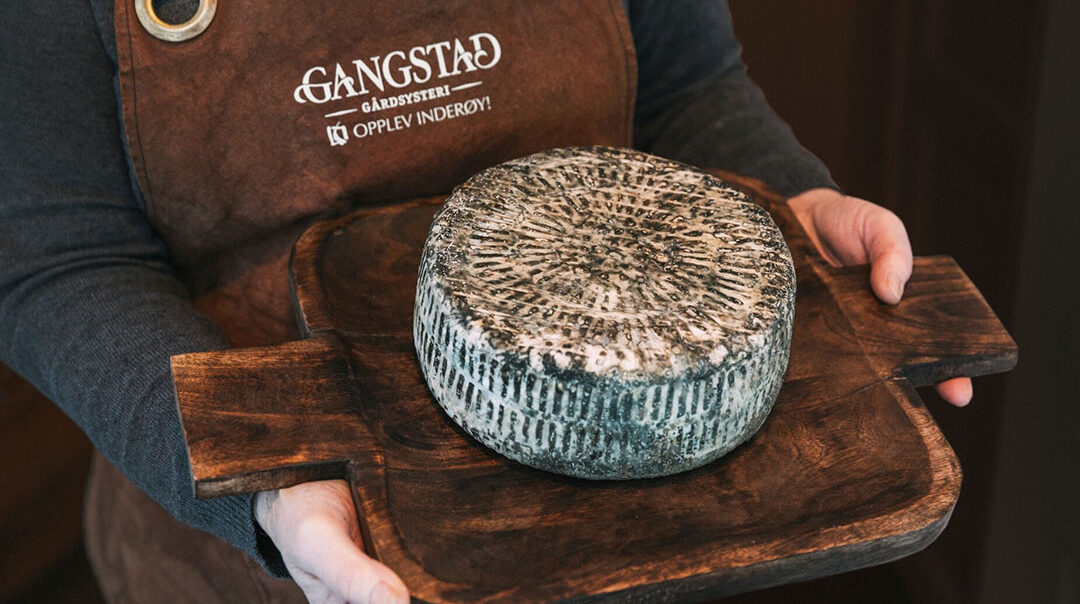 "We have grown step by step over all these years," says Maren, adding that today, they make cheese and ice cream from about 400,000 litres of milk. "This gives us about 52 tonnes of cheese. We make about 12 different types of cheese," Maren said. "There are 10 employees working in the dairy, and 2 on the farm. Our cows just moved into a new shed 3 weeks ago, and are really enjoying their new home."
Winning cheese
The couple named their Nidelven Bla cheese after the Trøndelag county river, and it is aged for 6-9 months before being sold. It is already their best-selling cheese boosted by previous performance at the World Cheese Awards as it won the best Norwegian cheese in 2019, and a Super Gold in 2020.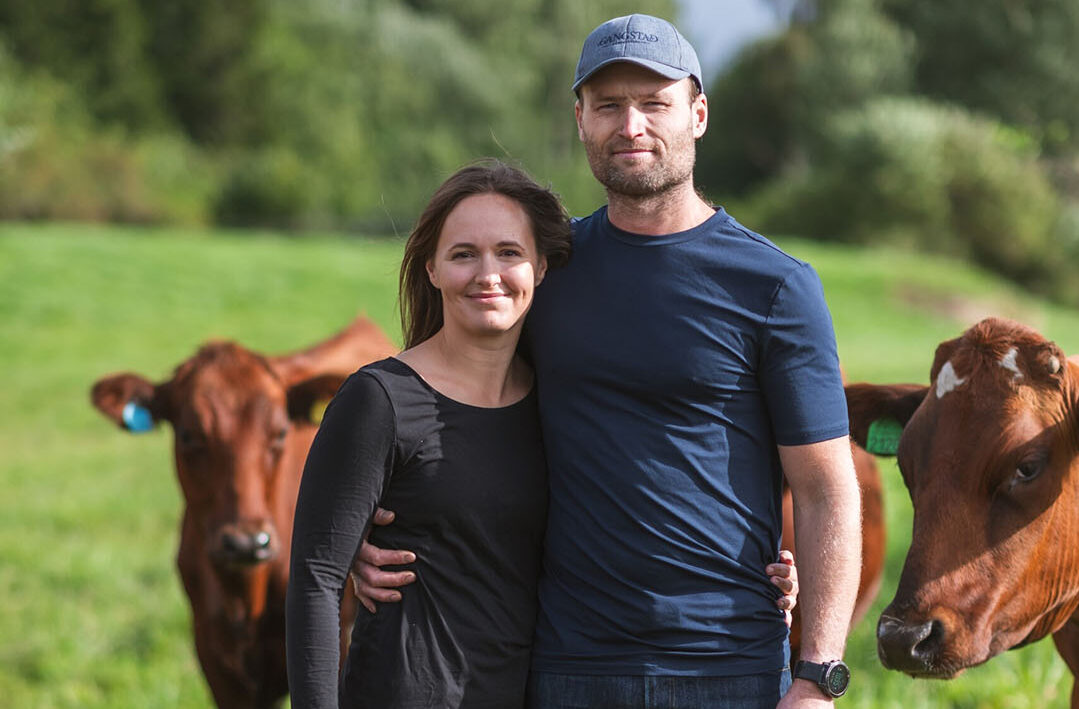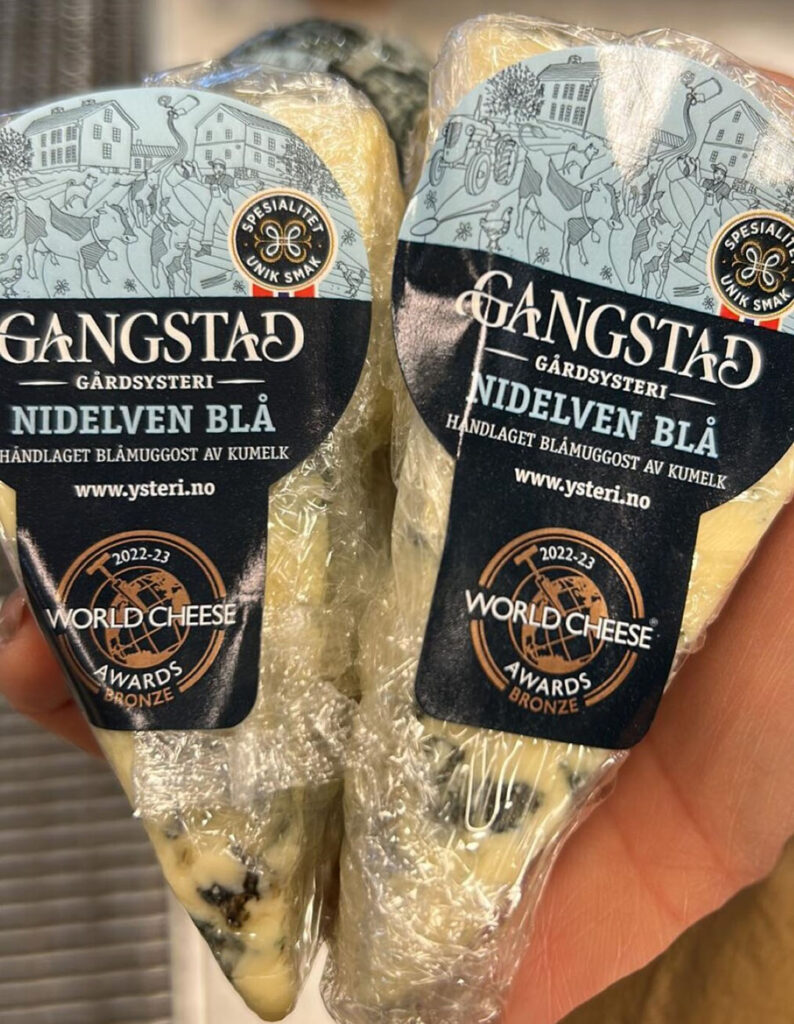 This year there was a record number of 4,502 cheeses entered from 43 countries, judged by an international panel of 264 judges from 38 nations.
During the first part of the judging process, the cheeses were given scores on the basis of taste, aroma, flavour and texture, and given a score out of 100, determining whether they were worthy of a bronze, silver or gold medal.
Irish judge Finbar Deery, who was on the super jury for the first time this year, said he absolutely loved the winning cheese, namely the interplay between milk and blue flavours.
"The texture was the first thing that hit home," said Finbar. "It has this short creaminess and a real dense fudginess. We don't appreciate bitterness in cheese, but when you have such a rich texture, the bitterness comes through and it keeps the whole show on the road."