MilkSource Genetics to sponsor juniors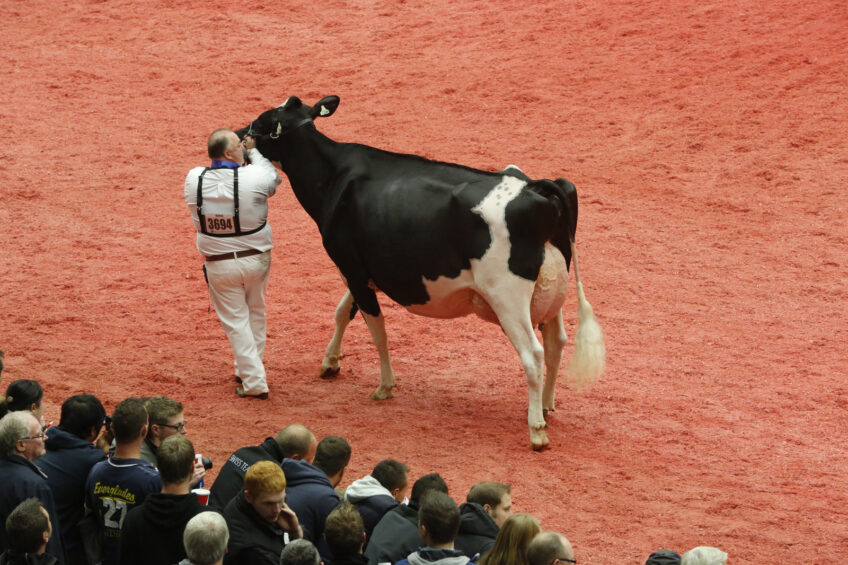 MilkSource Genetics, a well-respected World Dairy Expo exhibitor and sponsor, has committed to support youth exhibitors through sponsoring the International Junior Holstein Show premiums. Premiums are awarded to the top 10 exhibitors in the heifer classes and the top 5 exhibitors in the cow classes.
"We believe we must do what we can to encourage and engage young people to participate and succeed in agriculture," said Jim Ostrom, Milk Source co-owner. "The World Dairy Expo International Holstein Junior Show sponsorship is a unique way of doing that." MilkSource Genetics is the first dairy farm and open dairy cattle exhibitor to sponsor the premiums for an entire Junior Show at Expo.
Each year, over 150 youth exhibitors from across North America compete in the International Junior Holstein Show. Last year, participants from 19 different states and one province exhibited over 200 head in the show.
"When a sponsor such as MilkSource Genetics steps forward, it sends a very positive message to the junior exhibitors that others view the International Junior Holstein Show as a very valuable asset to World Dairy Expo and are very supportive of junior programmes," said Paula Bovre, World Dairy Expo International Junior Holstein Show superintendent.
The International Junior Holstein Show will kick off on Tuesday, September 29 at 7:30 a.m. in the Coliseum at the Alliant Energy Center.
World Dairy Expo will be held Sept. 29 – Oct. 3, 2015 at the Alliant Energy Center, Madison, Wis. with this year's theme of "Dairy in our DNA." WDE, recognised as the meeting place for the global dairy industry, attracts more than 70,000 attendees from more than 90 countries each year.