Livestock ship carrying 5,800 dairy cows sinks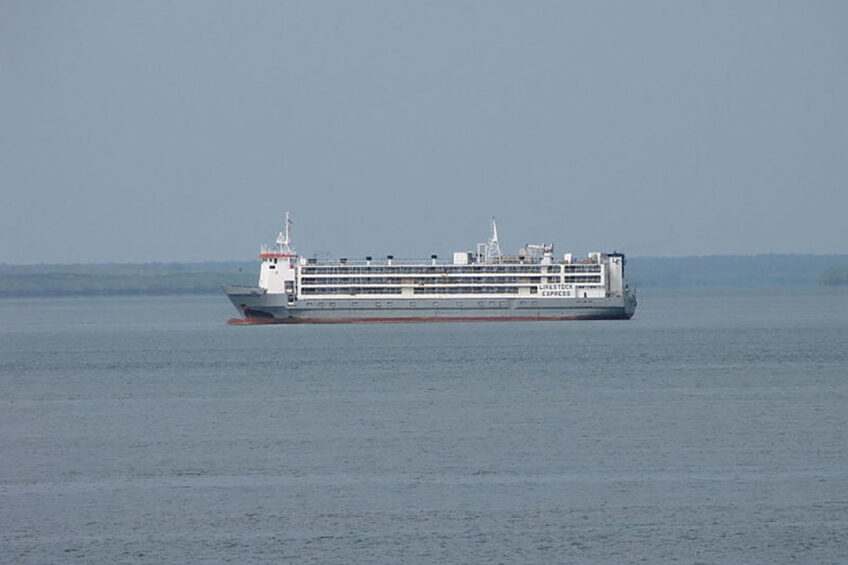 A live cattle export vessel carrying 5,800 dairy cows and 43 crew members has sunk on route from New Zealand to China.
It is thought the Gulf Livestock 1 ship went down during very rough weather last night, off the coast of a southern Japanese island.
One crew member was plucked from the water by the Japanese coastguard after he put on a life jacket and jumped clear of the ship. Searches for the ship and crew are ongoing but so far the authorities have not found any signs of them.
Cattle export applications suspended
A naval P-3C surveillance aircraft spotted the Filipino crew member wearing a life vest and waving from the water. The rest of the crew consisted of 38 Filipinos, 2 Australians and 2 New Zealanders. New Zealand's Ministry for Primary Industries (MPI) has temporarily suspended cattle livestock export applications.
Cautious Chinese buying in the months ahead
China's economy seems to be strengthening but the global dairy import giant's appetite for trade may not be so robust.
The Gulf Livestock 1 departed Napier on August 14 on a 17 day passage to Jingtang in Tangshan, China. According to reports the ship made a distress signal on Wednesday night local time as it lost one engine and was then hit by a huge wave in an area affected by a typhoon. The search is being conducted in the general vicinity of Typhoon Maysak, which was last reported to be hurling 130 mph winds, equivalent to a Category 4 hurricane.
Japan's coastguard said it rescued one crew member, Sareno Edvarodo, a 45-year-old chief officer from the Philippines, while searching for the ship. A spokeswoman for the coastguard reported Edvarodo said the vessel lost an engine before it was hit by a wave and sank during rough weather. She added that when the ship capsized the crew were instructed to put on lifejackets. Edvarodo said he jumped into the water and did not see any other crew before he was rescued.
Sommet De L'elevage 2020 cancelled
Worsening public health conditions linked to the Covid-19 epidemic in France have led to the 29th edition of Sommet De L'elevage 2020 being cancelled.
NZ ag minister responds
New Zealand's Agriculture Minister Damien O'Connor said he was awaiting updates on the situation and that his thoughts were with everyone involved.
Minister O'Connor said: "I very much hope all the crew on board are safe. My thoughts are with their families; this will be a very difficult time for them as the search continues.
"Officials from MPI are working closely with the Ministry of Foreign Affairs and Trade and the exporter. I am awaiting an update on the situation."
The Gulf Livestock 1 is a 139m (450ft), Panamanian-flagged cargo vessel built in 2002 and weighs almost 12,000 tonnes. Taking to social media Animals rights group SAFE NZ said this incident highlights the dangers of live shipping.
It said: "This is a real crisis, and our thoughts are with the families of the 43 crew who are missing with the ship. But questions remain, including why this trade is allowed to continue.