​Foot-and-mouth disease (FMD) is considered one of the most significant diseases for cloven-hoofed animals affecting cattle, buffaloes, pigs, sheep, goats and about 70 wildlife species. The disease is estimated to circulate in 77% of the global livestock population in Africa, the Middle East and Asia, as well as in a limited area of South America.
Although FMD is a disease of low mortality, the global impact is colossal due to the huge numbers of animals affected. It spreads quickly and causes significant economic losses due to reduced production and losses caused by costs of FMD control and limited access to the markets. The annual global economic impact of FMD has recently been estimated at US$11 billion in endemic areas and an additional minimum of US$1.5 billion was ascribed to virus incursions into FMD-free countries (Knight-Jones and Rushton, 2013).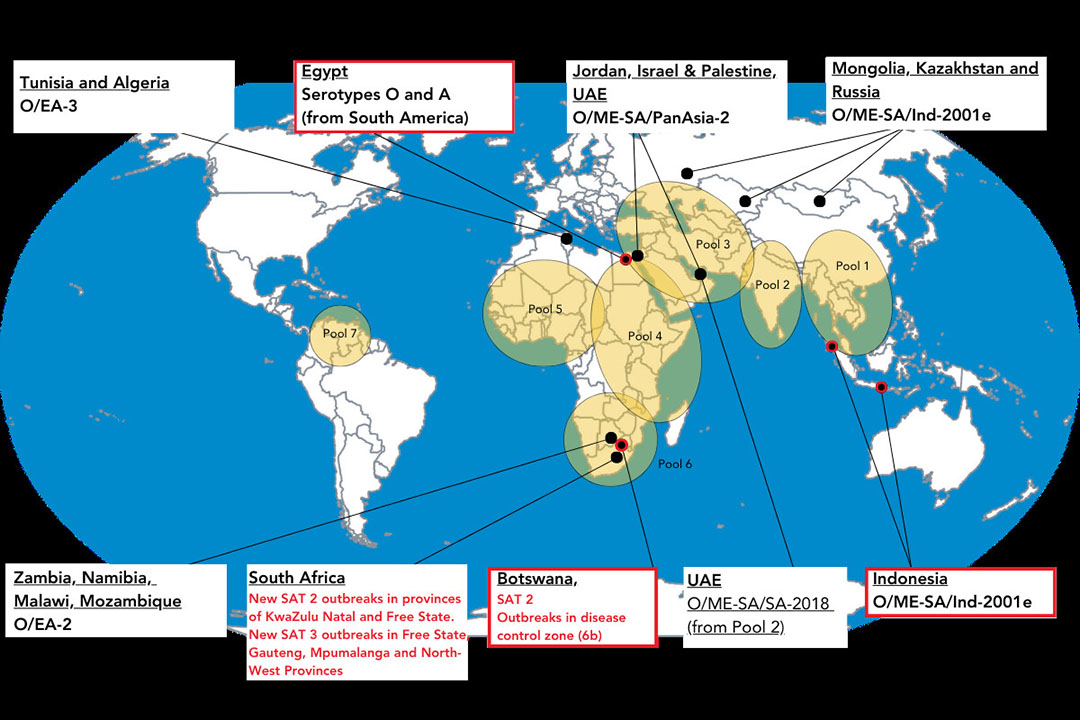 In this regard, the Stalosan F efficacy test against FMD, performed by the National Centre of Veterinary Diagnostics in Vietnam, has added significant value to the product's broad-spectrum efficacy (Table).
"The results showed that at exposure times of either 10 minutes or 30 minutes, the disinfectant showed very high ability to inactivate the viruses used in the test. Thus, after spraying, the disinfectant has a completely inactivating effect on the disease-causing virus Foot-and-Mouth Disease and the highly virulent strain of avian influenza, H5N1. In other words, in this experiment, inactivation of the pathogen took place after 10 minutes."
The test proved another product advantage – the longevity of Stalosan F efficacy, showing excellent results 7 days after product application.
"The results of repeated experiments at 3 days and 7 days after Stalosan F application showed that it still retains a completely inactivating effect on the Foot-and-Mouth Disease virus and the highly virulent strain of avian influenza, H5N1. It can be said that the effect of Stalosan F antiseptic can last for at least 7 days."
Based on all efficacy tests available on the Stalosan webpage, it can be concluded that Stalosan can be used against a variety of pathogens affecting different animal species.
Weekly application provides a healthy and comfortable environment, reducing ammonia emissions and moisture. The broad-spectrum efficacy reduces the pathogen pressure and the need for antibiotic treatments by more than 30%, minimising the risk of creating antibiotic resistant super-bacteria.
A powerful tool like Stalosan F, which is capable of killing the FMD and HPAI H5N1 viruses, can make a difference in the global fight for sustainable animal production, if applied as a part of strict biosecurity procedures.