Join industry leaders at the VAAFF – what's on the agenda?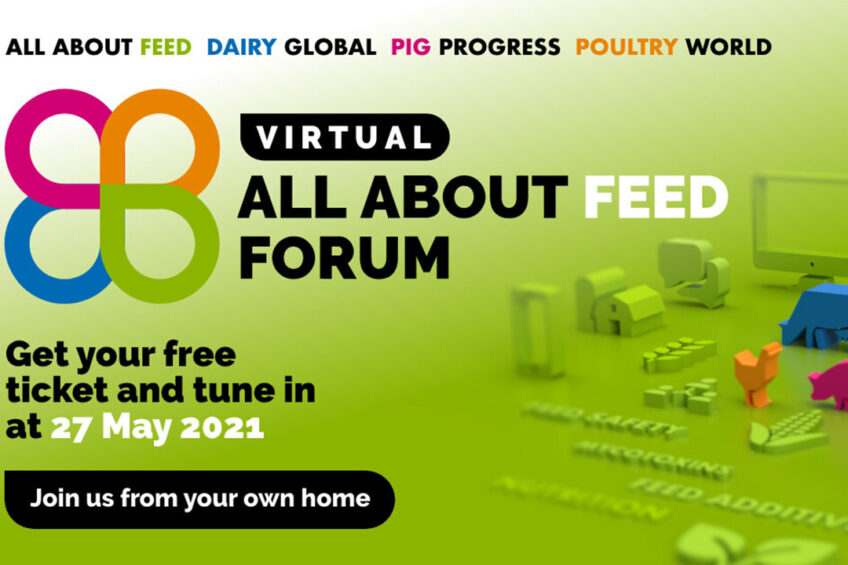 The doors of the very first 'Virtual All About Feed Forum' (VAAFF) are nearly open! This free event will take place next week on 27 May 2021 and will bring together industry leaders who will share their knowledge. We can look forward to many presentations and discussions on the animal feed sector which will be explored in-depth – relaying valuable knowledge. Don't miss out on this!
From rethinking feeding practices and insects as feed to the role of animals in circular food systems, this virtual forum will cover many topics. The dairy specific presentations on the agenda include speakers:
Fernando Diaz, DVM, PhD CEO/Dairy Nutritionist for Dellait – Dairy Nutrition & Management
Protein and amino acid nutrition in high-producing dairy cows
• Protein requirement across the lactation
• Microbial protein synthesis
• Rumen undegradable protein
• Protected amino acids
Register now to view the digital platform
Dr Elliot Block, director technology for the Specialty Products Division of Arm & Hammer Animal
Food Production: Does it matter if your feeds have mycotoxins?
• Chances are your feedstuffs contain one or more mycotoxin
• Testing for mycotoxins can be expensive and take time
• What if you could protect your herd from mycotoxins by building your herd's resiliency?
• Dr Elliot Block will discuss how building a strong, resilient herd protects the cows from mycotoxin challenges
The floorplan for the Virtual All About Feed Forum will have 6 components
• The Feed Stage
• The Livestock Area
• Innovation Cinema
• Exhibition Floor
• Networking Area
• Reception
For more information about our platform, speakers, presentations, topics and floorplan, download our brochure.
Register now to view the digital platform