Sustainability has become an increasing concern worldwide and of growing importance to consumers. It can no longer be ignored that animal farming alone accounts for 14.5% of all human-derived greenhouse gas emissions.
Sustainable pathways to animal protein production are needed to prevent harmful and potentially irreversible damage to our planet and to deliver nutritious foods for our growing population. If we are to ensure access to healthy, balanced diets for future generations, we need to move forward, together, at scale.
Significant improvements on the farm
To meet the nutritional needs of the world's rapidly growing population, while remaining within critical planetary boundaries, we need to be making significant improvements at farm level. This requires smart science, innovation and measurement of environmental performance. A year ago, DSM set out to lead an unparalleled movement in the animal protein production industry through our global strategic initiative, We Make It Possible. The initiative aims to enable a robust and achievable transformation in animal protein production, combatting global sustainability challenges such as climate change, with a particular focus on UN Sustainable Development Goals.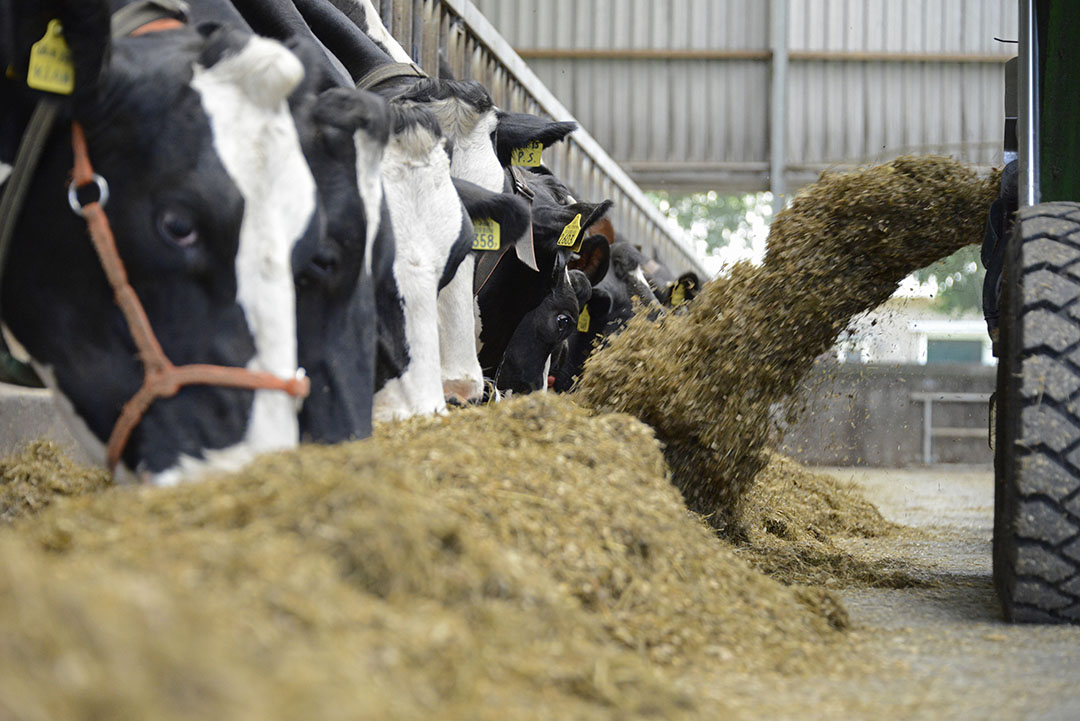 One of the 6 key areas of focus underpinning the initiative is reducing livestock emissions. To keep a global temperature rise below 1.5°C, global greenhouse gas emissions must reduce to net-zero by 2050. Cows generate large quantities of methane, a powerful greenhouse gas with consequences for our planet. A single dairy cow can generate 3 tonnes of CO2 equivalent every year.
Sustainability and methane reduction
However, dairy cows support the livelihood of millions of people worldwide. Dairy is full of essential high-quality proteins, micronutrients and essential fatty acids for our bodies. To ensure we can continue feeding future generations this highly important food group, while at the same time reducing emissions that negatively impact our climate and our planet, we developed Bovaer, a cattle feed additive that reduces enteric methane emissions by 30%, making it transformational for the ruminant business. In September of this year, Bovaer for beef and dairy was authorised for use in Brazil and Chile, making Latin America the first continent to use this groundbreaking innovation at scale.
Intelligent sustainability service
To enhance the environmental sustainability and profitability of animal farming we have developed Sustell to unlock the value of animal production sustainability. Sustell is the world's first intelligent sustainability service that combines the most advanced environmental footprint calculation tool with expert sustainability, animal production and nutritional knowledge to create tailor-made, practical solutions and business development projects that enhance the environmental sustainability and profitability of animal farming.
Sustell enables businesses across the feed and food value chain to measure, understand and improve the sustainability of their operations, not only enabling the animal farming industry to prosper more sustainably but at the same time helping farmers increase profits.
Health and welfare
Similarly, the work under our sustainability platform Improving the lifetime performance of farm animals is helping farmers to improve the welfare of their animals and the sustainability of their farm-level practices, leading to enhanced profitability. In cows, our vitamin nutrition solutions help optimise skeletal development and health while combating ketosis, mastitis and overall lameness. Our nutritional solutions are helping to address the issues that lead to less sustainable herds.
Reducing loss and waste
Another element of our We Make It Possible promise is reducing food loss and waste. Currently, 30% of all food produced worldwide is wasted, accounting for approximately 8% of global greenhouse gas emissions. For the dairy industry, it is estimated that 20% of global milk production is lost or wasted. Clinical mastitis in dairy herds reduces milk yield and increases milk losses.
At DSM, we have developed nutritional solutions to help reduce the amount of food that is lost and wasted at all stages of the value chain, tackling this issue for dairy cows as well. Through vitamin E supplementation we can reduce milk losses due to clinical mastitis by as much as 50%, increasing yield, reducing antibiotic use and reducing udder infections, causing fewer cows to be culled early.
Meet the global warming challenge
These kinds of solutions and technologies support the future of the dairy industry and everyone along the value chain to enhance the sustainability of their operations, leading to greater benefits for people and our planet.
Without rethinking the way we practise and measure dairy farming, we will not be able to meet the global warming challenge. We see sustainability as the core driver of our business. By sustainably producing more dairy with greater efficiency, we are supporting everyone's health, our environment and the planet. Together we are helping create better lives for all.