Load shedding is disruptive to the lives of South Africans, going for hours every day without being able to use electricity. This has been going on since 2007. These power cuts occur to prevent a nationwide blackout and deal with the major demand on the energy system and the ageing coal-powered plants.
Load shedding essentially means reducing the demand on the energy generation system by temporarily switching off the distribution of energy to certain geographical areas. This means that certain parts of South Africa will have its power cut and be left without electricity for notified periods of time every day. This, of course, also spells disaster for those in the food and agriculture sector, placing enormous pressure on food security in the country.
While South Africans face daily electricity blackouts, protests have been taking place with residents urging the government for further solutions to this crisis. This has put further pressure on South African President Cyril Ramaphosa and at the centre of the crisis with demands to urgently tackle the energy crisis.
BBC reported that Ramaphosa stated in his address to the nation in recent weeks that he would confront it head-on: "We must act to lessen the impact of the crisis on farmers, on small businesses, on our water infrastructure, on our transport network and a number of other areas and facilities that support our people's lives." He added: "We are therefore declaring a national state of disaster to respond to the electricity crisis and its effects."
Dairy farming
These daily power cuts mean that dairy operations cannot continue on a daily basis with the mindset that it is 'business as usual'. It has had such a major impact that some businesses are shutting down altogether, unable to cope with the blackouts and the financial losses. For dairy operations, it means that on any given day there is a complete halt on-farm when it comes to parlour operations, processing and storage of milk, leading to reliance on expensive diesel generators in some cases.
Colin Ohlhoff, Environmental Officer at Fair Cape Dairies in Cape Town, South Africa told Dairy Global that load shedding has had a detrimental impact on all businesses in South Africa. Perishable foods, such as dairy products, present a specific challenge in terms of the cold chain requirements and ensuring that the highest quality standards are maintained. "Business has been forced to adapt, at great cost, to the challenging energy supply situation which we continue to face," he adds.
Ohlhoff notes the importance of the use of generators on-farm and says that, "navigating the challenge of power outages has required our operations to adapt accordingly through being self-sufficient from an electricity supply point of view. This has involved equipping all of our production facilities and cold storage with backup generators while ensuring that these are precisely synced to the national supply network. A stable transition from network supply to generator supply is critical in this regard."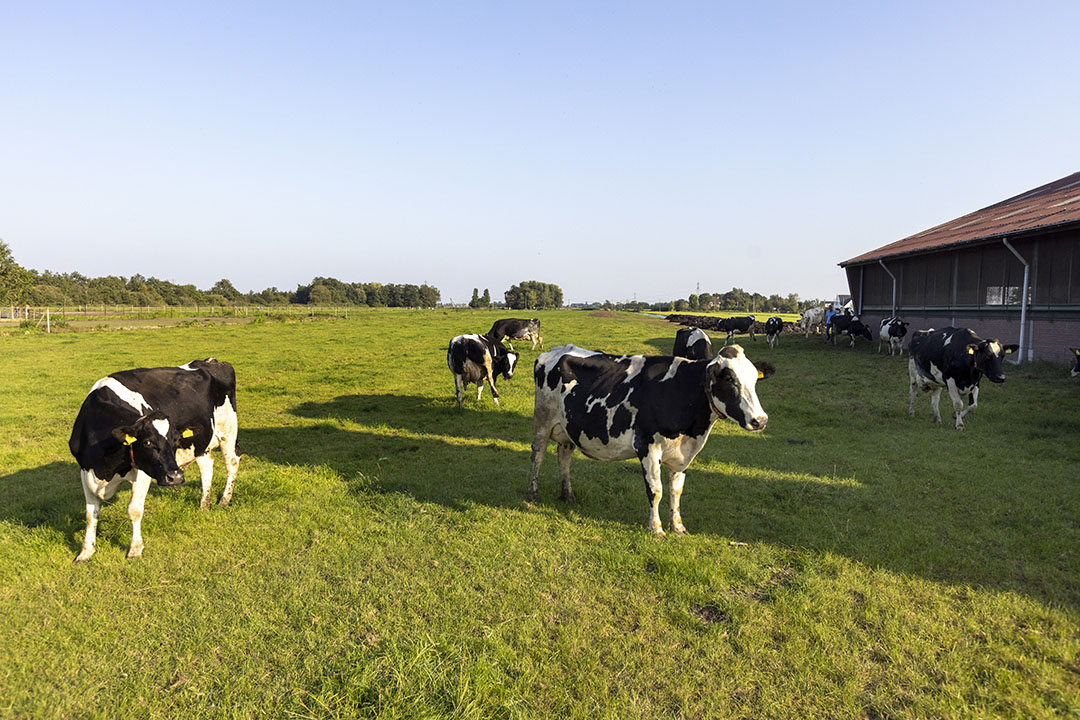 The financial pressure on dairy farmers is immense. Agricultural Business Chamber chief economist in South Africa, Wandile Sihlobo, has stressed that "you cannot really operate a dairy business without a consistent supply of electricity". There have been reports from dairy farmers dumping and discarding thousands of litres of milk due to the lack of cooling and having milk go sour. Farmers across the country are up in arms, some taking to social media to express their experiences and anger with the situation.
Irrigation challenges
As another example of the havoc, the crisis is causing major headaches regarding irrigation on farms, with severe setbacks and losses seen. For instance, farmers that rely on irrigation for soy beans, maize, wheat, fruit and veg growers are significantly impacted with crops suffering. In an interview, Sigbolo added that for those in irrigation facing the challenges, "the hope is that they could have a much more planned irrigation schedule, with farmers pumping water in the afternoon and irrigating in the evening, those types of interventions need to be looked at."
This comes as intense financial pressure is felt by farmers that are heavily reliant on irrigation for crops, with losses mounting. If this power supply problem continues, farmers are worried for their survival. Not only is load shedding causing problems, but electricity 'dips' during the day has also caused power pumps to fail. Restarting and checking the pumps also comes at a price, causing extra labour time as it is time-consuming, farmers have said.
The future in talks
Where does the country go from here and what are the next steps? Kgosientsho Ramokgopa, South Africa's first ever electricity minister, has reportedly been in talks with various nations across the globe in the hope to end this crisis in South Africa. In another news report, he said, "We are speaking to the Germans, Americans, the World Bank, the International Finance Corporation, and of course we met with the Chinese ambassador, and it's essential to know, of all of these countries, where is the area expertise, and where can we get the quickest assistance."
He has also been in discussions with China's ambassador for collaboration opportunities, which could mean making use of expertise, training young people in regard to solar power installation, introducing micro-grids and sourcing emergency power, the report further added.
In a nutshell, power shortages have escalated in recent months, with South Africans facing electricity cuts for 288 days last year, while this year there have been electricity blackouts for up to 10 hours a day. Agricultural organisation, Agri SA, is urging Eskom to look at an alternative tariff structure so that farmers are not unfairly burdened with higher electricity tariffs when irrigating during peak times.
Alternative energy at dairy farms
Due to the crisis, some farmers and locals have started to turn to alternative solutions in order to get by and run their farms, including irrigating at night, using a generator to pump water from boreholes, and extra irrigation scheduling. Overcoming these difficult times has also led farmers to look at alternative energy sources with more and more interest in sustainable solutions and reducing reliance on the national energy grid – solar energy implementation has been announced by food producers in the country too, with increased growth seen. Locals and farmers alike are finding ways to work around the situation, with some becoming closer to self-sufficiency in an attempt to move away from their dependence on energy giant Eskom.
According to Fair Cape Dairies, for them transitioning to clean energy was important from an environmental perspective. "In addition to reducing our impact on the environment, the incorporation of renewable energy into our electricity mix further reduces our dependence on the national energy grid.
Fair Cape Dairies initiated its first solar project in 2018 at its milking parlour and has subsequently extended that with a 1.1 MW solar plant which supplies electricity to the milk processing facility and associated cold storage distribution centre during the daytime. Furthermore, investigations into the potential conversion of cow manure into biogas are underway and it is envisaged that this may offer additional energy security in the future," Ohlhoff says.
With Ramaphosa declaring a national state of disaster a few weeks ago, there is no doubt there is pressure all round. What this all means for the nation, long-term solutions for farmers and food security in the near future in the country – time will tell. For Fair Cape Dairies, however, Ohlhoff shares his positive outlook, "Adapting our business operations to deal with the threats of loadshedding has enabled us to build resilience. We will, however, continue to pursue technologies which could provide further energy independence while ensuring that we operate as efficiently as possible."