From the first slide of her presentation, Marion Cassagnou highlighted the break in dairy growth in the US. With the country experiencing an increase in milk production in 2021 to 102.6 million tonnes (+1.5% from 2020), the increase in volumes was mainly seen in the first half of the year (+3% compared to the 1st semester of 2020). Similarly, after strong growth in the first half of 2021, the dairy herd fell sharply to 9.37 million dairy cows. Productivity is, however, still on the rise at 10,860 kg/cow (+1% compared to 2020).
"Milk collection is down 1% in the first quarter of 2022 compared to the first quarter of 2021; a drop in production for the first time since 2013 (2020 excluded)," said Cassagnou, who added that the USDA forecasts a maintaining of production and therefore a surge in the 2nd half (to be confirmed).
While the price of milk rose sharply in 2021, the feed cost margin has been falling since February 2022 to US$255/tonne because the price of feed is rising as fast as milk prices. Feed costs have been steadily rising since 2020, noted Cassagnou.
"The farmers' margin remains with little incentive and they do not seem inclined to react to the rise in prices," added the speaker. Adverse weather must be added to this overview with 22% of the pastures being in good to excellent condition (22 May), compared to 28% last year and 50% in a condition considered to be bad to very bad (39% last year at the same period) according to the USDA (see map below).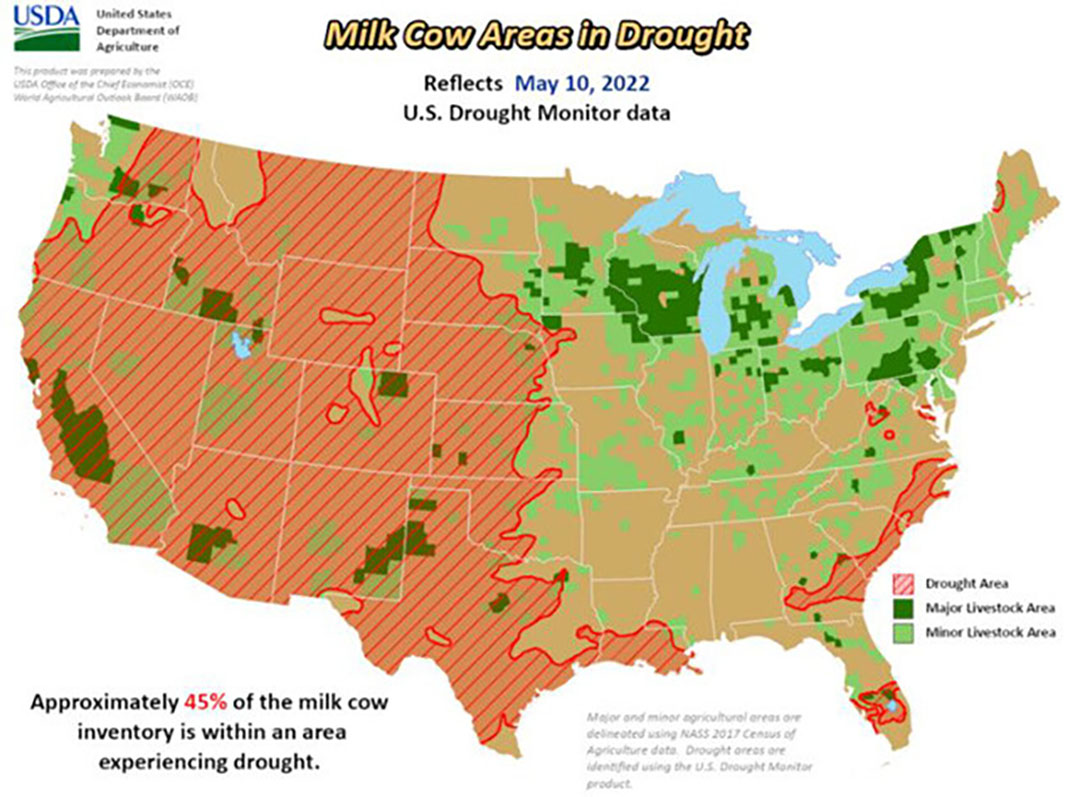 Cheese exports on the rise
American cheese production has shown an increase for several years which will continue in 2022 (+3% in the first quarter), in particular, to meet domestic consumption. On the other hand, the production of dry ingredients is down (-13% for lean powder and -2% for whey powder in the first quarter of 2022).
"US dairy product exports are in better shape in 2021, growing 11% in volume (to 13.6 million tonnes milk equivalent) and 19% in value compared to 2020," explained Cassagnou. This increase is more marked toward Mexico (26% from 2020) and Canada (19%), which remain the 2 main destinations.
"Exports are also up sharply in Asia (27% in value to China, 19% to Japan and 15% to Korea)," she added, also noting a strong presence in the export of ingredients and good export competitiveness in lean powders.
Lean powder leads exports (203,000 tonnes from January to March 2022), down 8% from 2021, particularly to Mexico.
Whey powder comes in second place (132,000 tonnes exported in the first quarter of 2022) but down 6% over 2021, especially to China (down 24%). Cheeses arrive in third position (105,000 tonnes exported in the first quarter of 2022) with an increase in exports (13% in March over 2021), and to Mexico (27%).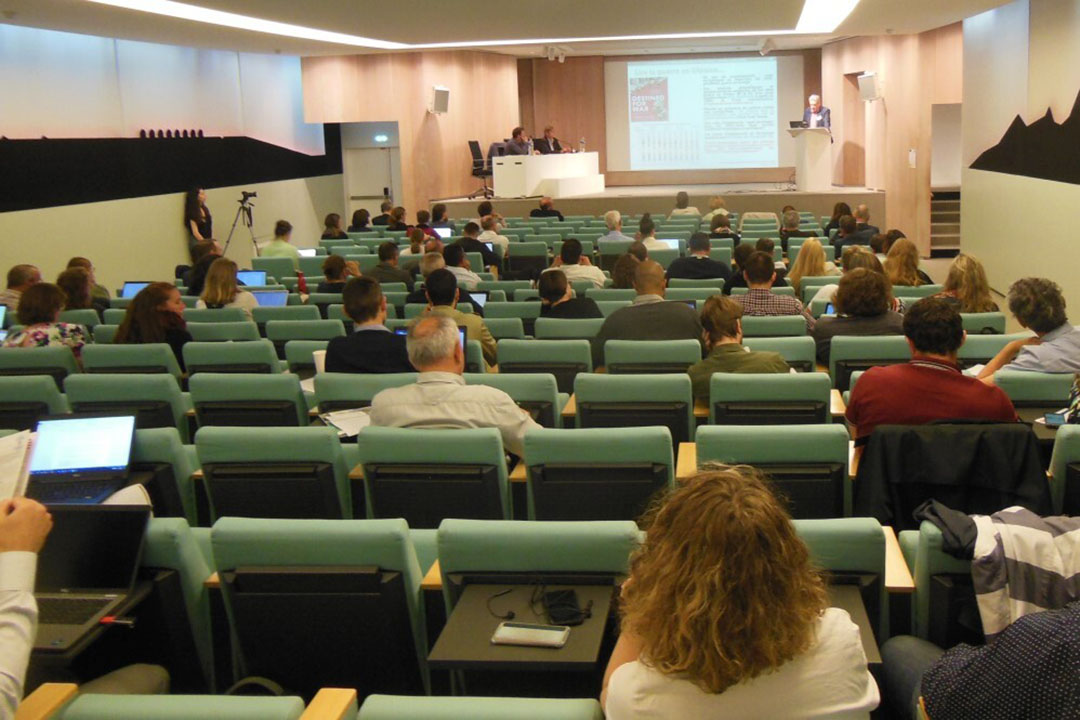 As for butter, it shows an increase in exports, but on modest volumes (19,000 tonnes in the first quarter of 2022).
Export competitiveness
"The outlook for 2022 is less rosy," concluded the speaker, noting milk production equivalent to that of 2021 (102.6 million tonnes in 2021) and a slight increase in 2023 at 104 million tonnes. Furthermore, producer milk prices up in 2022, but forecast down in 2023.
On the skimmed milk powder:
Production down 7%, or 44,000 tonnes in Jan-March 2022/2021.
Exports down 8%, or 18,000 tonnes in Jan-March 2022/2021.
Stocks down 9%, or 11,000 tonnes, in March 2022/2020.
"If on the production side dairy makes a break in 2022, the US will maintain its export competitiveness, with skimmed milk powder export increasing less than competitors' and skimmed milk powder stocks remaining comfortable," concluded Cassagnou.