Low flying drones and small aircrafts have been used in the petroleum industry to detect leaks from gas and oil pipelines and manufacturing plants for years. Recently, this technology has crossed into the agricultural landscape to capture measurements of methane, carbon dioxide, and other gases from dairies, feedlots, and even pastures.
Why worry about measuring dairy GHG emissions?
Assessments of GHG emissions allow us to quantify and assess the practices that might provide significant reductions, says Rebecca Larson of the Biological Systems Engineering Department at the University of Wisconsin-Madison. By quantifying specific emissions, life cycle assessment and optimisation models can be used to distinguish tactics for their reduction.
"Assessing greenhouse gas mitigation strategies from ALL systems, including dairy, is critical to identify pathways that have the highest potential to mitigate climate change at the lowest cost," says Larson. "System evaluations allow us to determine the places our spending can achieve the greatest reduction in greenhouse gas emissions."Michel Wattiaux, professor of dairy systems management with the Dairy Science Department at Wisconsin-Madison agrees and adds these measurements in the industry would not only mitigate but also promote the adaptation of climate change.
"For example, raising dairy heifers on pasture could contribute to soil carbon sequestration, a net benefit the industry needs to be able to document and take credit for. And beyond that, consumers of milk and dairy products increasingly want to know the environmental impact of what they buy and consume," he says.
How to obtain the needed information?
But how to pinpoint the extent of the impact becomes the problem.
Stephen Conley, president and CEO of Scientific Aviation believes he has an answer to this important question.
"Depending on what the goal is, if it's to actually measure total emissions, then yes, we can absolutely do that, and we have," he states.
Conley, a pilot and scientist, built Scientific Aviation to become an airborne scientific research company specialising in atmospheric measurements and emissions quantifications of methane, CO2 and other trace gases. Its applications include research, climate concerns, and air quality, along with identifying leaks in the petrochemical industry.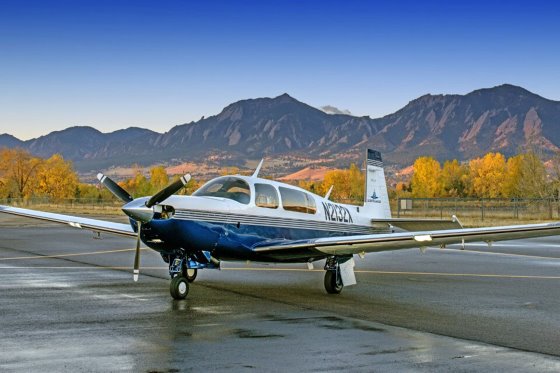 Occasional detours into the agricultural field have also been added to their main arsenal, focusing on assessing animal emissions of greenhouse gases.
Conley describes different evaluation options including low flying drones and small aircrafts. Planes can gather data flying circles approximately a kilometre from the designated area while the drones move along the downwind border in back-and-forth legs.
"For dairies, cows have normal emissions, and we're looking for an aggregate, so we do a few measurements to collect a reliable average, but we're not really looking for these to change, so there isn't much benefit in doing periodic checks."
What about sensitivity and accuracy?
Sensitivity of gas measurement is accurate but variable to the equipment. Scientific Aviation's small aircrafts are fitted with the 'Picarro' methane gas sensor, a hundred-thousand-dollar chemical analyser, considered the 'gold standard' by scientists in the space.
The drone is super sensitive and could find one cow, measuring down into grammes per hour."
But since the aircrafts fly higher than drones, they are typically more suited for larger, dense emissions, such as leaks from petroleum facilities. Conley notes multiple dairy operations would favour the aircraft as gases would be more concentrated. Craft could also cover a greater range more quickly, but for a single farm, they may not be the best choice.
Planes carry more weight, so more gases such as N2O, CO, methane and ethane are loaded and calculated at the same time.
"Dairy emissions aren't tiny," says Conley. "We definitely can see their signals from the plane. With the Picarro analyser, we get parts per billion level accuracy."
He says the drones don't need the same level of sensitivity as they are able to fly closer to the source. As such, a less expensive US$35K analyser is incorporated. They generally carry 2 gases—methane and ethane (which discriminates agriculture from oil and gas operations).
"The drone is super sensitive and could find one cow, measuring down into grammes per hour, but their CO2 identification isn't of a high enough quality to be useful for dairies. That's the trade-off."
What about limitations?
Conley stresses the major limiting factor for measuring agricultural GHG emissions is transportation costs moving either aircraft or drones to desired sites. Scientific Aviation has offices in the Denver, Colorado and Lincoln, California areas so nearby sites are easily accessible but transporting planes and drones to further locations is costly. He explains it makes more sense when many sites combine to reduce costs.
GHG identification in the dairy and feedlot industries is becoming practical when factors such as cost, transportation, and conditions align. In a 2014 project, they sampled dozens of livestock facilities and assessed actual methane emissions for the National Oceanic and Atmospheric Administration (NOAA).
To advance this type of research, Scientific Aviation has created a program called Safire, essentially donating flight time for inventive research experiments. Conley explains often new research scientists or faculty members aren't able to acquire National Science Foundation funding without proof of concept, or confirmation of workability. If his company discovers an exceptional cause, Safire will donate up to 20 hours of flight time for these pioneering experiments.
"At our core, we're a science operation, so this gives us an opportunity to participate in new discoveries. We are constantly in invention mode here, always creating something new because of research needs. If we weren't, we wouldn't keep scientists, because they love to develop cool new stuff."
Conley says technology in the GHG measurement field is continually advancing with more accurate and sensitive equipment on the horizon.
Larson is also receptive to the idea of evaluating emissions and adds drones and small aircraft outfitted with sensitive and accurate equipment can be a part of the solution. She believes there is potential to reduce GHGs with management practices and technology integration such as drones and small aircraft.