Fonterra update: Dairy farmers re-calculating again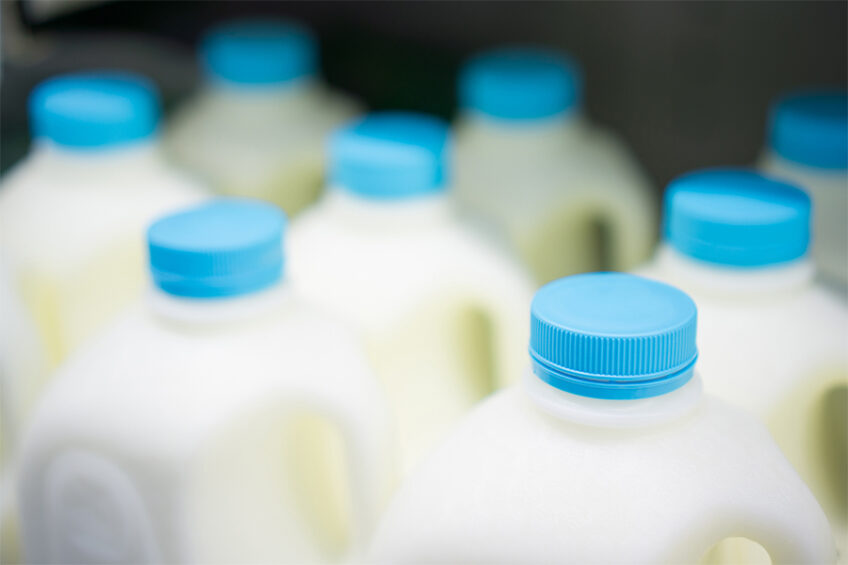 Kiwi dairy farmers are re-calculating their cashflows yet again following Fonterra's latest forecast milk price cut and taking steps on farm that Fonterra expects will see a production drop of 2% this season.
The country's biggest co-operative slashed its forecast final farm gate milk price to NZ$3.85/kg milksolids (MS) for the 2015-16 season.
It also announced a forecast earnings per share range of NZ40-50cents/share with farmers likely to receive 65-75% of that under Fonterra's dividend and retention policy. That would bring the maximum total forecast payout to a fully shared-up supplier to NZ$4.22/kg MS.
Fonterra offers interest free loan to members
In an effort to support its farmers through what looks like the lowest payout in 10 years Fonterra chairman John Wilson said the co-operative's board had sanctioned a 50cents/kg MS loan to fully shared-up suppliers. The loan would be interest free for 2 years but would not need to be repaid until milk payments have bounced back up to more than NZ$6/kg MS. Fonterra chief executive Theo Spierings said the money needed for the loans, expected to be widely taken up by farmers, would come from savings in working capital as part of the co-op's transformation programme.
Farmer shareholders have reacted favourably to the loan concept, the first of its kind in Fonterra's history, although they're still awaiting details on how it will be paid and what interest rates might be if payouts haven't recovered beyond NZ$6/kg MS within 2 years.
Loan not an option for Sharemilkers
Sharemilkers though aren't eligible for the loan because they don't hold wet or milk –backed shares. They're calling on Fonterra to find a way to support them too as under the 50-50 sharemilking agreement they receive just half of the milk price payment and are under extreme financial pressure. Investors in the Fonterra shareholder fund units, while happy to see the forecast dividend rise as evidenced by a lift in the unit and share price, are a little wary of the loan move and the message it sends about the lengths the co-op will go to support farmer shareholder earnings. The unit price rose by NZ24cents per unit on the news to close the day at NZ$4.90/unit.
Monthly payments
For those farmers that do take up the loan, the first payment in October will be welcome as the forecast milk price cut also saw Fonterra take a knife to the advance payments schedule. New Zealand farmers are paid monthly for the milk they supplied in the previous month and Fonterra puts out a schedule forecasting what those monthly payments will be. The monthly advance rate, as it's known, typically starts at 60-70% of the final, total forecast milk price and steps up through the season.
The final forecast drop from NZ$5.25/kg MS to $3.85/kg MS saw Fonterra chop the advance payments for August-supplied milk back to just $2.20/kg MS.
That's created enormous cash flow pressures with farm gate milk payments not breaking through the NZ$3 mark until February.
Financial challenges ahead for dairy farmers
Most if not all New Zealand farmers will run at a deficit throughout the season and end up adding to their term debt burden. Banks though are reportedly supporting farmers through the period although any farmers who were already facing significant financial challenges are likely to be guided towards putting a for sale sign on the gate.