Virtual Animal AgTech Innovation Summit approaching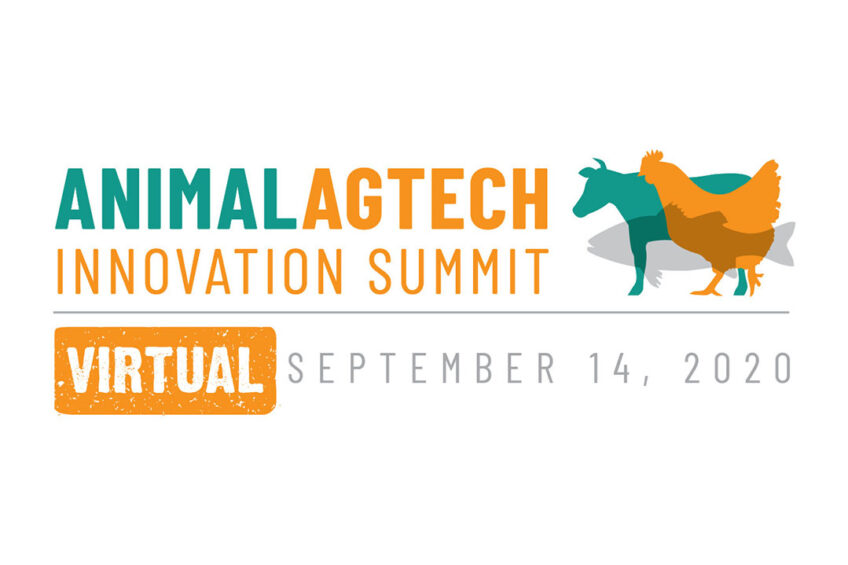 This year's Animal AgTech Innovation Summit will be held online on 14 September and will showcase an exciting line-up of innovative technologies.
12 up-and-coming international animal agtech start-ups will pitch their innovative technologies in Start-Up Showcases, which will take place within 4 themed tracks: Precision Livestock Farming, Aquaculture, Animal Health, and the Microbiome & Feed. The summit brings together 400 animal agtech leaders for an action-packed day of 1:1 video networking, live panels and small roundtable discussions, allowing them to connect and share their insights.
By asking how animal health, nutrition and precision farming are emerging from the current crisis, the summit taps into the main questions that have kept professionals in the animal agriculture industry on their toes. Furthermore, the summit focuses on how a more connected future could be created for the livestock industry, a question which has never been more topical, especially in times of Covid-19.
Farm report US: Preparing to take over the family dairy farm
Anna Hinchley knew from an early age that she was destined to take over the running of her family's dairy farm in Wisconsin, USA, and has returned home after college to do exactly that.
Among the Start-Up Showcases are 5 promising start-ups for the dairy industry that you will be hearing more about:
Cattle Eye (Ireland)
Founded in January 2019, Cattle Eye has created the world's first autonomous livestock monitoring platform that is improving the lives of farmers and livestock, and revolutionising the protein supply chain. It's deep learning AI platform is designed to interpret the visual imagery of livestock from web cameras and extract valuable insights about those cows.
Cynomys (Italy)
Founded in 2016 with the idea of making sensor technology simple and available in economic and usage terms, Cynomys is the first company to patent an IoT solution for monitoring environmental parameters in animal housings. "Our self-contained devices can control more than 30 parameters and farmers can monitor anything, from toxic gases to water quality factors, on our secure cloud platform at any time wherever they are," highlights international manager Ambra Milani.
Micron Agritech (Ireland)
Micron Agritech has developed Tástáil, a portable testing kit that allows farmers or vets to detect parasitic infections in cattle instantly and on-site. "Parasites are a huge health problem in cattle and many farmers are currently using medication as a preventative measure instead of testing for parasites. This is leading to resistance and so the EU has passed legislation to ban the prophylactic use of anthelmintic medication," says director & co-founder, Sean Smith.
Swiss animal nutrition increases output with new system
Animal farming in Switzerland has changed a lot over the past decades. As the number of stock farmers grew, so did demand for feed, and so did UFA AG.
Pharm Robotics (USA)
With the animal health sector heading towards complete automation as labour challenges continue, Pharm Robotics' system offers a complete solution with instant analytics to the shot-delivery process, which will be a must-have for dairy farmers to achieve operational sustainability. "With Sureshot, dairy farmers will now have more time to tend to other important areas within their operation and make better-informed decisions," says co-founder & CEO Alika Chuck.
Zelp (UK)
With a background in farming and engineering, Zelp develops smart wearable technology for cattle that neutralises livestock methane exhalations, which is responsible for 40% of the total agricultural greenhouse gas emissions. The wearable also gathers unique emissions-related data to improve animal welfare, optimise herd management, and quantify emissions.
For a full list of speakers and to register for the Animal AgTech Innovation Summit on Monday, 14 September 2020, visit www.animalagtecheurope.com